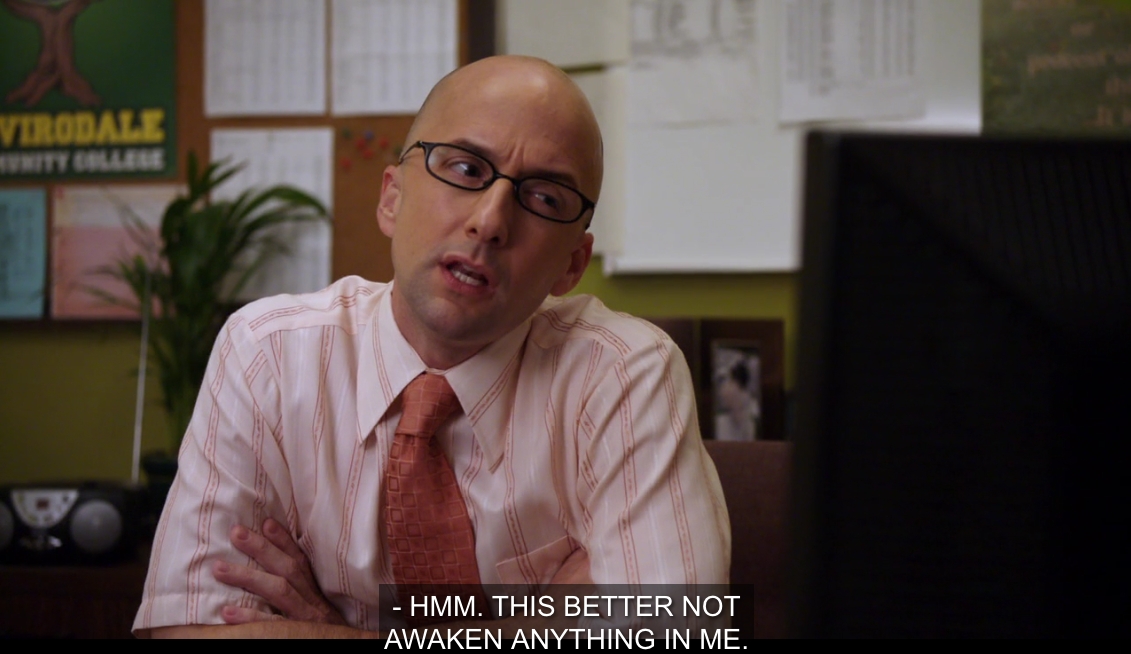 Previously on the Best and Worst of WWE NXT: The show only featured one match, but oh man, what a match. Also, Triple H is the new NXT Champion!
If you missed this episode, you can watch it here. If you'd like to read previous installments of the Best and Worst of NXT, click right here. Follow With Spandex on Twitter and Facebook. You can also follow me on Twitter, where everything and everyone is terrible.
And now, the Best and Worst of WWE NXT for March 27, 2019.
Best: Cole Hearted Snake
Opening the show this week is a long, back-and-forth promo battle between Adam Cole and Johnny Gargano that reiterates where each man is coming from as they approach their 2-out-of-3 falls main event for the NXT Championship at NXT TakeOver: New York, and asks us to consider how much it sucks when someone gets injured at the end of a two year story and they have to write new angles for the biggest show of the year on like two weeks notice.
It definitely feels like a "reboot" kind of segment. We're asked to see Johnny Gargano solely as a guy who scraped and clawed and worked hard to get everything he's earned in NXT so far, in contrast to an entitled Adam Cole who gets what he wants through backstabbing, manipulation, and an army of sub-standard martial arts goons. That's easy enough, as Gargano is a talented performer in the ring and on the microphone, but also a little jarring for those of us who've been watching every week. It doesn't totally vibe with the Gargano we'd grown to know and Ciampa's injury accidentally robbed him of closure after spending months spiraling into darkness — the new ending is just that he's fine, I guess? — but what can you do?
At the end of the day, it's two guys who are really good at this getting us ready for, if what I saw in Cleveland is any indication, one of if not the best match in the history of these shows. Maybe we'll eventually get that closure we need, or this will be a cautionary tale about booking year-long angles in a company that, historically, grinds these guys down to the bone until they break.
Best: Shayna And All Of Her Friennnnnnds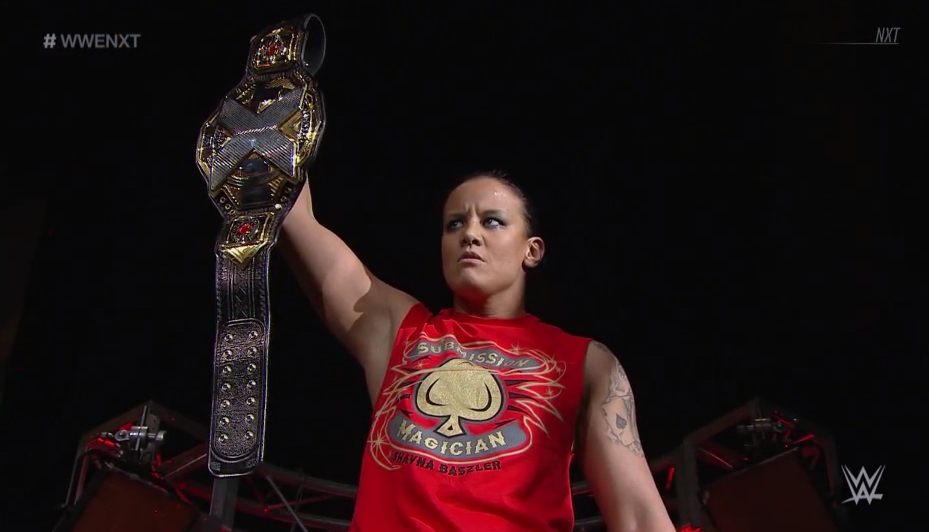 First of all, if you haven't seen this already, please watch and never be able to hear Shayna Baszler's entrance theme without singing it.
Second of all, this week's women's match is another in the growing trend of "Shayna Baszler and the Lesser Horses showing up and just wrecking everybody because they feel she's being undervalued and mistreated," which is … fair. The major developments here are that …
Best: Brotusflow3r
After that we get the battle of a guy who fails because he's always trying too hard vs. a guy who succeeds because it seems like he's never trying, Kona Reeves vs. Matt Riddle. They're interrupted by a guy who … I guess you could say he's so good at not trying to be so extra all the time that he transcends our understanding of what "trying" is?
Anyway, it's the Velveteen Dream, seen here being wheeled out onto the stage on a couch by two women. While drinking from a chalice.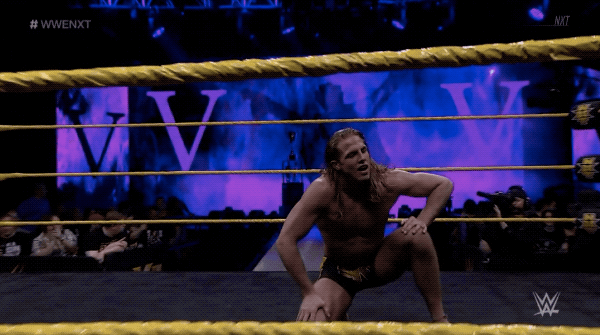 I'm not sure if we'll ever love Kona Reeves (and I'm not sure why he's slowly turning into the Venice Beach Gangrel with his hair and flowy shirt) but all that really matters is that Matt Riddle and Velveteen Dream are wrestling at TakeOver. That's the kind of pairing that could nod at each other as they passed in the hallway and feel like they'd spend six months building up a story. It's like Grover's about to have a match with Oscar the Grouch.
Best: What A Surprise
Finally we have the main event: the finals of the Dusty Rhodes Tag Team Classic, as Superman 1 and Superman 2 team up to see if they can beat the Great Value Aces and Eights. It's such a ridiculous mismatch that I don't think anyone in the world was picking the Forgotten Sons to win, but hey, sometimes the results are obvious. It's the journey, not the destination, right?
Cutler and Blake are a really solid tag team — they could still stand to launch JaXsOn RyKeR and his half-black half-blue patchwork jeans into outer space — and Ricochet and Aleister Black could have a great match with almost anyone, assuming you give them more than three minutes with two and a half in the middle devoted to Popeye's commercials. We also have a best case scenario for Ric and Black's "farewell" to NXT, as they'll get 15 minutes to come up with some crazy shit against the War Raiders on a WrestleMania weekend pay-per-view. If you liked what they could do with Local Motorcycle Talent, wait until they're getting thrown around by the toughest dudes at the Rennaisance Faire.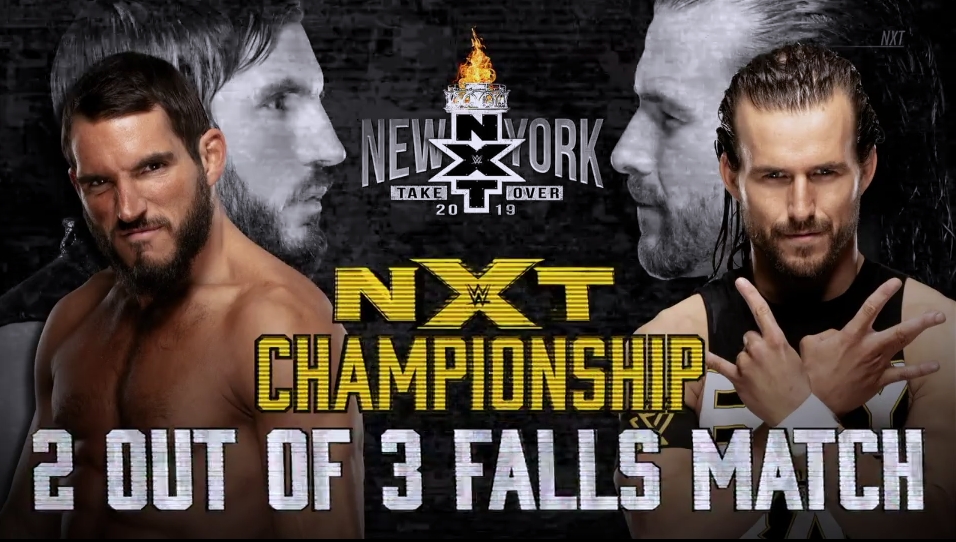 And just to say it, because we always seem to say it, that TakeOver card looks like one of the best ever. The 2-out-of-3 falls match is going to rule, Dream vs. Riddle is going to give us MMA Dream (who hopefully puts on some Jimmy John's shorts), the women's title match has the potential to be all over the place, PETE DUNNE VS. WALTER in capital letters, and now this balls-out tag.
You are my dude, NXT.
If anybody needs me, I'll be in my bunk.