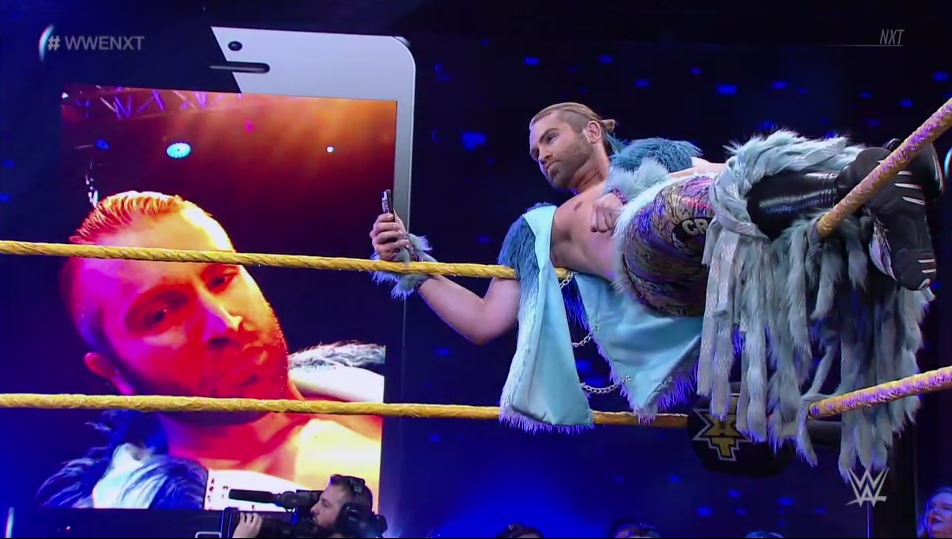 Previously on the Best and Worst of WWE NXT: Handsome Idiot Prince Matt Riddle got attacked by the Build-a-Bear Workshop version of AJ Styles, The Velveteen Dream showed off his mutant powers for Queen Cathy, and The Undisputed Era cut a promo in the back of a locked U-Haul. Also, Tommaso Ciampa is definitely turning Johnny Gargano full blown evil.
If you missed this episode, you can watch it here. If you'd like to read previous installments of the Best and Worst of NXT, click right here. Follow With Spandex on Twitter and Facebook. You can also follow me on Twitter, where everything and everyone is terrible.
Note: Make sure you're reading the Best and Worst of NXT UK as well, so you'll be caught up whenever they decide to start doing World Cup tournaments where Johnny Saint pops in at the very end to beat all the active wrestlers.
And now, the Best and Worst of WWE NXT for December 12, 2018.
Best: HeavEC3nery
Before we talk about anything, you have to watch The Carter powerbomb the goddamn soul out of Bobby Fish. I'm talking full-on Vader powerbombing Tom Zenk powerbomb. No assistance required, just hossing him the hell into the sky and throwing him at the ground. This is a powerbomb.
This is what happens when you put a guy who can deadlift 600 pounds into a promotion where everyone weighs 170. I legitimately want to see if he can pick up all four members of Undisputed Era at once and throw them. I bet he could.
Anyway, this week's opener is EC3 looking to get some revenge for the whole "hitting me in the leg with a steel chair thing" from the also gone-for-too-long Bobby Fish, and getting it via (1) that powerbomb, (2) a small package victory, which he definitely learned from his NXT Pro Daniel Bryan, and (3) teaming up with two very non-EC3 gentlemen, Heavy Machinery, to fend off a gang attack and put the fear of God into Kyle O'Reilly. I'll be honest, there are few visuals funnier and more fist-pump worthy than Otis Dozovic shirtless in blue jeans, knocking Undisputed Era guys down with vague arm swings like he's got Kratos on his back.
Next week I want Undisputed Era to have their U-Haul promo interrupted when EC3 picks up the truck and throws it, and then Otis does the worm and drops an elbow on the cab.
Worst: Is Donovan Dijakovic Supposed To Be The Jeepers Creepers Monster?
Why does he sound like Son Of Havoc's dubbed voice, and why does he want to eat my eyes?
Best: Reina González, Almost
Mia Yim faces Reina González in a qualifying match to be added to the fatal four-way qualifying match for an NXT Women's Championship match — whew — or, in layman's terms, the winner moves on to lose to Bianca Belair. Yim wins with Eat Defeat, which is still in a battle with itself over whether the move or its name are dumber.
One thing, though: González is almost awesome. She's got a violent cowboy thing going on and has the announce team comparing her to Stan Hansen, but she's not there yet. She COULD be, and SHOULD be, and I hope they just go full on bruiser ranch-hand with her, have her chew tobacco during her matches and just clothesline the shit out of people. That's one thing the women's division doesn't have on ANY WWE show: a bad-ass roughneck who isn't going to finesse you, she's just going to punch you in the face until you drop. Nia Jax only ever does it by accident. Sarah Logan had it going on for like two weeks, but ruined it by being Boomhauer on the mic.
Like, don't you want to see more of this?
Best: Oney And Twoey Sprints Are (Maybe) The Best Thing In Wrestling
I write about this a lot in the Best and Worst of Nitro column, but the main reason Goldberg got over so quickly and as strongly as he did is because he provided something truly different for the program. On a show full of long matches and guys talking for 15 minutes, he was just this big monster that showed up, killed his opponents in about 45 seconds, and left. That was it. No fuss, no muss.
Oney Lorcan and Danny Burch have become one of my favorite tag teams for this same reason. On a show full of matches and stories that require an attention span and a base understanding of how the work at the beginning of the match (and in previous matches) should affect the end of the match, Lorcan and Burch just show up, immediately jump into the finishing sprint of a great 20 minute tag team match, and just do that until the end. They only ever last a few minutes, but they're GREAT, and there's something creative or exciting or unique about all of them. That's going to keep getting them over, and I guarantee the first thing out of Mauro's mouth when they get another title shot is how the Undisputed Era needs to ground them and slow them down. That rules.
Here, they get another quick but great win over The Mighty, aka Roderick Strong's "The Weaky," and somehow both teams look better for it. That's how you do it, friends. I really hope we get Evil DIY vs. Oney and Twoey sometime next year.
Best: LOOK EVERYONE, IT'S TYLER
Finally we have our main event, a North American Championship title defense for Ricochet against a mystery opponent who turns out to be, oh hang on, let me check and make sure I've got this right, oh, yes, TYLER MOTHERFUCKING BREEZE. AND HE GREW BACK THE BEARD STUBBLE FOR THIS MATCH.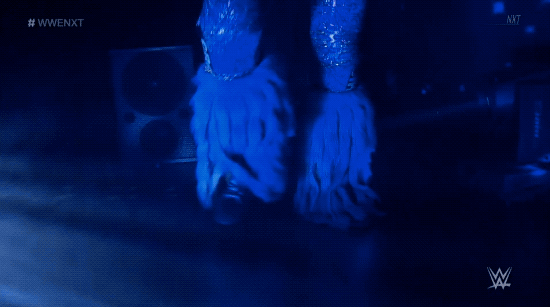 As someone who's been an NXT fan since the game show era, followed it through all 785 episodes of Redemption and into the Canadian television only/Dot Com/Hulu era only to watch almost every one of his favorites blossom and get "called up" only for Raw to hate-bugger them with the stupid, stupid dick of indifference, nothing, nothing makes me happier than my favorites coming home. I'm considering this Tyler Breeze getting called up to NXT, even if it's just for a night.
LOOK AT HIM WRESTLING, HE CAN STILL WRESTLE!
I'm going to assume this was a Christmas present to long-time fans — the kind of fans who know the chant is "Breeze Is Gorgeous," not "Tyler's Gorgeous" — and just a one-time thing, but man, I needed this. I need to know that even if they're buried under three hours of Chrisley Knows Best ads and Popeye's commercials, these precious, wonderful characters I spent years knowing and falling in love with are still there, somewhere. Bayley's still NXT Bayley, somewhere. Sami Zayn is still the guy who had to win the NXT Championship the right way. The Revival are still game-changers. Baron Corbin's still … well, okay, maybe not ALL of them are still there, but TYLER BREEZE is, and if you remove him from the context of "guy who appears in televised battle royals twice a year" and stick him back into this womb of pro wrestling positivity, he's the same talent, for the same reason.
If I could have one true Christmas miracle of a wish, it'd be that NXT could expand to the point that characters like Breeze, The Revival, Bayley, Bo Dallas, American Alpha, and whoever else can go back to a place that loves and understands them and get to do what they love to do the way they love to do it, and make the same amount of money they do pissing themselves and going to therapy on the main roster. I know that's probably not the way WWE works, or will ever work, but if we can at least get these cameos from time to time and remind them why we love them, that would be enough.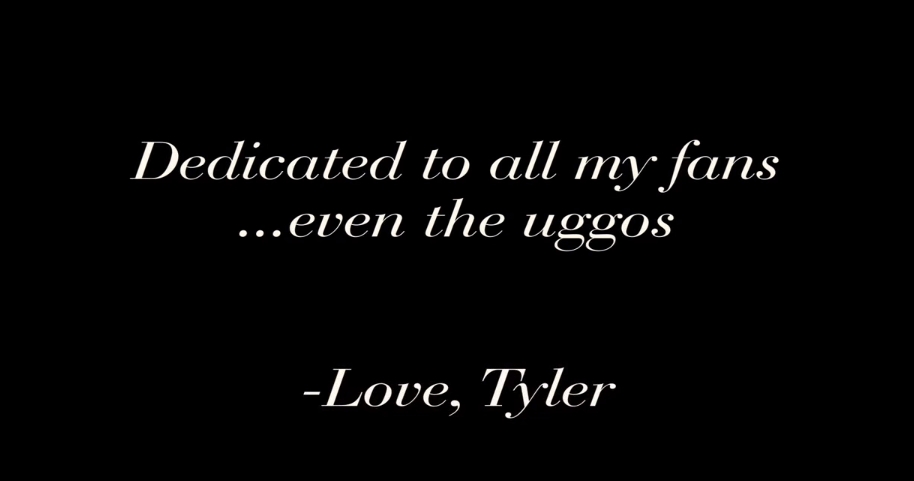 Merry Christmas to you too, NXT.