Last time in the Best and Worst of NXT UK: WALTER defeated Bomber Dave Mastiff to retain the NXT UK Championship. If you'd like to read previous installments of the Best and Worst of NXT UK, click right here. Follow With Spandex on Twitter and Facebook. You can also follow me on Twitter if you want.
And now, the Best and Worst of NXT UK from March 12, 2020.

Bálor Time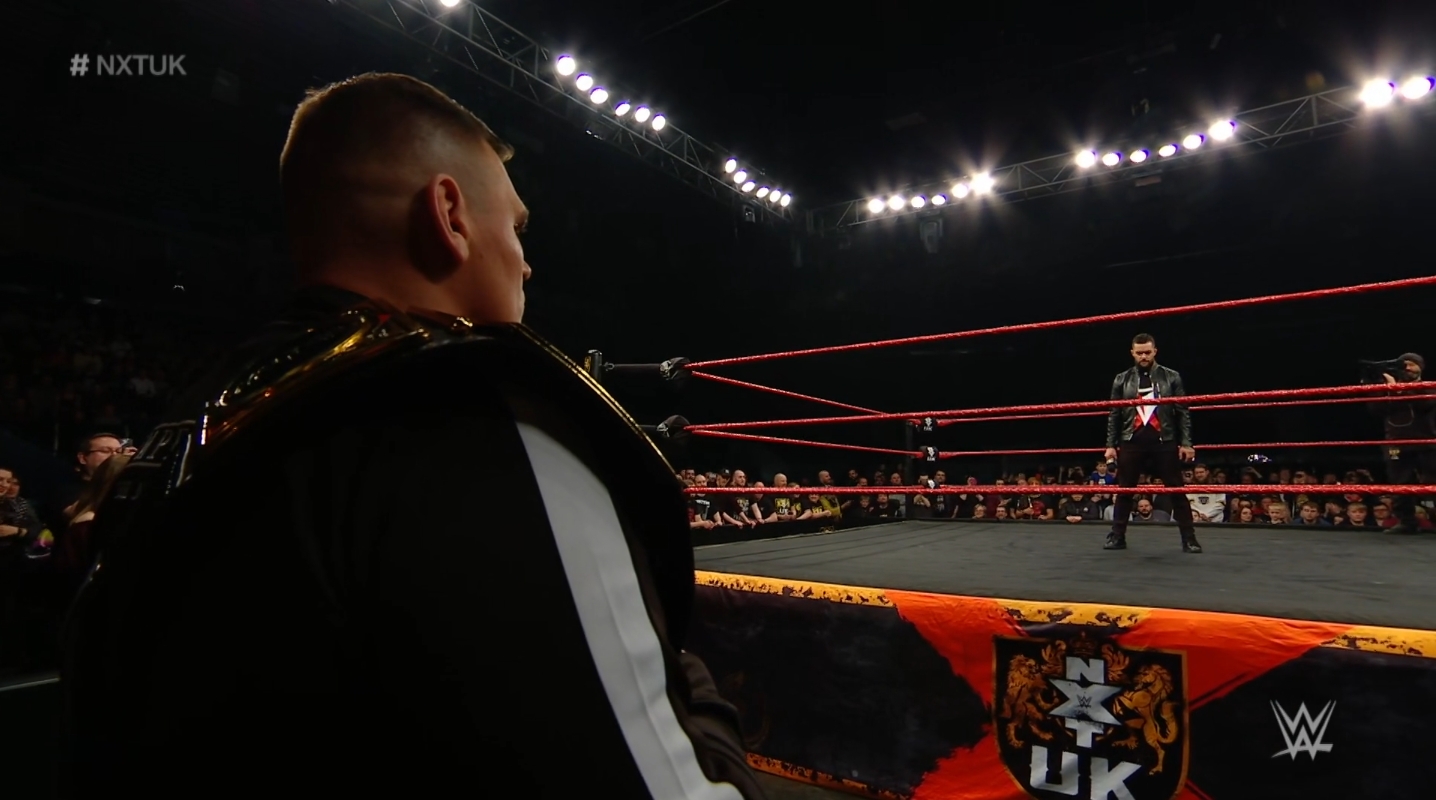 Finn Bálor is here, looking for revenge on Imperium, who attacked him on NXT Domestic. This is obviously building up to an NXT UK Championship Match against WALTER in Finn's homeland at NXT UK TakeOver: Dublin. That show's not until late April, which hopefully means it will actually happen as scheduled. Everything feels so up in the air right now, but that feeling hasn't reached NXT UK yet.
All that's reached NXT UK is a cocky Irish prince who can't help but feel like more of a babyface on this brand, no matter how nasty he's been over at Full Sail, especially when he's going after Imperium. He calls out WALTER but all four Imperialists come out to deal with him. Being who he is, he manages to escape, and that sets up the Main Event.
Naturally Finn doesn't get to face WALTER right away just because he wants to. That's what Alexander Wolfe, Imperium's Hatchet Man, is around for—to stand between WALTER and anyone who comes at him like a German Chris Partlow denying you access to a gigantic white Marlow Stanfield. Okay yes, I've been rewatching The Wire recently.
Anyway, Wolfe gets his match in one of the funniest and most straightforward backstage storytelling moments I've ever seen. Johnny Saint and Sid Scala are standing backstage when Alexander storms up to them and angrily demands a match with Finn Bálor, tonight. Saint just looks at him for a moment and calmly says, "Okay," and Wolfe storms off again. Then Johnny and Sid exchange a look like "Did he really think we were going to say no to that?"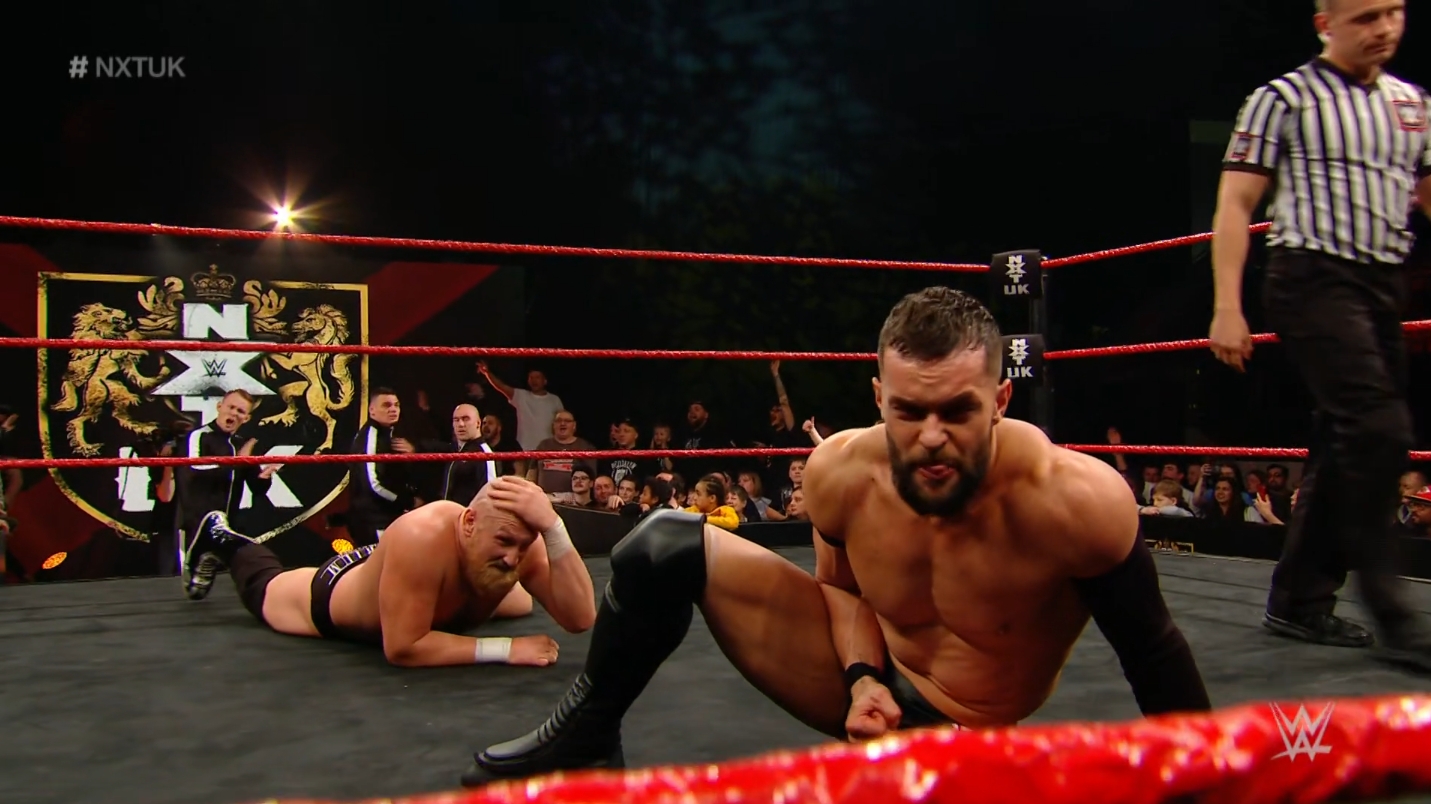 The match itself wasn't as strong as we've come to expect from either of these guys in the past few months. We know they can both go, but it never seems to be about them going, it's just about the rest of Imperium and whether or not they'll interfere and cost Bálor the match. So while Finn managed to overcome the dreaded numbers game, storytelling-wise, the match never really does. I'm not too worried about it, though, since Finn's likely to be here in the weeks to come and this won't be the last we see.
Also, props to brand new commentator Andy Shepherd for excitedly asking "What are we gonna see?" when Finn starts climbing the ropes. Gee, Andy, I wonder. At least the whole both is English now. That feels brand-appropriate, and probably matters to somebody somewhere.
KLR Versus The Women's Division
We get the beginning of a women's match between recently signed former guest jobber Dani Luna, and current guest jobber Amale, but it doesn't really go anywhere because a skinny-jeans-clad Kay Lee Ray invades the ring to murder them both. She's not looking for new competition in the women's division, and wants to make it very clear that this is her turf. Dani shows some heart against KLR, which is probably setting her up for a match to come, where we'll hopefully get to see what Dani can really do, before Kay Lee inevitably destroys her again. Fresh blood is always good, and evil asshole KLR is always a delight.
Piper Niven, who recently had to save Toni Storm from KLR, has also noticed that the NXT UK Women's Champion is—she doesn't mince words, so I won't either—straight-up evil. She notes that something's going to have to be done about this. That something is presumably a title match in Dublin, which doesn't sound like a bad idea at all.
Deadlier, Still Pretty
In other "these former jobbers are legit now" news, Pretty Deadly get their first ever NXT UK win against "Gordon and Moloney." Sam Stoker and Lewis Howley don't have much in the way of characters yet. They're just really really ridiculously good-looking (in that pro wrestling sense that doesn't actually mean they're all that handsome), and they wear matching tight pants. Honestly, as gimmicks go it has potential.
Bull By The Horns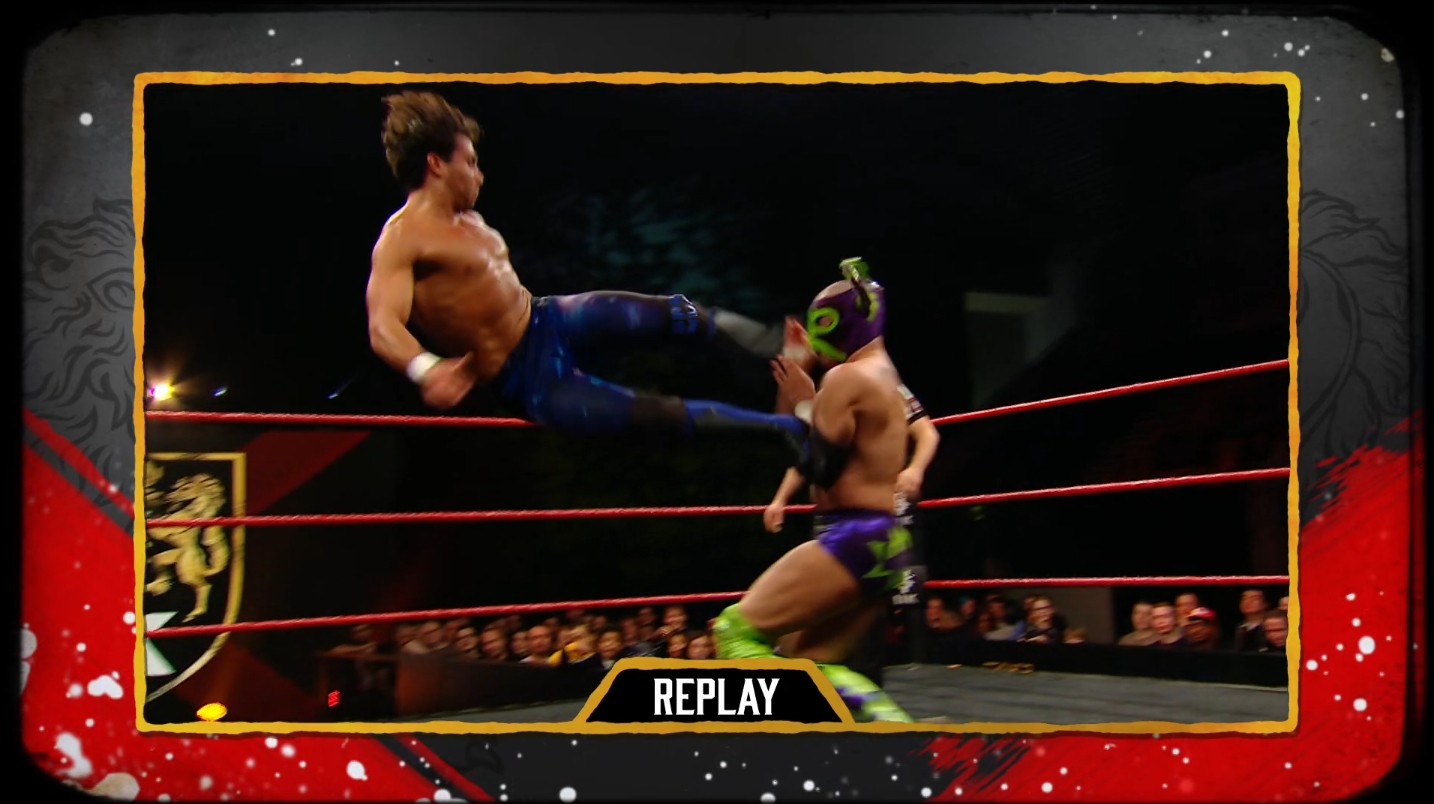 The honest truth is that my disinterest in Ligero is so great that even when Noam Dar tries to rip his mask off, lucha aficionado that I am, I'm still like "Eh, there are worse things Noam could do." But Noam is one of those heels that it's fun to watch beat up a guy that you don't like, knowing it only adds to the drama later when he has to fight a guy you do like. Noam is just so great at every aspect of being a heel wrestler. Remember how over he got a couple of years back just for pronouncing Alicia Fox's name? Giving him space to do more than that is honestly one of the best things NXT UK has done. It's almost enough to make me wish that a giant wrestling Frankenstein wasn't dominating the top of this brand, because a Dar championship run would be its own sort of amazing.
That's all for this installment. Join me next week when Gallus goes up against the makeshift team of Bomber Dave Mastiff, Mark Andrews, and Flash Morgan Webster.