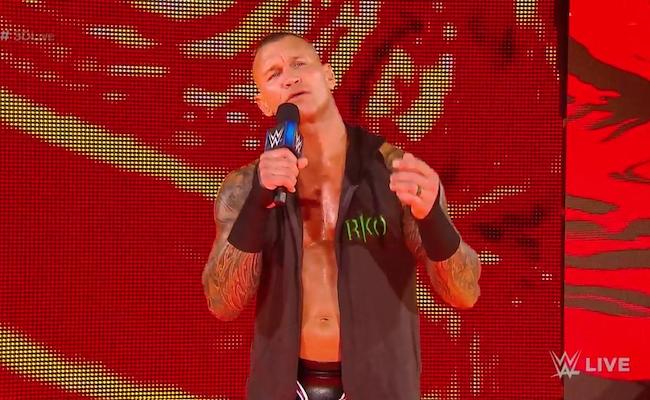 Here are your quick and dirty, editorial-free WWE Smackdown Live results for August 13, 2019. The show featured Daniel Bryan denying attacking Roman Reigns, Shane McMahon fining Kevin Owens and more. Make sure you're here tomorrow for the complete Best and Worst of Smackdown Live column.
WWE Smackdown Live Results:
— Kevin Owens opened Smackdown with a promo about beating Shane McMahon with his family sitting ringside at SummerSlam. He talked about moving on and setting his sights on the upcoming King of the Ring tournament. McMahon interrupted him and rolled footage from Owens' low blow at SummerSlam. He then showed a shot from Owens beating Elias with a chair and mentioned that Elias was wearing a referee shirt. Because he technically attacked an official, McMahon fined Owens $100k. Owens then chased down McMahon backstage and threw a stool through the tv in McMahon's locker room out of frustration.

1. Charlotte Flair defeated Ember Moon. Flair submitted Moon with the Figure Eight.
— WWE recapped the attacks on Roman Reigns leading to Buddy Murphy saying it was Rowan. Daniel Bryan and Rowan came out to the ramp and denied any involvement, with Bryan saying they'd prove it.
— Shane McMahon announced Samoa Joe vs. Kevin Owens for later in the evening.
— Aleister Black challenged anyone to knock on his door for a fight.
2. Roman Reigns defeated Buddy Murphy. Reigns pinned Murphy after hitting him with the spear.
3. Samoa Joe defeated Kevin Owens. Owens had Joe pinned with the pop-up powerbomb, but special enforcer Elias pulled the ref out of the ring. Joe rolled Owens up and Elias made the quick count.
— Daniel Bryan and Rowan confronted Buddy Murphy in the locker room and beat him until he admitted he lied to Roman Reigns about Rowan being the attacker.
— Randy Orton came out before the New Day's match with the Revival and said Kofi Kingston can't beat him. Orton requested to join the match to make it a 6-man tag.
4. The Revival and Randy Orton defeated The New Day. The Revival pinned Xavier Woods after hitting the Shatter Machine. After the match, the Revival and Randy Orton beat down the New Day.
— Daniel Bryan told Roman Reigns they conducted their own investigation, and next week, they'll bring the culprit.