Because everybody's totally super cool with everyone else, WWE is reportedly pulling CM Punk's likeness from future reprints of Super Genius's WWE Superstars. The comic, written by Mick Foley and published by an imprint of Papercutz – a children's graphic novel publisher – has eleven issues under it's belt thus far, and two trade paperbacks collecting the first eight issues.
WWE does not have the rights to use CM Punk's name or likeness, but this seems a bit…strong? With CM Punk contributing to Marvel and Vertigo, I'm pretty sure he's not too fussed about his comic legacy. And hey, with his upcoming foray into mixing martial arts, if he doesn't protect his head he may not even remember he was in a WWE comic in the first place.
There's no word on how they'll be reworked, but I think I've found a way that is in keeping with the WWE's current direction: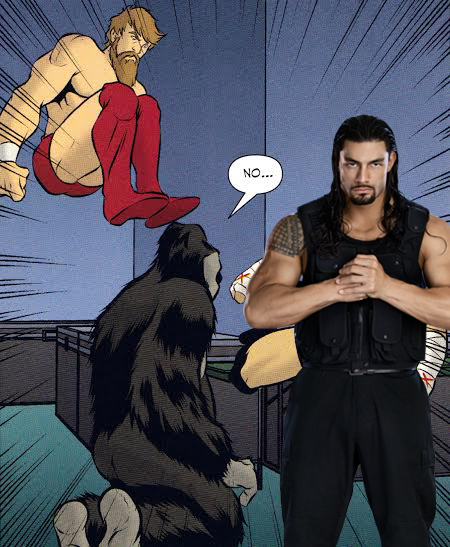 Nailed it.