Welcome to Euphoria Style Watch, your one-stop-shop for light commentary on Sunday night's best fits from Euphoria and where to buy them. Sunday brought us the penultimate episode of the season, "The Theater and It's Double," which presented us with the premiere of Lexi's long-planned play. To say "Our Life" or whatever the hell Lexi's play was actually titled didn't disappoint is an understatement — Sunday night's episode is definitely in the running for the best episode the show has ever had, and we have Lexi to thank for that.
Seeing Lexi's play mirror the lives of the Euphoria crew while at the same time acting as a meta-analysis of the ridiculousness of the show itself was legitimately the most interesting and engaging this show has ever been. It also gave us the greatest scene in Euphoria history.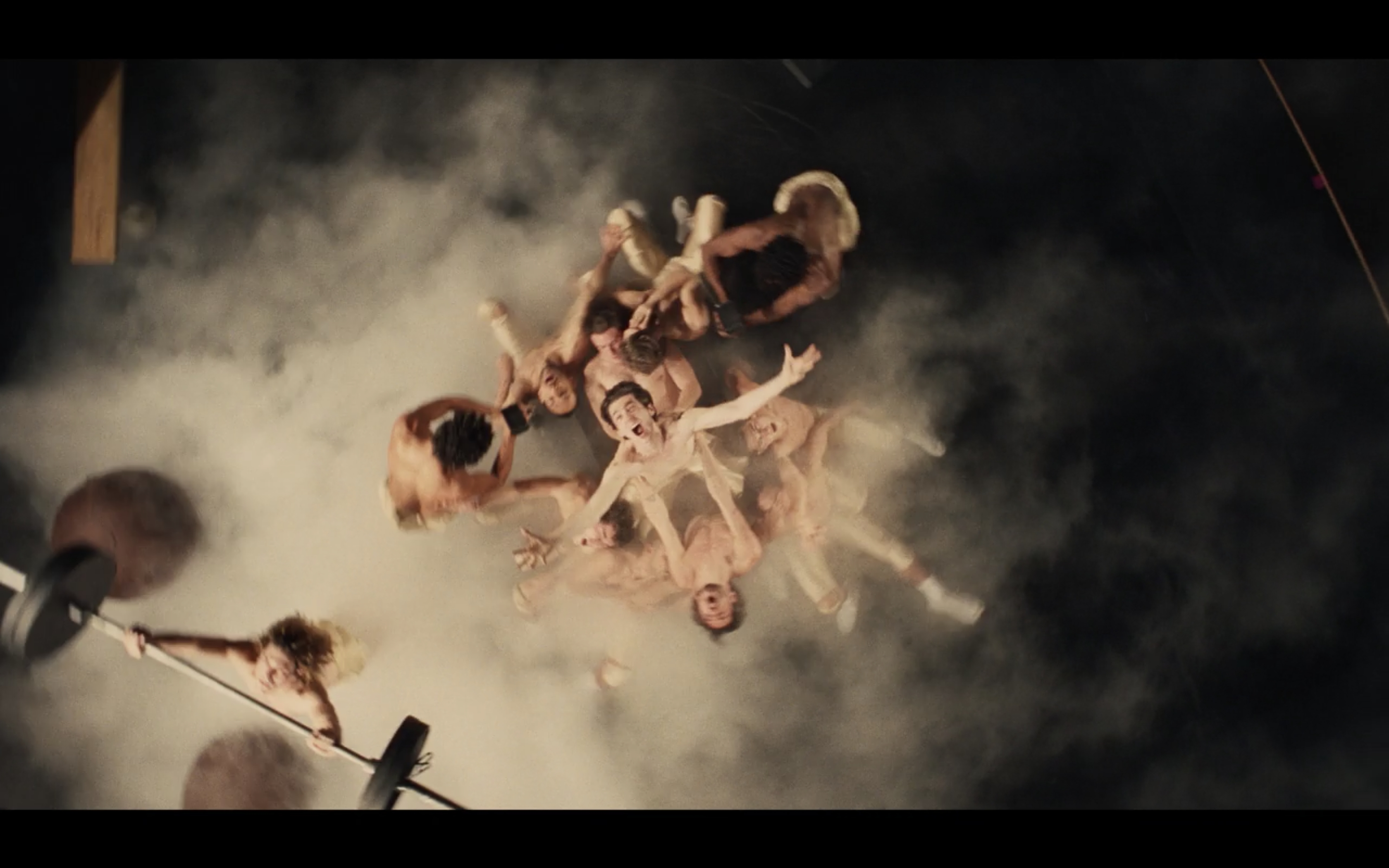 Let's give it up for Ethan who gave us that great show-closing dance sequence and also single-handedly played about 50% of Lexi's cast. Tell me Euphoria wouldn't be objectively better with at least one dance sequence per episode — I dare you!
Anyway, onto the outfits, there were a lot of good ones this past Sunday but sadly there is no one here to represent the boys. Elliot has been absent since Rue's intervention, Fez spent the whole night in a tux, Ashtray is a child, McKay has even less screen time than Kat, and Nate… I mean does the guy wear anything but a t-shirt and blue jeans? Does he even wear jeans? The guy might as well be a ghost.
So unless you want to know where to buy those gold football pants Ethan was rocking, you're out of luck. Here was this week's best.

Rue — Peels NYC Z Jacket With Custom Embroidery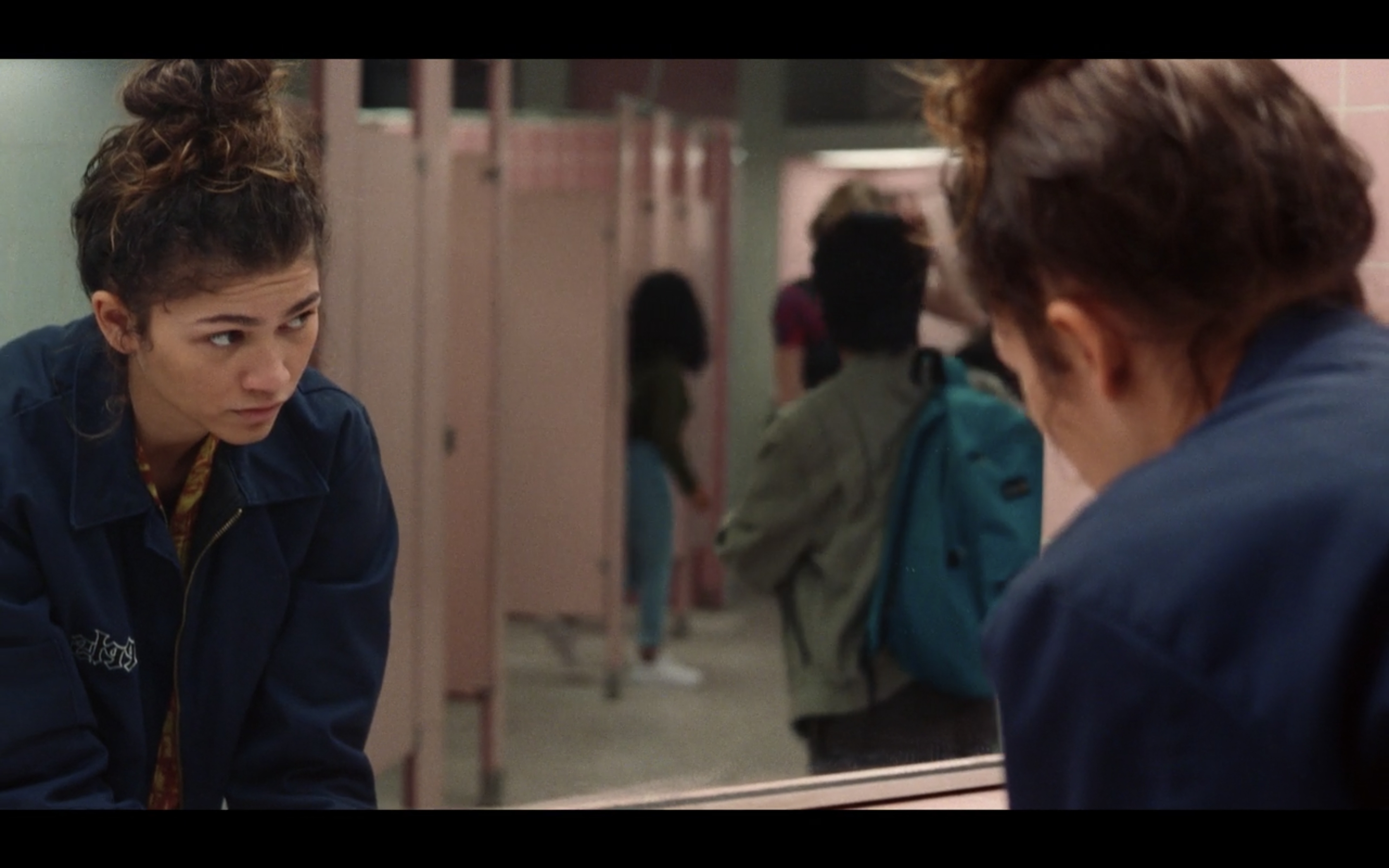 Rue is almost always wearing some hard-to-find vintage piece, so we were surprised to see her wearing this custom embroidery jacket from Peels NYC from the label's Fall-Winter 2021 season.
The jacket is available in a slash pocket or front pocket style and is made of repurposed vintage American deadstock workwear, featuring twill cotton blend construction.
In place of the Peels logo you can opt to add your own custom text so long as it fits the 10 character limit and the back patch is entirely optional. The jacket runs in a size run of small to double XL.
Pick up the Peels NYC Z Jacket from the Peels online store.

Faye — HNX -6 Omiko Baby Tee
Faye has had a lot of e-girl inspired anime referencing fits this season. While her role has been small, she's kind of won the internet over so we're happy to include her on our roundup in our second-to-last edition of this series.
Welcome to the fold, Faye!
Her pastel pink shirt baby tee is hand-dyed in Los Angeles by Unif Clothing and features a graphic by the artist RURUKI.
Pick up the HNX-6 Omit Baby Tee from Unif Clothing.

Maddy — Jacquemus Le Body Yerù Ribbed Knit Bodysuit
Maddy had several outfit changes throughout Sunday night's episode, which is to be expected, she's Euphoria's queen of fashion, but our favorite outfit was this zig-zag ribbed knit Bodysuit by Jacquemus.
The Le Body Yerù bodysuit features a form-fitting design with stitch fibers and a viscose-dominant build.
Pick up the bodysuit in brown at Mytheresa.

Cassie — Outfit By Danielle Guizo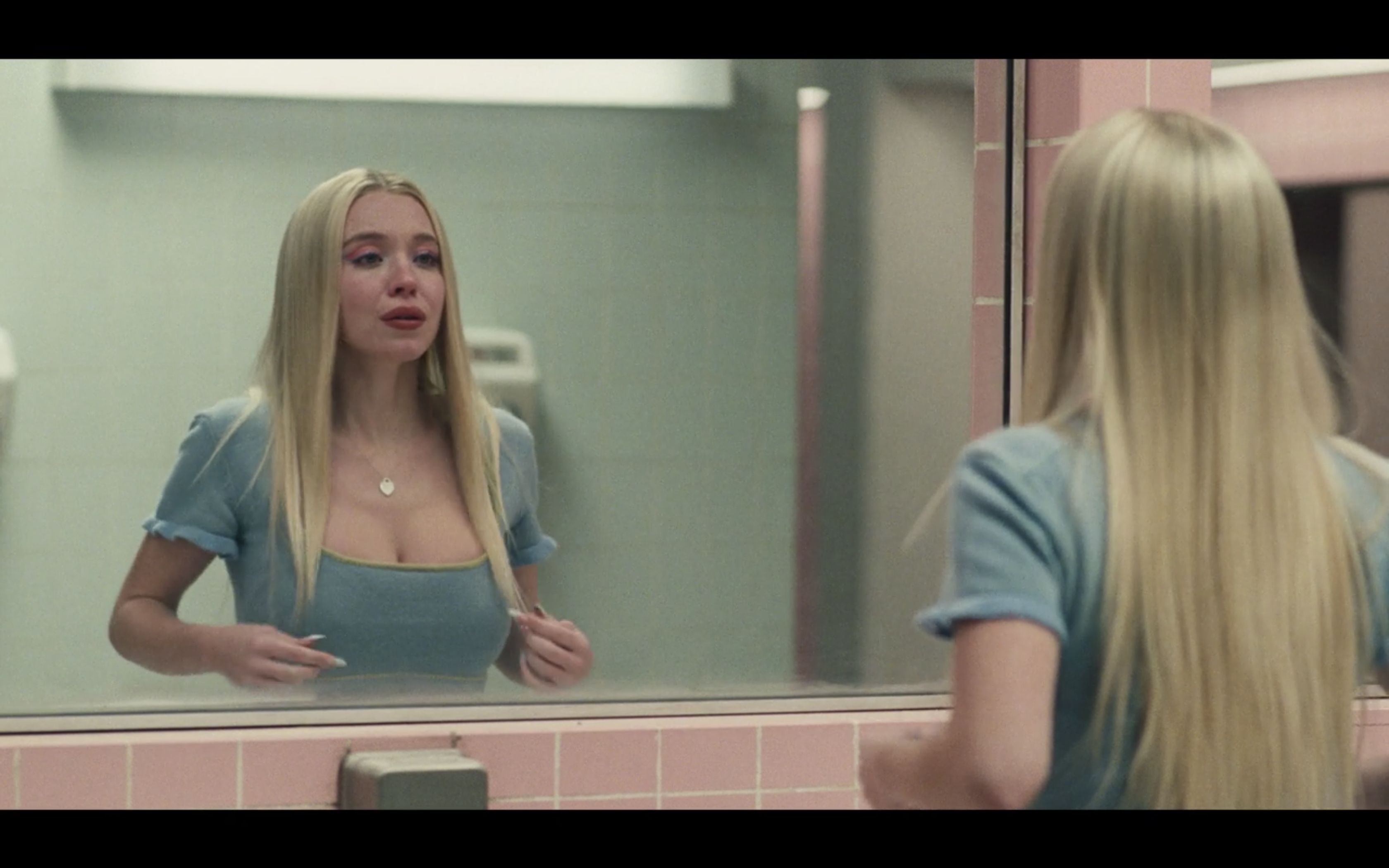 Sydney Sweeney, the actress that plays Cassie Howard, has put on one hell of a performance this season. That final scene with her hot breath on the glass was one of Euphoria's most frightening moments, and although she's making it really easy to not like Cassie, as a character she is one of the show's most compelling. To her sister's big play Cassie wore a full outfit by Danielle Guizio.
The baby blue and lime-trimmed fit features a knit scoop neck top with a matching plaited knit mini skirt, running in an extra small to large size run.
Dud of the Week — This Guy
Granted, most of the guys on Euphoria have no style, but we have to hand it to this guy, Metallica jersey and a backward cap?
This guy is straight out of Woodstock '99 and we don't trust him. In the event you cross paths with him at a music festival this spring, run the other way.