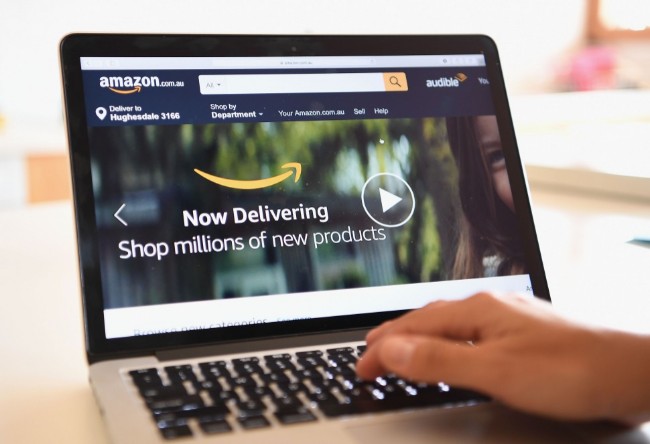 While Facebook lost $120 billion in market value in a single day this week, and Mark Zuckerberg personally lost at least $17 billion, the online retailer Amazon.com is showing record-breaking profits. In fact, in the second quarter of 2018, Amazon reported a whopping $52 billion in sales, and for the third consecutive quarter, the online behemoth earned over $1 billion in profits. However, while Amazon isn't dealing with daily headlines about the loss of privacy, fake news, or massive data breaches, Amazon has encountered a problem of its own it's having to deal with: third-party sellers gaming the system.
As most buyers who use Amazon understand, the retailer itself does not possess every single product stored in its warehouses (it'd be virtually impossible to), so it relies heavily on third-party sellers to provide a large number of products. However, using third-party sellers is not without its headaches for both Amazon, legitimate sellers, and ultimately the consumers, as discussed in a recent episode of the Reply All podcast. The thing about selling products on Amazon is that there are often a large number of sellers for each product, and Amazon has had to design an algorithm to determine which product listing shows up first in searches. The difference between showing up first and showing up third in an Amazon search can make a huge difference in the number of products a third-party vendor can sell (a vendor, for instance, can sell five times more products in the top spot than in the number four spot).

If a consumer, for instance, is searching for a phone mount for one's bicycle, there could be dozens of listings from various providers — often offering the very same product — so Amazon has to design an algorithm to determine which listing rises to the top. That algorithm, unfortunately, has become ripe for abuse. For example, for a while, Amazon's algorithm would favor those products that were in the most Amazon carts and/or wish lists. Vendors quickly discovered this secret, however, and hired thousands of people — often in places like India — to sit in front of computers all day and add products that they would never buy into carts and wish lists.
Amazon, however, eventually figured it out and managed to close that loophole, but crafty third-party seller were able to root out another. Now, the way that the algorithm determines which products rise to the top is based on Amazon user reviews. However, not just any review will matter — Amazon heavily favors reviews from those who have actually purchased the product. Therefore, in order to game the system, some third-party vendors have taken a novel approach: They contract out workers in places like China and India who will create fake email addresses, purchase these products, have them sent to random addresses in America, and then write fake reviews for the products (if you've ever received an Amazon package containing a mysterious random product that you did not purchase, this is probably why).
While such a strategy means short-term losses (vendors basically pay for products that they give away), it can also mean long-term gains. In an example noted by the Reply All podcast, a vendor selling organic dryer balls, for instance, invested $600 in fake reviews to rise to the top of listings for that particular product, but earned up to $2,000 a day in sales afterward.
This has opened up an entire market for paid Amazon reviews, one in which large communities have sprung up (often on Facebook), where people would post fake reviews in exchange for free products or other forms of compensation. As the Washington Post explained back in April:
"An economy of paid reviews has flourished. Merchants pledge to drop reimbursements into a reviewer's PayPal account within minutes of posting comments for items such as kitchen knives, rain ponchos or shower caddies, often sweetening the deal with a $5 commission or a $10 Amazon gift card …

In February, there were nearly 100 Facebook groups, split up by geographic region and by product categories, in which Amazon merchants actively solicited consumers to write paid reviews. One such group had over 50,000 Facebook members until Facebook deleted it after The Post's inquiry. There are also Reddit boards and YouTube tutorials that coach people on how to write reviews. Websites with names such as Slickdeals and JumpSend let merchants give out discounted products, using a loophole to get around Amazon's ban."
The problem, of course, is that consumers are being misled by fake reviews designed to inflate the seller's position, and while Amazon claims that only one percent of user reviews are fake, The Washington Post investigation revealed that in some product categories (like Bluetooth headphones, for instance), as many as 50 to 70 percent of the reviews are fake, which may help to explain why I personally have 3 shoddy sets of Bluetooth headphones sitting in a drawer. It's not just that these paid users provide more reviews, they also provide more positive reviews, leading to a higher position in search results and false claims about the products that mislead consumers.
The problem has been compounded by the fact that Amazon has opened up access to the retailer to international sellers, which not only created far more competition among sellers but made it easier to game the system because there's nothing Amazon can really do to prevent a seller in, say, China from buying hundreds of fake reviews for shoddy products except to ban them, in which case they just open up another account and start all over.
It's not just fake reviews for a vendors' own products, either. In some cases, vendors will pay for negative reviews of a competitor's product, thereby driving down that seller's position on Amazon. Or worse, a seller will advertise the same product as a competitor for a much cheaper price, but send an inferior product, thereby ruining the reputation of the brand with knock-off versions.
In short, the Amazon system — particularly with certain products — is far from perfect, and while it obviously hasn't hurt the bottom line over at Amazon yet, these fake reviews could eventually erode trust in the online retailer. In the meantime, however, consumers should be mindful of fake reviews. One individual interviewed on Reply All who writes fake reviews offered some advice for how to spot a one: "The hallmark of a fake review is that it's pretty much uniformly positive and then there's one, tossed off negative thing that can easily be ignored."
So it might be a good idea to do some research beyond reading reviews on Amazon when you purchase an item on Amazon. And, as is always the case with any sort of purchase, buyer beware.
(Via Reply All and Washington Post)