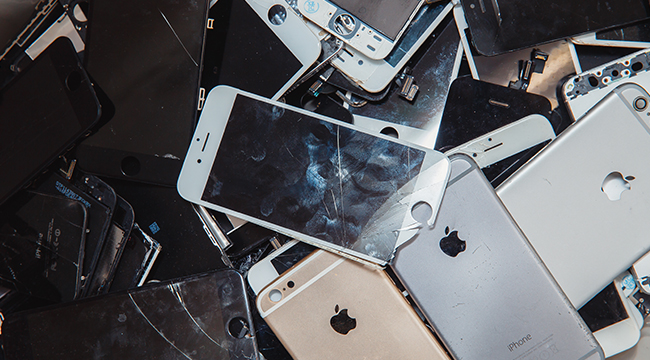 Apple isn't having the best 2018, between the relative struggles of the iPhone X and the rising confusion and anger over reports it deliberately slowed down older phones to spare their aging batteries. The battery issue is far from over, too, as it appears that the federal government is getting involved.
Bloomberg first reported that the Department of Justice and the Securities and Exchange Commission are investigating Apple's slowdown, something Apple confirmed with Axios. The question isn't whether or not Apple deliberately slowed down their phones: Apple has admitted that's exactly what happened. The question is about what Apple's motives were in doing so.
On the one side, you have Apple, who claims the code uncovered by independent researchers was a fix implemented to end older iPhones spontaneously shutting down. Apple claims that as new versions of iOS arrive, they're more energy hungry, draining the battery faster and befuddling older batteries. On the other, you have the long-time claim that Apple deliberately slows down older phones to force you to upgrade, a form of planned obsolescence that artificially inflates the company's bottom line. It's a theory aggravated in part by Apple's ongoing tendency to glue phones together and otherwise make them difficult to fix at home, although Apple fans counter that the company's taste for closed architecture has made their products difficult to get into and repair for decades. So part of the complaint here isn't new.
As to which side is right, well, that'll be a matter of investigation. And now that the government is involved, we might get a definitive answer.