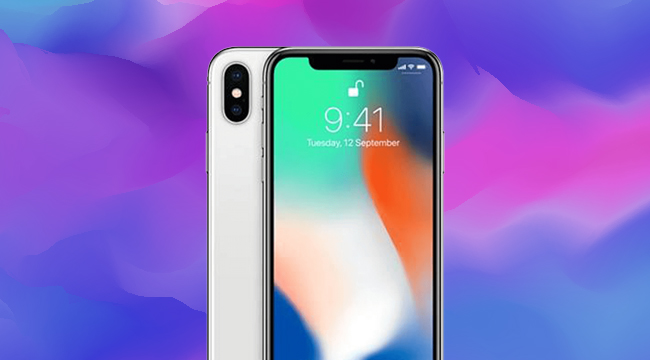 The iPhone X, since its splashy debut, has struggled to meet Apple's lofty sales goals. Reports that Apple has halved the number of iPhone X units headed to stores has already cost Apple billions when their stock dipped. Apparently, that was just the start of the problem. It appears iPhone X sales are even worse than feared.
According to Nikkei, Samsung has confirmed that they'll be making fewer iPhone X screens, and it appears the plunge is now 60%, from 50 million to 20 million. And it may sink further:
Samsung Display now plans to manufacture organic light-emitting diode panels for 20 million or fewer iPhones at the South Chungcheong site in the January-March quarter. The initial goal was to supply panels for 45 million to 50 million iPhones.
9to5Mac reports this has dinged Apple's stock price slightly, although the major damage was done when the news first broke in January. And, overall, Apple is hardly facing the chopping block, as the iPhone 8 is doing much better than its big brother. Mostly this appears to be a win for luxury Android phones, since Samsung now has a bunch of these high-end screens it needs to unload.
Still, the goal of the iPhone X wasn't just to sell a lot of phones, and lets be fair here, 20 million iPhone X units sold adds up to $20 billion dropped on Apple's phones. The goal was to prove that Apple still had the cutting edge of technological innovation, that it could drive the smartphone market it created a decade ago with new technology and ideas. That goal was arguably more important than straight sales, and it's clear Apple hasn't quite proven its point yet.
(via The Register and 9to5Mac)