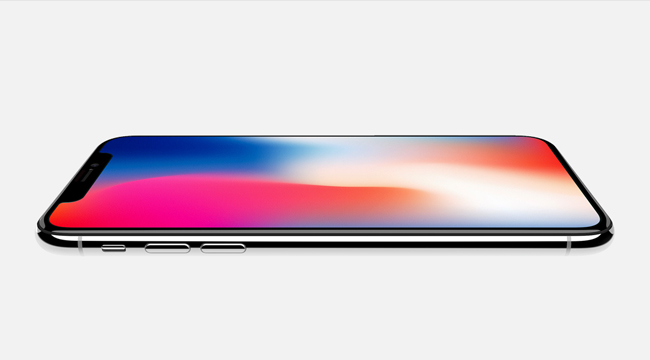 The iPhone X arrived with massive hype towards the end of 2017, but we found the key feature, FaceID, wasn't really worth the price since it doesn't really solve a day-to-day problem. And while it's in no danger of bombing, it turns out that many Apple fans are either choosing the iPhone 8 or waiting for a price cut.
MacRumors is reporting that many analysts think the iPhone X will be stuck selling a relatively disappointing 35 million units in the first three months of 2018:
In a research note sent out to its clients today, [investment banking company] CLSA said that Apple's iPhone X shipment numbers are "unlikely to improve" upon the company's Q4 2017 sales. Similar to the reports shared last week, the reasoning behind the analyst's prediction is the belief that those who wanted an iPhone X immediately — and were accepting of the high price tag — have already received one. Average consumers looking at the iPhone X might not see the value in the $1,000 smartphone and opt to purchase another model in early 2018.
Or, in other words, everybody willing to drop $1000 to become a singing poop has already gotten their hands on an iPhone X, so Apple only has the upgraders and the vaguely curious to sell to. To be fair, some are skeptical of what the analysts believe, and Apple itself hasn't weighed in. And 35 million phones is still a lot of phones; the iPhone X is on track to sell 140 million units or so if it keeps that pace, making it one of the best-selling phones on the market.
Still, the problem is less iPhone X units shipping and more Apple's big plans for those iPhones in pockets. While 2017 wasn't exactly a revolutionary year for smartphones, most people have found themselves exploring different options for their phones, and Apple is relying on iPhones to push forward its billion-dollar war on Netflix. It also needs more iPhones out there to promote its view of augmented reality as the future of tech. So while financially Apple has nothing to worry about with the iPhone, it may find its larger plans stymied unless it can get more eyeballs on iPhone screens.
(via MacRumors)