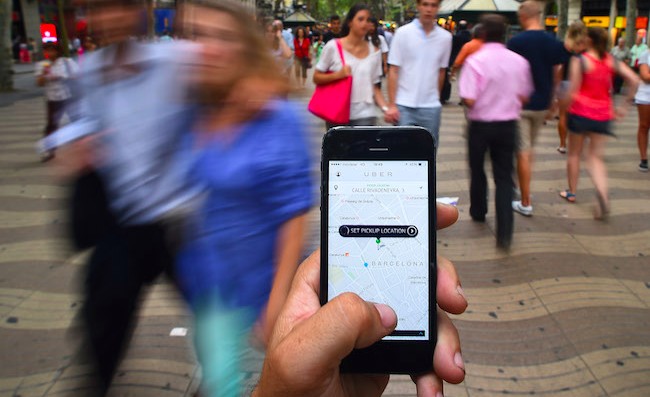 Uber is saying they will make things right after the revelation that the transportation company underpaid drivers by millions of dollars. Of course, this is just the latest PR black eye in what's been a miserable year for Uber's public reputation.
Uber admitted to a massive shortchanging of NYC drivers on Tuesday. The Wall Street Journal reports that the company failed to pay millions of dollars earned by drivers over the past two-and-a-half years. A miscalculation is being blamed for the missing wages. Uber has declared that they will follow through on paying back the stiffed drivers.
"We are committed to paying every driver every penny they are owed — plus interest — as quickly as possible," said Uber Head of U.S. Operations Rachel Holt in a statement on the matter. "We are working hard to regain driver trust, and that means being transparent, sticking to our word, and making the Uber experience better from end to end."
Between sexual harassment allegations, a Department of Justice criminal probe and the continued parade of stories about driver mistreatment, the admission that Uber's already controversially low pay wasn't ponied up in full doesn't do the sharing economy giant any favors. It might not be something that weighs on customers that use the app, but things like botching millions of dollars on your payouts can't do much for the general public perception of Uber. The second half of 2017 for Uber might be the right place for an image refresh.
(Via Wall Street Journal & Bloomberg)