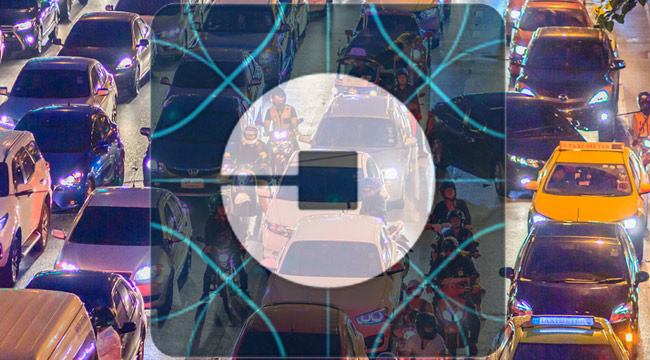 2017 has not been a good year for Uber. A weekend profile of CEO Travis Kalanick offered up a host of embarrassing revelations, including nearly being deleted from the App Store and several extremely unfriendly "ex-friend" quotes. But that's just one lowlight of a disastrous 2017 for the ride-sharing company. Here's an overview of their scandals so far this year.
This post was last updated on October 11th.
January 28th
Donald Trump signs an executive order that effectively bans Muslims from entering the United States. Protests immediately break out at airports, including New York's JFK. The New York Taxi Association stops all rides to JFK for one hour as a form of protest. Uber doesn't participate, and accusations begin that's due to Travis Kalanick working on the Trump administration's Economic Advisory Council.
Kalanick explained that action to his employees, many of whom are immigrants themselves, by insisting it was apolitical:
"We'll partner with anyone in the world as long they're about making transportation in cities better, creating job opportunities, making it easier to get around, getting pollution out of the air and traffic off the streets," Kalanick told employees.

"It's about the leaders we have to work with around the world, not just here in the United States but everywhere," he added. "And being optimistic — asking can we make urban mobility better?"
Needless to say, the answer didn't resonate.
January 29th
In response to Uber's refusal to go along with the strike and Kalanick's working with Trump, the hashtag #DeleteUber begins trending. Rival rideshare service Lyft donates $1 million to the ACLU to underscore its difference with Uber. Uber responds by setting up a $3 million defense fund for employees affected by the ban. Ultimately, at least half a million users delete their Uber accounts completely, while an unknown number of others delete the app or simply stop using the service.
February 2nd
Kalanick announces he will resign from the Economic Advisory Council.
February 19th
Former Uber employee Susan Fowler details sexual harassment at Uber's headquarters as a severe, wide-ranging problem.
"When I reported the situation, I was told by both HR and upper management that even though this was clearly sexual harassment and he was propositioning me, it was this man's first offense, and that they wouldn't feel comfortable giving him anything other than a warning and a stern talking-to. Upper management told me that he 'was a high performer' (i.e. had stellar performance reviews from his superiors) and they wouldn't feel comfortable punishing him for what was probably just an innocent mistake on his part."
Fowler's post is quickly supported by other employees at Uber. #DeleteUber begins trending again on Twitter as Kalanick calls for a full investigation into the problem.
February 20th
Former Attorney General Eric Holder is hired to investigate Fowler's sexual harassment allegations.

February 27th
Former Google executive Amit Singhal, who joined Uber straight from Google, is revealed to in fact have resigned from Google over repeated allegations of sexually harrassing employees. The issue is especially sticky as Uber and Google are in court over whether Uber stole technology from Waymo, Google's self-driving car subsidiary. Not helping matters is the revelation that an Uber executive's refusal to obtain a simple DMV permit cost the companies millions in its self-driving car initiative and forced a relocation of the program.
February 28th
An Uber driver confronts Kalanick over Uber's business practices while recording the conversation. Kalanick's hostile reaction to the driver promptly goes viral and forces another round of apologies from Kalanick.
March 3rd
The New York Times reveals that Uber used a software tool called "Greyball" to avoid authorities in cities where the company was illegally operating, part of a string of embarrassing revelations about the company including poor information security.
March 4th to April 11th
Uber suffers a string of high profile resignations. VP for Product and Growth Ed Baker, company president Jeff Jones, and Uber's head of communications policy Rachel Whetstone all resign in the space of a month. The motive behind these resignations is the subject of much speculation, especially Uber's PR director, although Uber claims all of them are amicable departures.
April 10th
Actress Busy Phillips posts a story on Instagram about being misled about her Uber and the disturbing circumstances that resulted:
"I say [to Marc], 'What's going on, are we about to get murdered?' Philipps recalled. "A man that we didn't know existed in the back seat pops up…and he was like, 'I promise that's not going to happen.' It was very creepy the way he chose to say it, even though he wasn't going to murder us, he made it seem like he might."

"I started screaming, 'I'm not going to be killed today! I will not f–king be killed today!'…'No! You cannot kill us! F–k no!'" Phillips continued.
April 23rd
The New York Times delivers a lengthy, unflattering profile of Kalanick, revealing the Apple Store incident.
May 25th
Uber is dragged into court with a class-action lawsuit over its "upfront" pricing, claiming that the prices include fees that aren't properly explained to riders.
May 30th
The engineer behind Uber's self-driving car, described by the company as vital to its future, is fired amid allegations of incompetence and creating a hostile work environment. This also complicates the ongoing lawsuit between Uber and Google sister company Waymo over self-driving car technology Waymo alleges Uber stole.
September 26th
Facing tough new regulation, Uber threatens to depart Quebec.
October 11th
Bloomberg reveals that Uber is facing five separate federal investigations, including one over price-fixing.
What's next for Uber? Who knows for certain, but the company is staring down a terrible PR problem that seems unlikely to go away, and may haunt it for years.