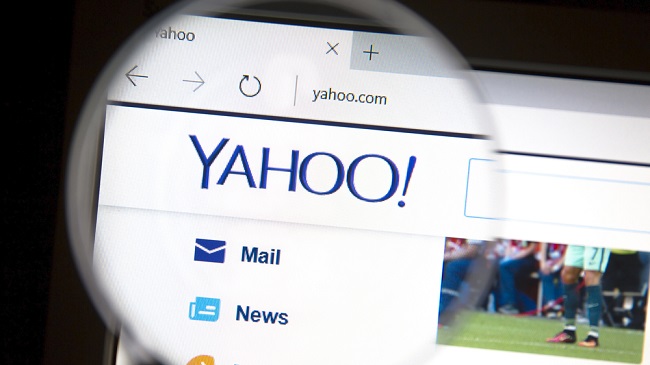 On the heels of yet another massive data breach, Verizon Communications Inc. is possibly getting cold feet concerning its acquisition of Yahoo. The $4.83 billion pending deal may be in doubt after it was revealed on Wednesday that nearly 1 billion Yahoo accounts were hacked in the company's second major data breach of the past few years.
While the two data breaches did not happen in 2016 (they occurred in 2013 and 2014), the two events being announced less than six months apart does not shine a spectacularly good light on Yahoo. It's part of a long string of bad news for the company, which was seemingly boosted by the Verizon deal. The telecommunications giant was going to purchase it for $4.83 billion to retool and relaunch the company. But that may now have changed.
Bloomberg reports that Verizon General Counsel Craig Silliman is leading a legal team that will assess the damage of the data breaches and determine whether Verizon will ultimately kill the deal or renegotiate the price tag to a lower one. In an email statement acquired by Bloomberg, a Verizon representative says they are taking their time to evaluate the situation:
"As we've said all along, we will evaluate the situation as Yahoo continues its investigation. We will review the impact of this new development before reaching any final conclusions."
Further complicating matters is how Congress will be looking into Yahoo's cyber security practices. Senator Mark Warner (D-Virginia) said the latest breach is cause for concern and that Yahoo users should not be finding out their information was stolen three years after the fact:
"This most-recent revelation warrants a separate follow-up and I plan to press the company on why its cyber defenses have been so weak as to have compromised over a billion users…If a breach occurs, consumers should not be first learning of it three years later. Prompt notification enables users to potentially limit the harm of a breach of this kind, particularly when it may have exposed authentication information such as security question answers they may have used on other sites."
Yahoo has yet to comment on Verizon's statement.