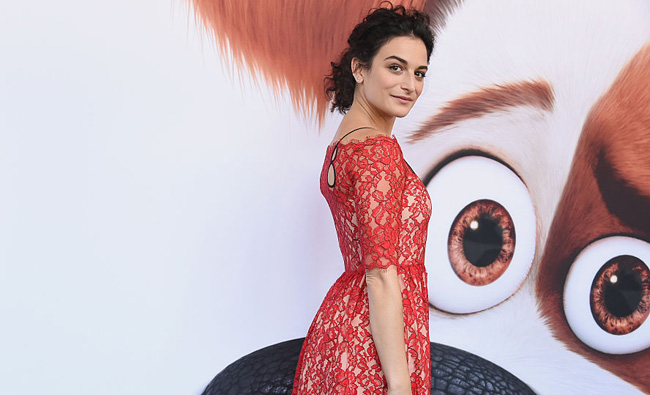 Last week Jenny Slate gave a candid, raw interview with Vulture in which she opened up about her divorce from his ex-husband, editor-director Dean Fleischer-Camp, and recent breakup with her Gifted costar Chris Evans, whom she dated for nine months. While Slate said that she and Evans had not spoken since the breakup, she had only glowing things to say about her ex, although she admits to not thinking she was his "type" when their flirtation initially began.
Calling Evans one of the kindest people she's ever met, "to the point where sometimes I would look at him and it would kind of break my heart," she said of her ex: "He has beautiful, big, strong emotions, and he's really sure of them. It's just wonderful to be around. His heart is probably golden-colored, if you could paint it."
It's exceptionally rare for someone to have such kind words about an ex after a still very fresh breakup, and when given the opportunity Evans could only reciprocate. In a new interview with People, Captain America himself in turn gushed about Slate, and proceeded to melt all of our hearts in the process.
"She's my favorite human," Evans tells PEOPLE of Slate. "She's the best. I've never ever ever met someone in my life who has a mastery of the English language the way she does. She'll give you one sentence and there's no fat to it. You're like, 'You just chose such an unbelievable collection of words that beautifully articulate what you say.'

"It's like an art form talking with her, because the visuals associated with her expression are just so colorful," he continues. "She's so vulnerable, so honest, so interested in other people more than herself, she's incredibly compassionate, there's just nothing to not love about her."
So… Why aren't these two still together, again? If not for each other, than for their adoring fans, because this kind of romance doesn't come along very often.