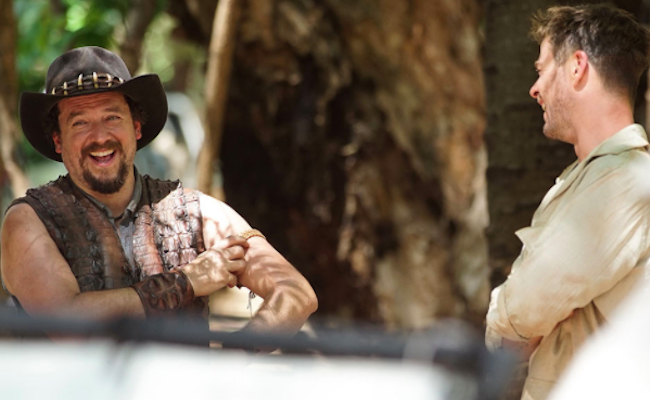 So about that Crocodile Dundee reboot starring Danny McBride and Chris Hemsworth that popped up outta nowhere and looked too surreal to be true? Well, um… How do I put this? If you were banking on this being a super duper real movie, please enjoy the promo image below and escape without any life spoilers. Look at those two dreamboats and their hats!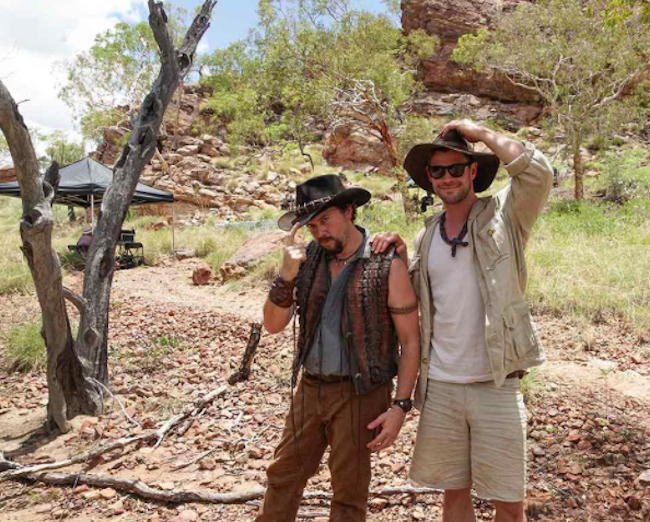 Right, so Dundee: The Son Of A Legend Returns Home seemed suspicious off the hop with its unannounced existence, summer movie season slotting and the general premise of Danny McBride being the face of a Crocodile Dundee reboot in 2018. The Brisbane Times has sniffed out the likely reason for Dundee's return and it's not headed to a theater near you. According to the paper's industry sources, the reboot is really just a sly bit of viral advertising.
"Industry sources have indicated the teaser – featuring US actor Danny McBride – is part of an advertising campaign for Tourism Australia, set to air during next month's NFL Super Bowl," reads the Times' report.
Tourism Australia responded to questions about the likely faux film's connection to their advertising plans with a general "no comment." The Times suggests Tourism Australia's choice to stay quiet on the matter is to avoid backlash over public funding being used to make a pretend '80s reboot.
The Australian tourism angle definitely explains how Screen Australia and Rimfire Films credentials appear in the Dundee marketing. Screen Australia has chosen not to comment on Dundee (which would be outrageous if it were a real film) and the movie does not appear on their release schedule despite an already crowded summer movie calendar. Add in a decorated commercial director (Steve Rogers) handling things behind-the-camera and it doesn't look good for Dundeeheads demanding a fourth motion picture.
Essentially, the Dundee reboot appears to be Australia's strategy to get America to go wild for the Aussies again and come visit. Provided those sources are right, we'll still get to see Dundee in trailer form during this year's Super Bowl festivities. If things pan out, maybe Danny McBride and Chris Hemsworth can reboot Muriel's Wedding or Young Einstein next Super Bowl.
(Via The Brisbane Times & Collider)