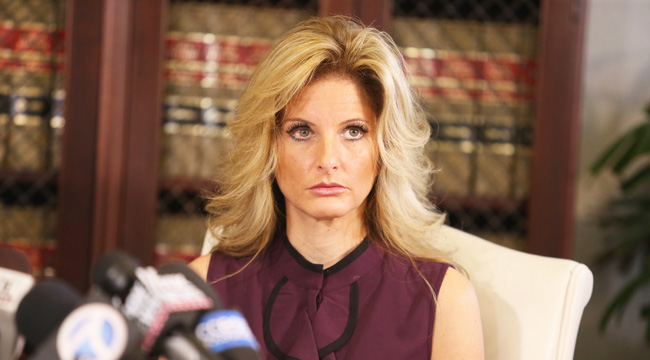 Less than a month before the 2016 election, former Apprentice contestant Summer Zervos came forward to accuse then-candidate Trump of groping her. In response, Trump denied the accusation and said Zervos (and the several other accusers who made similar allegations) were fame seekers who made up their stories and also working for Hillary Clinton's campaign. Zervos, in turn, sued Trump shortly before he was inaugurated.
Trump then argued that he was immune from lawsuits while he's president, even though there is a recent precedent with Bill Clinton being sued for sexual harassment. Nearly a year after Trump's lawyers made that argument, a New York trial judge has ruled against his immunity claim:
The judge pointed to Clinton v. Jones, the case where the U.S. Supreme Court held that a sitting president can be sued for "unofficial acts" in federal court. The Jones case involved a sexual harassment lawsuit by Paula Jones against former president Bill Clinton.

New York Supreme Court Judge Jennifer Schecter ruled that the Jones case extended to state court proceedings. (In New York, a "supreme court" judge oversees county-level trial matters. The highest court in New York is the New York Court of Appeals.)
Perhaps it's only a matter of time before Trump's newest (reported) lawyer, who thinks the president is being framed by the Deep State, weighs in on this.
(Via Law and Crime)