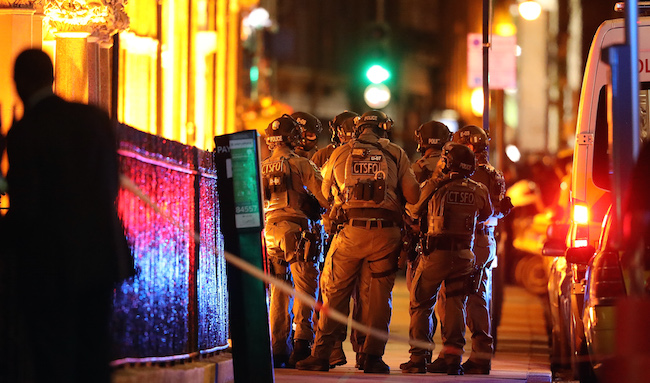 Uber is facing a fresh wave of backlash courtesy of the presence of the company's "surge pricing" as Londoners were desperately trying to get to safety in the wake of Saturday's terror attacks. It's just the latest very public mistake the ride share service has made in 2017.
Users spoke out online about the company continuing to use the surge pricing feature as the deadly actions on and near London were unfolding and taking far too much time to ditch the inflated price as citizens were immediately asked by police to "run, hide and tell." This dynamic was in stark contrast to reports from Twitter that London's black cabs were providing free rides to those in need.
Tom Elvidge, London's Uber general manager, issued a statement following the pushback and defended the company's response.
"Our hearts go out to everybody affected by yet another horrific attack on our city. We'd like to thank all the drivers who helped tens of thousands of Londoners get home safely last night. As soon as we heard about the incident we immediately suspended dynamic pricing all around the area of the attacks – and shortly afterwards across the whole of central London – just as we did following the attacks in Manchester and Westminster. We are also ensuring all rides from around the affected area were free of charge. Our team is also working with the Metropolitan Police to help them get any footage from drivers who were in the area at the time."
Users expressing their frustration with Uber via Twitter received a copy-n-paste reply regarding their complaint: "We suspended dynamic pricing once we heard about the incident, as we did after the attacks in Westminster and Manchester."
In December, Uber found themselves hammered with criticism for not respecting or participating in the solidarity strike New York taxi drivers (and rival Lyft) engaged in to protest Trump's travel ban. In that scenario, Uber removed its surge pricing to increase ridership during the concentrated taxi work stoppage.
(Via CNN)