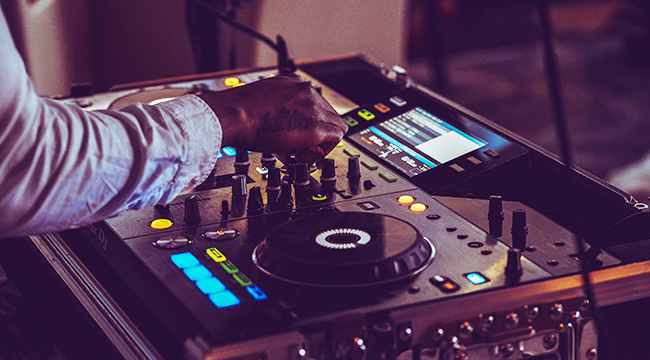 Last Updated: September 4th
From the beginning, DJing was the most important aspect of hip-hop culture. The genre and culture were born from the mid-70s boom with underground DJs spinning funk and disco break loops at basement parties and uptown nightclubs and the DJ has remained an integral part of the culture ever since.
However, in recent years, DJs' prominence has waned behind the increasing influence of both rappers and producers, with many DJs using the signifier to differentiate themselves as performers but not doing much mixing, scratching, or other feats of turntable ingenuity. Fortunately, with the advent of technology like Serato and the resurgence of vinyl as a collectors' item, the latent artform of DJing is slowly returning to the forefront of culture as proud adherents to the art of mixology have found online platforms allowing them to showcase their best hour-long mixes outside of their live gigs and generate interest in their position as both tastemakers of new music and keepers of beloved classics.
Below are some of our favorite mixes, drawn from some of the hardest working DJs in the business.
DJ Young Free — 2017 Drew League Mixtape Vol. 4
Not everyone can make it out to South Central, Los Angeles in the summertime for the annual pro-am hoops showcase that is the Drew League, but you can at least get a little taste of the atmosphere of a game or two with the League's official DJ's mixtape. Now that the 2018 season has wrapped up, Vol. 5 is undoubtedly on the way, but until then, last year's mix is still chock-full of local bangers and nationwide hits to keep your own bashes and open runs bumping.
DJ 360 — 360 Made Me Do It
DJ 360 is a Bay Area-based spinner who specializes in playing a wide variety of genres from old-school hip-hop to newjack swing. This older mix contains an eclectic selection of classic hits from groups like Full Force and The Roots, running the gamut from the first hip-hop song ever recorded ("Rapper's Delight" by Sugarhill Gang) to the theme song from Tupac's classic 1995 film Juice.
DJ Phatrick — Cocktail Hour
LA-based DJ Phatrick, who DJs alongside rapper Bambu as The Native Guns, selected this romantic mix to play at weddings, and it's not strictly a rap mix, but it will almost certainly resonate with fans who will recognize samples that have been interwoven into some of the genre's biggest hits and underground jams. Of course, featured artist Raphael Saadiq has been a fixture of the hip-hop scene, while toward the 20-minute mark some quintessential hip-hop love songs find their way into the mix, from Lauryn Hill's 1998 cover of "Can't Take My Eyes Off Of You" to A Tribe Called Quest's "Bonita Applebum."
DJ Smiles Davis — Mind Yo Body Mix, Vol. 1
Hailing from Los Angeles by way of Detroit, Smiles Davis is both a performer and DJ who has worked with singers BOSCO, J Davey, and Quiñ. Her mixes are midtempo groovers that bounce from instrumental versions of hip-hop hits like Joe's "I Don't Wanna Be A Player" to NERD's "Lemon," to newer school, futurist bops like Joey Purp's Chance The Rapper-featuring "Girls."
DJ Remark — Live On Snapback Radio (Magic 89.9 Manila) 9/1/17
Taken from a recording of the West Coast DJ's appearance on his Snapback Radio show in Manila last year, this mix starts off strong with early-2000s under-the-radar gem "Round And Round" from Jonelle, drops in a remix of The Notorious BIG's "One More Chance," and even smoothly slips in perennial party-starter "Return Of The Mack" by Mark Morrison.
Mr Thing — DJ Premier #TDO279 x The Funhouse TV
Mr Thing is a British producer and DJ who's got some pretty impressive competition wins under his belt. He was 2000's DMC UK DJ Champion and 1999 DMC World Team Champion as a member of world famous DJ crew The Scratch Perverts. This mix is a powerful selection of productions from one of hip-hop's top producers, DJ Premier, featuring appearances from Nas, M.O.P., and Big L.
DJ Orange Calderon — GoneGirl
This Houston-born, Los Angeles-based DJ was the winner of the annual "Flavor Battle" DJ competition, making her the first female winner of a DJ competition in America. She's had a fortuitous rise, becoming the host of her own show on Dash Radio, with corporate sponsorships and high-profile gigs for the likes of companies like Nike and Hennessy. This mix is beat heavy, including artists like Beyonce, Lil Uzi Vert, Pusha T, Travis Scott, PartyNextDoor, and Gucci Mane.
DJ Noize — Various Mixes
DJ Noize may be Danish, but he's tapped all the way into the current sounds of hip-hop radio in the US as well as old-school sounds that formed the foundation of hip-hop's enduring popularity both here and worldwide. He too is a DMC champion, winning the competition in 1996 by cleverly dicing lyrics from vinyl into disses for his opponents. His Youtube channel is a regularly-updated display of his tastemaking talent, from the dominant sounds of pop-friendly hip-hop to menacing trap anthems, while occasionally tossing in informative, themed history lessons that neophytes can learn from and old heads can use to soundtrack their next grown-folks-only kickback.
DJ Jazzy Jeff And Mick Boogie — Summertime Mixtape, Vol. 9
God bless Jazzy Jeff. As Will Smith went from Fresh Prince to movie star to supportive stage dad to Instagram motivational speaker — and killed at all of them — Jeff stayed true to his roots, banging out smooth grooving mixtapes for just about any occasion you can think of. As the name suggests, this is nothing more or less than a tape designed to soundtrack all your warm weather festivities. As with his previous "Summertime" mixes, this one starts out with a nifty remake of his and Will's biggest song, this time with none other than Chicago MC Rhymefest, making it worth a listen if for nothing other than that.
Tim Westwood — Capital XTRA mix 30/06/2018
Tim Westwood is a well-known radio DJ from the UK who is best recognized for his insightful interviews, but he cut his teeth as a straight up DJ with a long-established career in radio that stretches all the way back to the '80s.
DJ Nightdrop — Best of 2000s Throwback Dance Music #5
As far as Youtube mixes go, this one from German DJ Nightdrop is a doozy, with 90 minutes worth of throwback jams that will send any many millennial into a nostalgic frenzy at the sounds of their teen years. The blends are simple but effective, while the selection is full of callbacks to a time when tall tees and NBA fitted caps reigned supreme.
DJ Trackstar — Out Of The Darkness: The Best Of Organized Noize
DJ Trackstar has gone from being a fan of online blogs to the tour DJ for Run The Jewels and from there to being one of Shade 45's best DJs. This mix is the best of Trackstar, where his love for his hometown roots permeates every minute of both the selection and meticulous mixing of Organized Noize's 20+ year history.