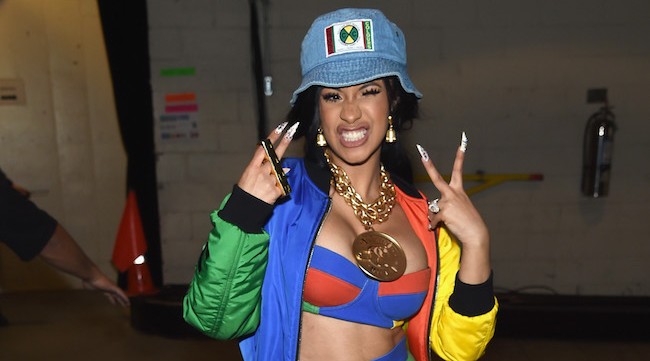 Cardi B's debut album has been hotly anticipated since the breakout success of "Bodak Yellow," but details have been scarce since Cardi revealed she was signed to Atlantic Records last year. That is, until now.
Cardi has always used social media to relate to her fans, address her grievances, and share information about her projects, so it only makes sense for her to reveal her album title via her exceedingly popular Instagram page. She has just posted the album cover and revealed its title: Invasion Of Privacy. She also revealed the release date: April 6, which is in just two short weeks.
https://www.instagram.com/p/Bgzn1KYBZDc/
The boisterous former reality TV star went from a favorite social media personality to a genuine celebrity over the course of your 2017 run, appearing on singles with stars like G-Eazy and Bruno Mars, earning a Grammy Award nomination and racking up dozens of other awards and businesses partnerships throughout the year, and now, judging from her album title, it seems we'll finally get to hear exactly how she feels about it.
We already know she's had it up to here with speculation on her relationship with Offset (including a legitimate invasion of privacy in the form of a leaked sextape), her newfound 40 percent income tax, and her assumed rivalry with Nicki Minaj. Now, she'll be able to tell us in her own words about what it's like to be a real "overnight" success.