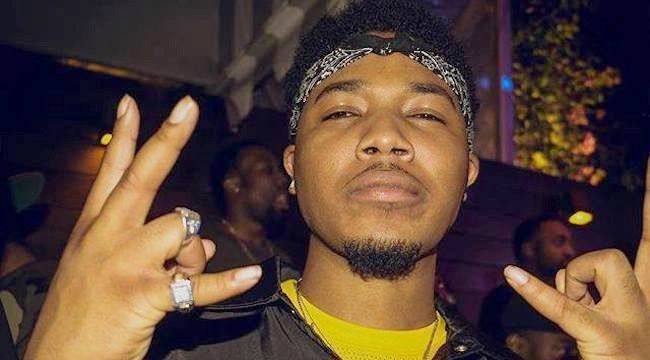 The wait is finally over. After an extended buildup featuring single releases "Bout It," "Ignorant Confidence," "Badu," "Questions," and the eleventh-hour release of "Zendaya" and "Hustla's Story," Cozz's "debut" album, Effected, is here.
It doesn't disappoint. Cozz doesn't play games or beat around the bush, getting straight to the pointed rhymes and painting a picture of both struggle and fleeting joy growing up in South Central LA. While the guests (J. Cole, Kendrick Lamar, and Currensy) enhance the songs on which they appear, they never distract. The star is Cozz, and he is able to carry the LP's 14 tracks admirably.
While the subject matter here tends to be weighty — drugs, gang culture, violence, depression — he manages to balance it by measuring his lyrical attack somewhere between the hyper-verbal, complex constructions of late-'90s backpack rap and the straightforward, blunt-force approach of the gangsta rap of the same era.
Songs like "Demons N Distractions" are as informed by the storytelling of Ice Cube as by that of Mos Def, while Cozz delves into double-time rap on "VanNess" and "Ignorant Confidence." "Zendaya" provides a moment of levity, cracking the ice-cold exterior Cozz portrays elsewhere on the collection.
The beats, depending on your preference, might be the sole drawback, living in the same mid-tempo, low-key range of Cozz's Dreamville mentor J. Cole. While they provide the perfect pocket for his versatile vocals, the mellow approach may lull some listeners into boredom.
However, if incisive wit and dark, but hopeful narratives, are your thing, there are few better options than Effected to feed your cerebral rap fix.
Check it out below, courtesy of Dreamville Records and Interscope.