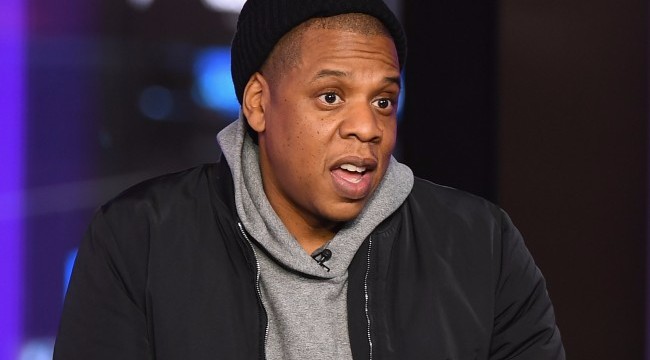 Few things incite as much passion within Jay-Z as the state of the criminal justice system in America. From "99 Problems" to his work as the producer in a documentary film, Time: The Kalief Browder Story, it's an issue that Jay has highlighted time and time again throughout his career. Unfortunately, due to the recent incarceration of Philadelphia rapper Meek Mill, Jay has decided to jump up on the soap box once again, penning a powerful op-ed in the New York Times defending Meek, while also criticizing the system that has him locked up.
Jay opens his piece explaining how Meek was recently sentenced to two to four years in prison for violating his probation. "On the surface, this may look like the story of yet another criminal rapper who didn't smarten up and is back where he started," he notes. "But consider this: Meek was around 19 when he was convicted on charges relating to drug and gun possession, and he served an eight-month sentence. Now he's 30, so he has been on probation for basically his entire adult life. For about a decade, he's been stalked by a system that considers the slightest infraction a justification for locking him back inside."
He goes on throughout his op-ed pointing out the ways in which the criminal justice system is stacked against minorities, before coming to his central point. "It's time we highlight the random ways people trapped in the criminal justice system are punished every day," Jay wrote. "The system treats them as a danger to society, consistently monitors and follows them for any minor infraction — with the goal of putting them back in prison." Adding, "Probation is a trap and we must fight for Meek and everyone else unjustly sent to prison."
You can check out Jay's entire piece over at the New York Times.