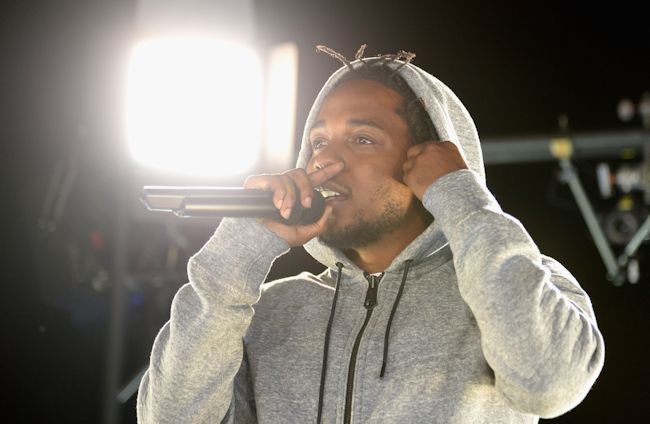 Who needs a Grammy when you've got a Pulitzer? That's certainly how Kendrick Lamar has to be feeling right about now. In a year in which he was snubbed once again by the Grammy's in the Album Of The Year category, today it was revealed that K. Dot has become the first rap artist ever to win a Pulitzer Prize in music for his most recent album DAMN.
Even more impressive, DAMN is the first album in Pulitzer history to take home the prize that wasn't a piece of classical music or jazz. According to the Associated Press, "The Pulitzer board on Monday called the album a work that captures the complexity of African-American life."
Kendrick has already racked up a whole trophy room's worth of achievements throughout his relatively brief career, despite the fact that he's been overlooked by some of the most esteemed award-bestowing organizations on the planet. The Grammy's have repeatedly taken heat for the ways in which they've overlooked K Dot through the years, first by giving Macklemore the top rap prize over his album Good Kid, M.A.A.D. City a few years back, and then again in 2018 by bestowing the top honors of the night to Bruno Mars' 24K Magic. With the Pulitzer win, Lamar has the best argument yet for the increased irrelevance of that particular organization.