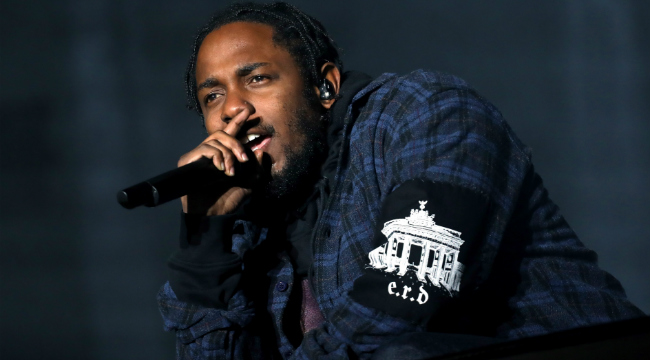 After a large and vocal outcry against R&B superstar R Kelly caught fire on social media, with the goal of wiping his music off of some of the biggest streaming services on the planet, Spotify decided to enact a new hateful conduct policy, that took Kelly's music off some of their most popular playlists, but also a collection of other artists that have been accused of sexual and assault crimes. This included Florida rapper XXXTentacion, who is facing a boatload of different charges, including false imprisonment, witness tampering, and aggravated battery of his then-pregnant girlfriend.
Despite the heinous nature of the allegations leveled at XXXTentacion, one of the biggest and most celebrated rappers around, Kendrick Lamar, decided to personally intervene on his behalf. According to a report from The Guardian, Lamar's representatives called Spotify CEO Daniel Ek as well as the head of artist relations Troy Carter to express their frustration with the policy they had recently enacted and threatened to pull Lamar's music from their service unless something was done about it.
The move reflected the opinion of the head of Lamar's label TDE, Punch, who after finding out about the policy took to Twitter and wrote, "Whoa. Are they censoring the music? That's dangerous."
Kendrick had already publicly boosted XXXTentacion last year, right around the time the Florida rapper's last album dropped, sharing a link to it and imploring his followers to check it out.
In the meantime, Spotify has caved to the pressure surrounding its policy and according to a report from Billboard, plan on re-instating his music at some point in the near-future.