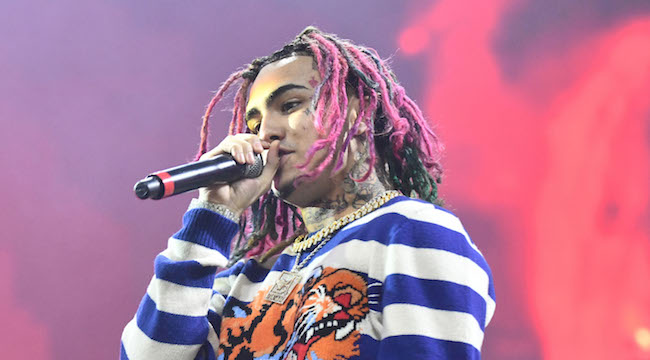 Lil Pump's "Gucci Gang" is just a hair over two minutes long, but that didn't stop it from absolutely blowing up: It peaked at No. 3 on the Billboard Hot 100, became a bona fide meme, and got the attention of Saturday Night Live and inspired the "Tucci Gang" sketch, which is of course about actor Stanley Tucci. It did all of this with just 124 seconds of material, with most of that time devoted to Lil Pump repeating the song's title, but what would happen if the tune was really fleshed out?
We're about to find out: The song just got a huge remix that inflates the song's length from two minutes up to eight, and reaches peak Gucci thanks to a feature from Gucci Mane. He's not the only addition to the track: Eight minutes is a lot of time to fill, which leaves plenty of time for 21 Savage, French Montana, J Balvin, and Bad Bunny to hop on the track and provide verses of their own.
The remix hasn't been officially released on streaming or download platforms yet, but it premiered on Apple Music's OVO Sound Radio over the weekend, on the same episode that featured the premiere of N.E.R.D's "Lemon" remix with Drake. Radio rips of the song have found their way online, so listen to the "Gucci Gang" remix above.