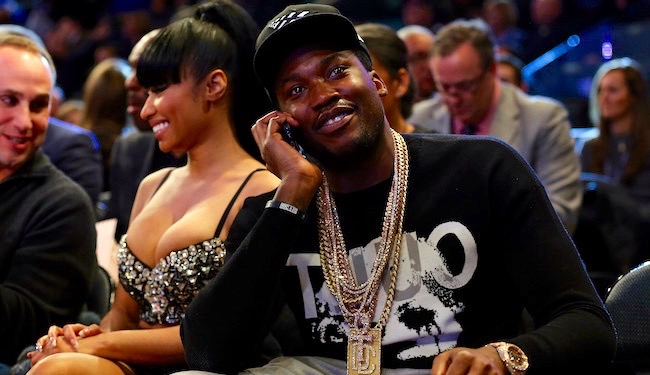 If you thought for one second that Meek Millwas going to have a rap concert in his hometown of Philadelphia and not throw a pebble or two at Nicki Minaj's throne, then you don't know Meek Mill at all.
The young bul had a stellar show at Wells Fargo Friday night and brought out damn near every rapper in the game. Rick Ross, DMX, Nipsey Hussle, Jadakiss, Tory Lanez, T.I. Yo Gotti, PNB, and YG all came out to Meek's "Meek Mill And Friends" sold-out concert. The Dreamchaser brought the house down with many performances that I'm trying really hard not to say was "litty" but dammit it was a litty. Hell, it was a movie.
However, in between songs, Meek confirmed that he was a single man, telling his adoring fans, "I'm back on my own again. F*ck these b*tches." And that sounds about right. I don't mean to speculate, but everyone knows whenever a dude says "f*ck these b*tches" after a recent break-up, he's hurt. He's hurt bad. Like, Lenny Williams hurt. But hey, at least Meek has his Wraith and his Audemars. So he's got that going for him. That's good, I guess.