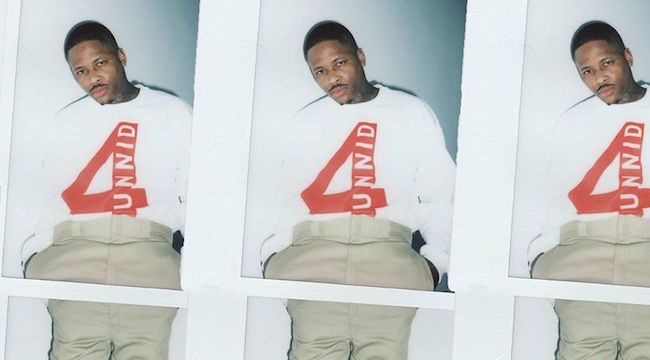 As morbid as it seems, art informed by tragedy tends to be the most impactful and longest-lasting. Compton rapper YG has been an imperfect example of this principle because on each of his albums it seems as though he resists leaning into the darkness that has permeated his existence — at least, not all the way.
His debut album, My Krazy Life, details an eventful day in the life in his inner-city hometown, culminating with a call from a jail cell. The next, Still Brazy, contemplates the lingering trauma and paranoia of days like the one from its predecessor while endeavoring to add political and social context, and it too is a cult classic among fans of the form.
It seems, though, that the further YG distances himself from the harrowing circumstances of his upbringing, the more lightweight and insubstantial his music becomes. That was the case on his last album, Stay Dangerous — which still had its moments and was an enjoyable listen just the same — and is also true of his latest, 4Real 4Real, which tries to split the difference between thoughtful and lighthearted, capping an album full of floor-stomping party anthems with a sentimental dedication to the late Nipsey Hussle.
From its first track, 4Real 4Real strikes a more celebratory tone than any of its predecessors, with "Hard Bottoms & White Socks" opening with a cheering crowd and containing more boastful rhymes than anything YG has spit before. It makes sense; ahead of its release, YG said of the new album that it was the first one in his life to not be marked by some life-shaking catastrophe — although he said that in an interview predating the shock of Nipsey Hussle's shooting death.
By then, the album had already been completed. Without a specific autobiographical hardship to fall back on, YG tried something new. Where on his previous albums, he says, he freestyled about things going on in his life, here he tries his hand at more conceptual offerings. On "Keshia Had A Baby," he waxes cautionary to the plight of his titular gold digger, flipping the concept of Tupac's seminal classic "Brenda's Got A Baby" into something much more cynical.
Meanwhile, "Heart 2 Heart" imitates a conversation between YG and a stubborn friend who refuses to leave the streets alone: "Chill before you rob something," he advises, while guest rapper Meek Mill admonishes fake friends who tweet "free" the locked-up homie, but won't put money on his books. Throughout the album, YG sticks to the production formula that has made him so successful: skeletal, '90s-influenced, LA bounce, replete with the spare keys and hand claps that buoyed his earlier releases — and the West Coast classics that inspired him.
That isn't to say that his lyrical growth isn't accompanied by corresponding experimentation on the musical end. "Go Loko," the album's big, hit single, borrows mariachi band sounds to match its Spanglish lyrics, while "I Was On The Block" is an atypical Mustard production that mimics the beat-making style of its Chicago-bred guest rapper Valee (both are shown up by the song's closer Boogie). The most resonant track is "Do Not Disturb," both because it so effectively captures the jitterbug chemistry between YG and Kamaiyah, and because it's the song that sounds most like YG in his element — not trying to impress or invoke deep thought, but fully committed to the turn-up.
The last three tracks are where the muddled messaging born of the month-long delay between the album's original release date and its eventual one really shows. On "Her Story," YG completely cedes the floor to Instagram model-turned-aspiring rapper Day Sulan, who actually evokes the heartache and trauma that would normally have propelled one of YG's previous projects, but feels out-of-place on the heels of "Do Yo Dance." It's also clear that this is one of her first outings as a rapper.
Then, the album closes with an excerpt of YG's eulogy from Nipsey Hussle's widely-attended, Staples Center memorial service. It's a downer of an ending to an album that was clearly meant to be freer, a transition toward a more conceptual, less freighted YG. He added the dedication at the last minute, to ensure a portion of his album sales would go to his friend's estate, and it feels like the most heartfelt moment on the project even though it's not even a song. The DaBaby-featuring "Stop Snitchin" remix feels almost tacked-on, like YG didn't want to leave fans on such a sad note, but maybe he should have.
The bleary-eyed moment of clarity might have been accidentally metaphorical, but it does speak to the fact that YG has survived a lot of heartache and tribulation to get to where he is today. As much as a more upbeat album was destined to take some criticism for feeling less substantial in comparison to his darker works, the dedication serves as a reminder — he's earned the chance to party if as much to momentarily forget his past as celebration of his current success. Hopefully, he also finds something to look forward to; as Nipsey always said: "The marathon continues."
4Real 4Real is out now via Def Jam Recordings. Get it here.