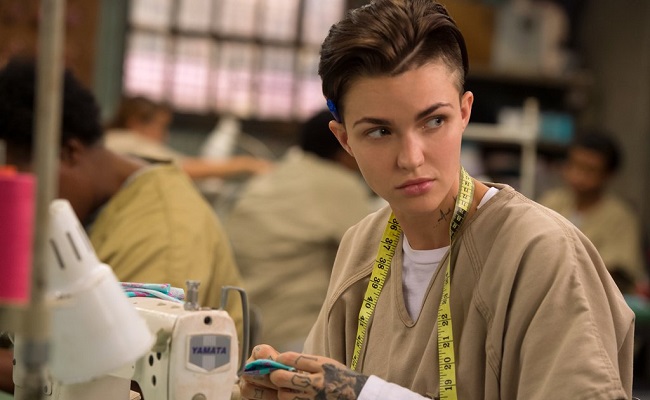 Orange Is the New Black alum Ruby Rose, who has recently made a name for herself on the big screen with roles in John Wick: Chapter 2 and the upcoming Jason-Statham-fights-a-giant-shark thriller The Meg, has a new television gig. According to Variety, the actress will play the titular hero in The CW's Batwoman, the latest addition to the network's growing pantheon of "Arrowverse" shows. Aside from Arrow, which started it all back in 2012, DC Comics' television universe includes The Flash, Supergirl and Legends of Tomorrow. Following an upcoming crossover, Rose's Batwoman will join their ranks.
Per Variety's report, Rose's version of the character, Kate Kane, will first appear in The CW's annual crossover between all of its Arrowverse shows. If all goes well and the network orders Batwoman to series, the show will follow Kane's story in Gotham City:
Armed with a passion for social justice and a flair for speaking her mind, she soars onto the streets of Gotham as Batwoman, an out lesbian and highly trained street fighter primed to snuff out the failing city's criminal resurgence. But don't call her a hero yet. In a city desperate for a savior, Kate must overcome her own demons before embracing the call to be Gotham's symbol of hope.
Rose teased the news early Monday morning on Twitter, saying, "Today was a really really good day… tomorrow is going to be even better." Following the premiere of The Meg, she added a couple more tweets apologizing for her absence from following the screening.
(Via Variety)