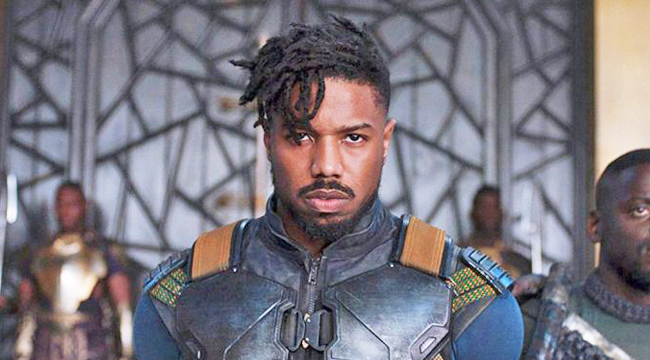 Ryan Coogler has only directed three feature-length films — Fruitvale Station, Creed, and Black Panther — all of which are a) very good, and b) star Michael B. Jordan. He'll work with the Friday Night Lights actor again in Wrong Answer, which focuses on the 2006 standardized test cheating scandal at Atlanta public schools, before returning to Wakanda for a Black Panther sequel.
According to The Hollywood Reporter, Coogler "quietly closed a deal to write and direct" Black Panther 2, and while the agreement was expected, because obviously Marvel wants more (possibly Oscar-nominated) Black Panther movies, "the timing was always unclear." Still, Coogler's involvement wasn't a given: he's only listed as an executive producer on Creed II (Steven Caple Jr. is doing the sequel) and he and his team "took its time in making a deal."
Most of the cast is expected to return, including Chadwick Boseman as T'Challa (who was "snapped" by Thanos in Avengers: Infinity War) and breakout Letitia Wright as Shuri (who survived). But what about Coogler's good-luck charm?
Michael B. Jordan's Killmonger was, well, killed in Black Panther, and unlike most of the heroes in Infinity War, he's expected to stay dead. That being said, the actor would happily return, should he be presented with the possibility.
"If there was ever an opportunity for me to come back and like join this universe and work with like Joe Russo, Kevin Feige, Victoria [Alonso], and everyone over there at Marvel, re-team with Ryan [Coogler] you know, of course I would," he said. We'll have to until late 2019 or early 2020, when production on Black Panther 2 is expected to begin, to find out where Wallace is.
(Via The Hollywood Reporter)