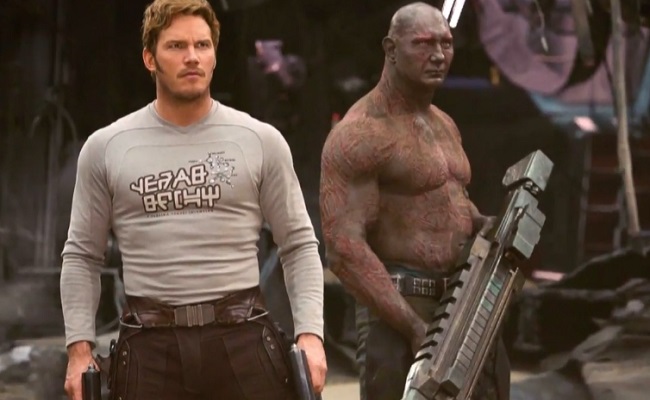 The Marvel Cinematic Universe isn't immune to recastings. There are two Hulks (Edward Norton then; Mark Ruffalo now), two War Machines (Terrence Howard; Don Cheadle), two Thanos' (Damion Poitier; Josh Brolin). But what Dave Bautista recently suggested is different than, say, Ross Marquand replacing Hugo Weaving as Red Skull. The outspoken Guardians of the Galaxy star, who called working for Disney "pretty nauseating" and is threatening to quit the franchise in the wake of director James Gunn's exit, is interested in a Guardians spinoff movie centered around Drax the Destroyer, even if he's not in it.
"I think it's a beautiful story and I think it's been lost and overlooked a little bit. It's a beautiful and heartbreaking emotional thing to know where that love for his family and that heartbreak over his family being lost and murdered, where it comes from I think," the wrestler-turned-actor told MTV International about Drax's backstory. "I really pushed and fought for the Drax standalone film, but I don't think it's ever going to happen." If Disney does want Drax: A Guardians of the Galaxy Story without Bautista (who isn't sure if he "want[s] to work for Disney," anyway), the Blade Runner 2049 star gave his blessing for a recasting.
"I really wish they would because I think there's a story to be told there," he said, "and I think the fans would really love to see that story, even if it's not me portraying Drax, I just think it is an interesting story to tell." A buddy comedy starring Drax (why are his huge turds so famous?!?) and Mantis would probably the lowest-grossing movie in the MCU, but also my favorite.
(Via The Hollywood Reporter)