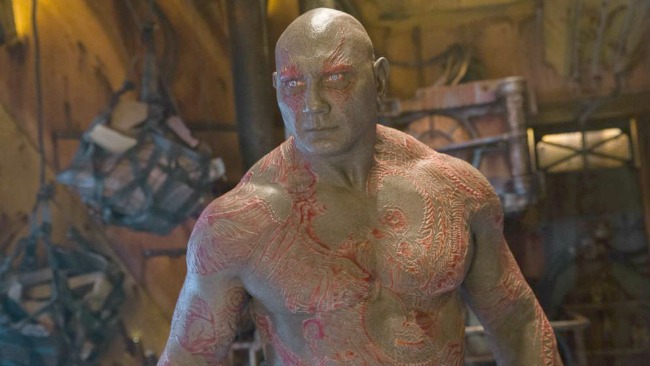 James Gunn's firing from the Guardians of the Galaxy after the exposure of old tweets has caused a sharp divide among Marvel fans, and many actors from the franchise have stepped forward to defend the director. While the entire cast issued a statement of support, some have also addressed the controversy individually.
Most recently, Guardians of the Galaxy Vol. 2 villain Kurt Russell said in an interview with Variety that "we're getting a little too sensitive on maybe some of the wrong people," and Dave Bautista once again took to Twitter to express his displeasure over Gunn's firing. Bautista has been particularly vocal in his support of Gunn, and he his latest tweet is particularly hard on Disney's decision.
I will do what Im legally obligated to do but @Guardians without @JamesGunn is not what I signed up for. GOTG w/o @JamesGunn just isn't GOTG. Its also pretty nauseating to work for someone who'd empower a smear campaign by fascists #cybernazis . That's just how I feel.
While there were rumors that Disney was considering sitting down with Gunn to discuss his rehiring, those plans have since died down. Production of Guardians of the Galaxy Vol. 3 is planned for 2019 for a 2020 release, and there will likely be no news of a directorial replacement for some time.
(Via Twitter)