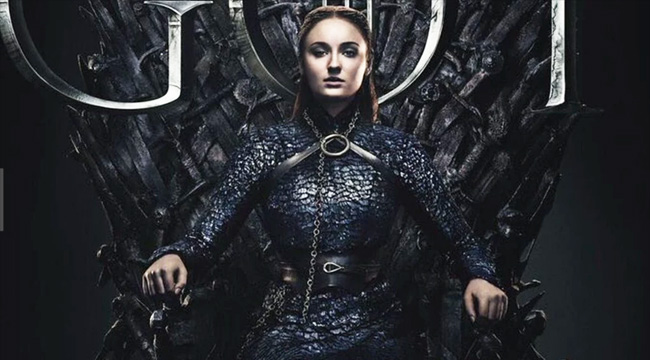 The eighth Game of Thrones season will arrive on April 15, and HBO's pulling out all the stops. Let's get real, though. The premium cable channel could probably do nothing else for promotion, and the viewing numbers wouldn't suffer, but they're not taking this final lap in a subdued manner. Recently revealed character posters are teasing the hell out of who could end up sitting on the Iron Throne, including one monstrous twist of a possibility. Oh, and HBO has tossed some actual Iron Thrones around the world — six of them — and so far, five have been discovered.
Yes, this is officially a global scavenger hunt. HBO has been dropping clues at a special For The Throne website, and according to the Star Calgary, one of the thrones was discovered by a retired couple (Kevin and Birgit Sharman) in Tumbler Ridge, British Columbia.
Another throne surfaced in Gloucestershire, U.K. in the Forest of the Dean, per the Radio Times, by Alex Bowring and Tom Maullin-Sapey. The precise location of the throne happened to land in Puzzlewood, which holds special significance, given that it's said to be J.R.R. Tolkein's inspiration for Middle-earth, the fictional setting for his epic literary works. Sky Atlantic tweeted out some photos.
Here's a look at three more thrones, including locations in Brazil and Spain.

One throne remains to be found, and HBO is leaving hints on Twitter. It doesn't exactly look like it's in a hot vacation spot, but may the most devoted fan win some photos with this beast.