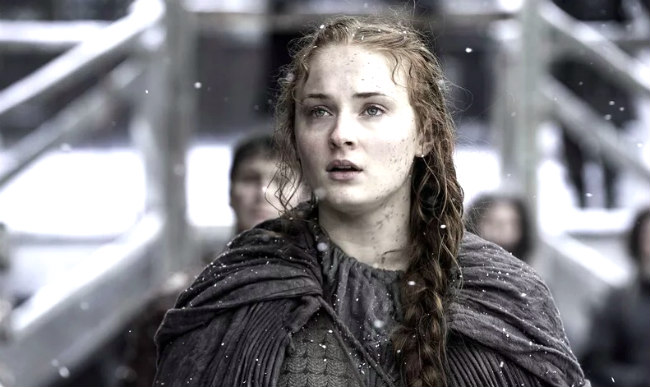 The Game of Thrones cast is being refreshingly honest about the series finale. There's very little "it's the greatest thing ever and everyone is going to love it" (sorry, Jason Momoa). Rather, they're aware that finales have a tendency to divide audiences — think: Seinfeld, The Sopranos, Breaking Bad (basically every finale except Justified and Friday Night Lights, which everyone can agree are both perfect). Kit Harington said "not everyone's gonna be happy" with the final episode, Iain Glen warned viewers that it "won't please everyone," and now Sophie Turner is tampering the sky-high (Eyrie-high?) expectations.
"A lot of tears," the X-Men: Dark Phoenix actress said about the Thrones ending. "I think, you know, as an actor it was really satisfying — I think for everyone, everyone's storylines — to be able to act out the way that it all ends. It was really satisfying for us. Who knows if it will be satisfying for the fans. I think a lot of fans will be disappointed and a lot of fans will be over the moon, I think. I think it will be really interesting to see people's reactions. But for me reading the script, it was just like heartbreaking to read at the very final page of the script it just says, 'End of Game of Thrones'. That was really emotional."
Turner added that Sansa "kind of takes ownership over who she is and what she stands for. Over the course of the series, she's been completely unaware of what she wants, where she wants to be, who she really is, and at the end of this season, I feel she is the most self-assured character in the show." Her comments make it sound like Sansa doesn't die (so much for THAT theory), which, considering the Starks' history with not staying alive, is an impressive feat.
As for her "most self-assured character" claim: Euron might have something to say about that.
(Via IGN)