If you haven't seen Avengers: Infinity War, you're a little late to the party, but… SPOILERS.
Despite the fact that Peter Parker doesn't quite make it all the way to the end of Avengers: Infinity War, actor Tom Holland is still very much a part of the Marvel Cinematic Universe. After all, he's currently filming the Spider-Man: Homecoming sequel, Spider-Man: Far From Home, in London. What's more, the film's villain has all but been revealed to be Mysterio, and it looks like Jake Gyllenhaal will be playing the special effects wizard-turned-baddie. Then on Monday, it was revealed that another newcomer would be joining the cast.
According to The Hollywood Reporter, J.B. Smoove has joined the production in an unspecified role. The outlet noted, "It is currently unclear what role Smoove will be playing in the superhero follow-up. Sony declined to comment on the casting." However, Deadline reports that the Curb Your Enthusiasm star's part "is a lead in the ensemble." Whoever Smoove plays, the character is obviously going to be based on one of the thousands of stock characters Marvel has license to lift from its comics reservoir, or one entirely made up for the film. It's not going to be yet another of Smoove's Leon Black from Curb.
But what if Kevin Feige was a huge Larry David fan? And what if, just what if, a little bit of Leon were to slip in to Far From Home? Who knows? Maybe Peter will need a pep talk at some point…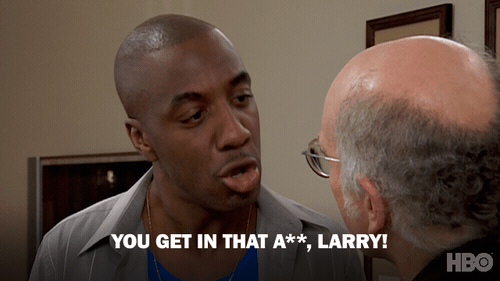 Spider-Man: Far From Home swings into theaters July 5th, 2019. Aside from Holland, Michael Keaton, Zendaya and Marisa Tomei are all expected to reprise their Homecoming roles as Adrian Toomes, Michelle Jones and May Parker, respectively.
(Via The Hollywood Reporter)