In the most recent episode of The Walking Dead, Rick Grimes was thrown off a horse onto a pile of concrete, and rebar punctured him through the stomach while walkers begin to surround him. It was a nice callback to the pilot of the AMC zombie series, where he escaped certain-death in downtown Atlanta. We'll find out whether Rick can recapture his early season magic this Sunday in "What Comes After," Andrew Lincoln's final Walking Dead episode. (He's leaving the show to spend more time with his family back in the U.K.) Maybe he won't, as teased in the new opening credits! Maybe he'll die another way! Maybe he'll survive and finally bounce from Alexandria! Anything is possible.
Let's search photos from the episode for clues.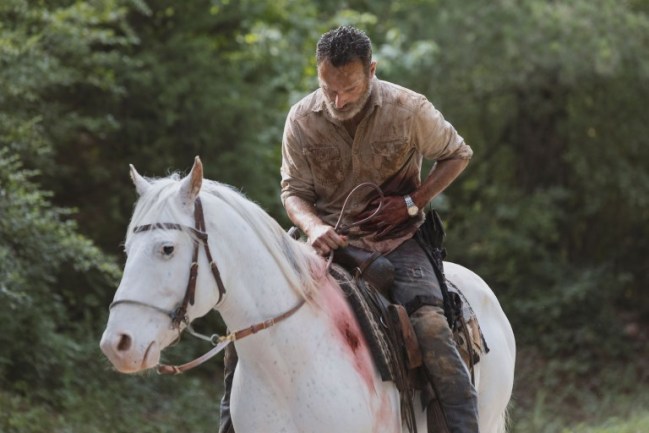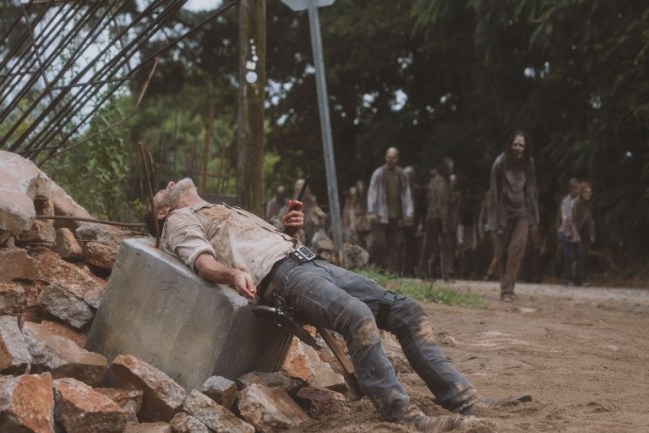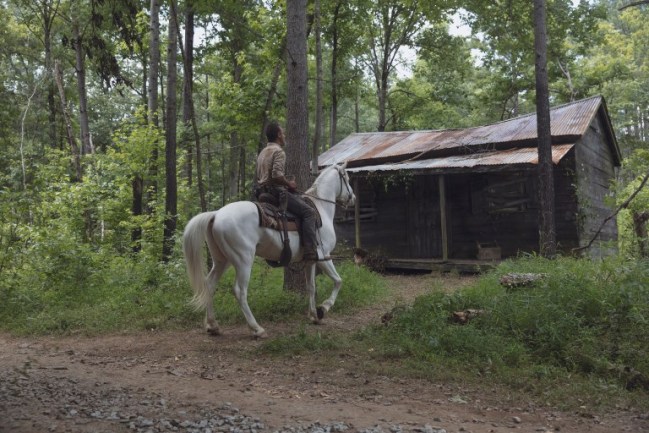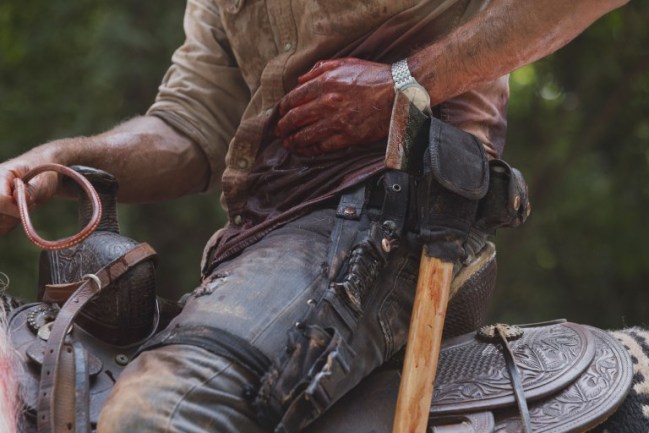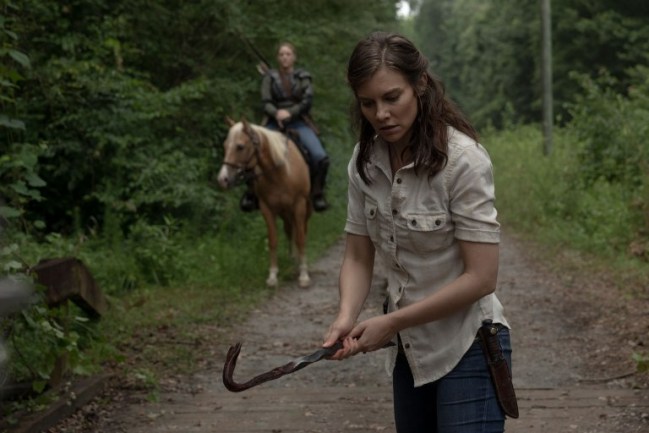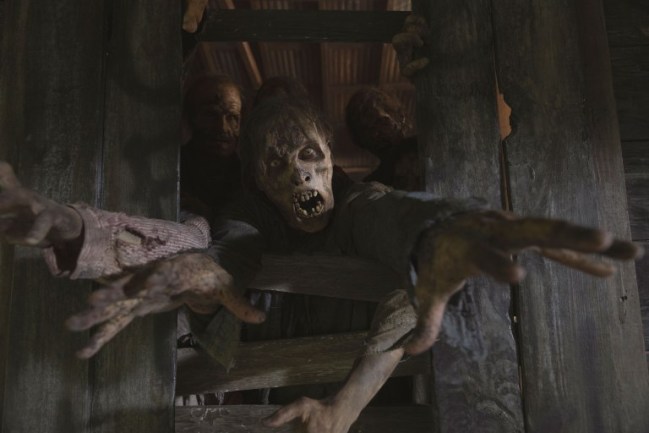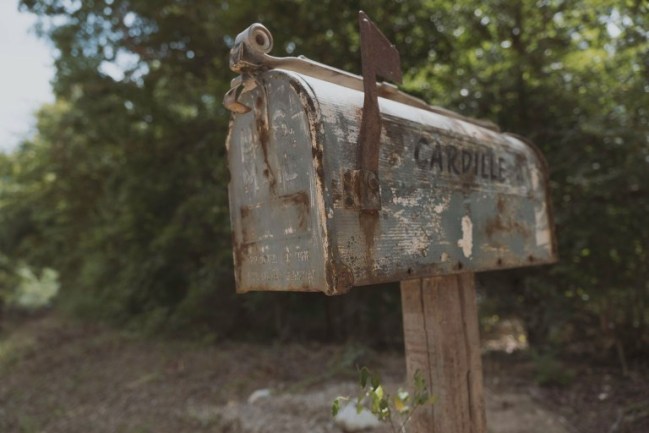 This is one chainsaw arm away from turning into an Evil Dead movie (or maybe the Cabin in the Woods sequel that's otherwise never going to happen). The official plot description for Sunday's episode reads, "Rick is forced to face the past as he struggles to maintain the safety of the communities and protect the future he and Carl envisioned," which seems to suggest that Rick will hallucinate characters who have passed away on the show, including Shane and Hershel (and maybe wife Lori and son Carl?), before dying himself.
Tune in this Sunday.