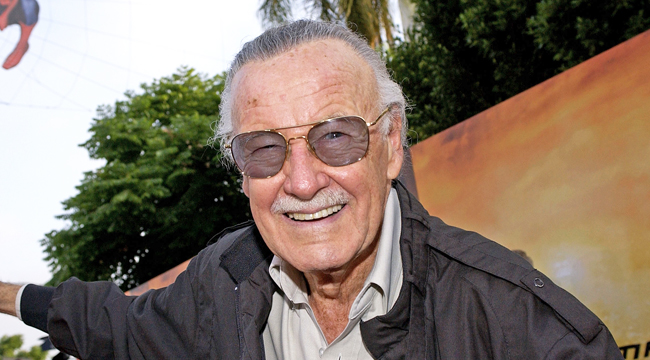 Last November, Marvel Comics legend Stan lee passed away at age 95, and this week, Marvel Studios chief Kevin Feige confirmed (while answering fan questions on Reddit) that Lee didn't live long enough to watch Avengers: Endgame. That's a sobering realization not only because Lee had a stellar cameo but because this film was the culmination of much of his life's work. However and in other sad news, internet sensation Grumpy Cat passed away on Tuesday, and fans are now remembering that these two icons once met and exchanged frowny faces. Lee even tweeted about the 2015 encounter.
Lee tweeted the photo to commemorate the formerly known Stan Lee Comikaze gathering, and he also tagged Hot Topic in the tweet. Appropriately on Thursday morning, Hot Topic said goodbye to the cat who was formally named Tardar Sauce.
Back to the specific topic at hand, though. This photo of Lee and Grumpy Cat frequently surfaced on Reddit forums and, sure enough, the subject popped up in discussion following news of the kitty's demise. And it's no wonder, for when these two initially posed together, people loved the display.
RIP to two legends, indeed. May they be grumpy together forever.