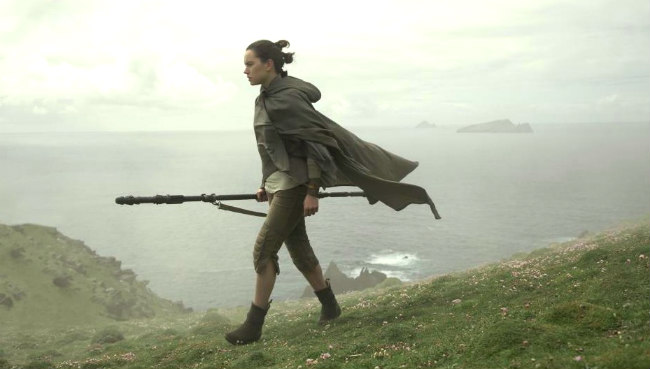 There were rumors that the title for Star Wars: Episode IX was going to be unveiled last week after Anthony Daniels (C-3PO) tweeted, "I am receiving images of something amazing coming towards us – travelling over decades through space and time – reaching out to all humans on this planet with its message. What could it be? Should I be afraid? Should you? Stay tuned." Fans have stayed tuned, and after more cryptic tweets, the best guess is that Daniels is teasing his trip to Star Wars Celebration (April 11-15 in Chicago), which is where the title and maybe a trailer will hopefully (finally) be revealed.
The Episode IX title is one of pop culture's most closely-guarded secrets — in fact, according to Dominic Monaghan, there's only one person who knows it. During a Q&A session on Instagram, the Lost star (who has an undisclosed role in Episode IX) was asked to "pretty please" divulge the film's title. "Only [J.J. Abrams] knows," Monaghan replied. "It's good to have secrets on Star Wars."
If only Abrams was friends with Sophie Turner. Then he'd know the Episode IX title and how Game of Thrones ends. Disney's silence about Star Wars hasn't stopped fans from predicting what the movie will be called. The current top-guesses are A Spark of Hope (yeesh), The Last Hope (not bad), and Balance of the Force (the best yet). I'm still rooting for Watto's Revenge, but that's just me.
Mark Hamill's suggestion would work, too.
Star Wars: Episode IX opens on December 20.
(Via Comic Book)