What made the 2010s so interesting is that a lot of the indie bands who dominated the discussion around the genre in in the 2000s were, for the most part, out of the picture. The White Stripes called it quits in 2011; Vampire Weekend spent more than half the decade in creative purgatory; LCD Soundsystem were on hiatus for a good part of it, too. This created some room for other acts to filter into the cultural conscience and lay their claim as vital parts of the puzzle.
To that end, the most impressive releases of 2010s came from across the ever-increasing spectrum of the indie world, from the dirty blues of The Black Keys, to season-driven contemplative genius of Bon Iver, to the devastating punk rock of The Wonder Years and The Hotelier. As we look back at the decade in the rear-view, let's take a look at all the best indie releases.
Note: These are albums that missed the cut on our general Best Albums Of The 2010s list, which you can find here. If you don't see your fave, it might be on the general list.
30. The Black Keys — Brothers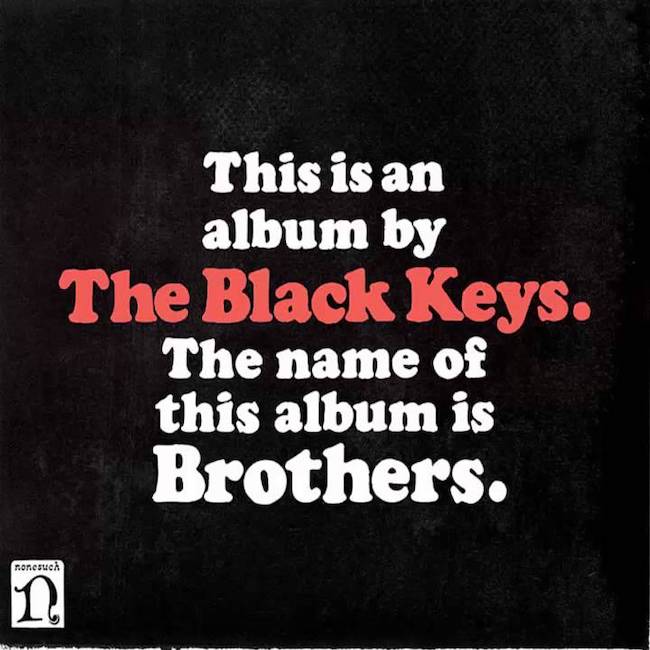 The album that turned The Black Keys into arena and festival headliners, Brothers features some of the duo's biggest hits to date, including "Tighten Up" and "Howlin' For You." It's a stomping onslaught of bluesy garage rock that the world was begging for at the top of the 2010s, taking up the mantle left behind by The White Stripes.–Zac Gelfand
29. Allo Darlin' — Europe
Allo Darlin' was never a household name, but their first couple albums presented a thrilling vision indebted to the C-86 sound, by way of R.E.M., that still holds up perfectly. On Europe, the idea of struggling in music and in love is juxtaposed by the European financial crisis, resulting in the definitive underrated album of the decade.–Philip Cosores
28. The Hotelier — Home, Like Noplace Is There
The sophomore album from The Hotelier exploded onto the "emo revival" scene in 2014. The record quickly engaged new fans with its ultra-confessional lyrics and relatable, at times discomforting, stories of overwhelming grief, like when frontperson Christian Holden sings, "I called in sick from your funeral / The sight of your body made me feel uncomfortable." It's heavy stuff, but also managed to make a whole generation of punk kids feel a little less alone.–Z.G.
27. ANOHNI — Hopelessness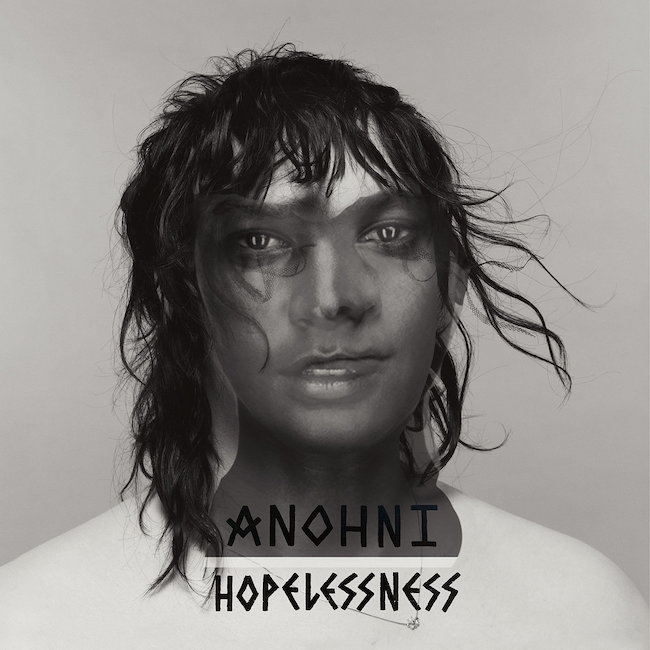 Anohni is a prolific collaborator who manages a few splashes bigger than others. Following a decade with two landmark creations — her lush album as Antony And The Johnsons, I Am A Bird Now, and her disco-fueled collaboration with Hercules And Love Affair — she drone-bombed the music world with the politically-charged opus Hopelessness in 2016. With production from Hudson Mohawke and Oneohtrix Point Never, Anohni pulls no punches as she sings of fish boiling in the sea, giving voice to a planet on the verge of destruction.–P.C.
26. Titus Andronicus — The Monitor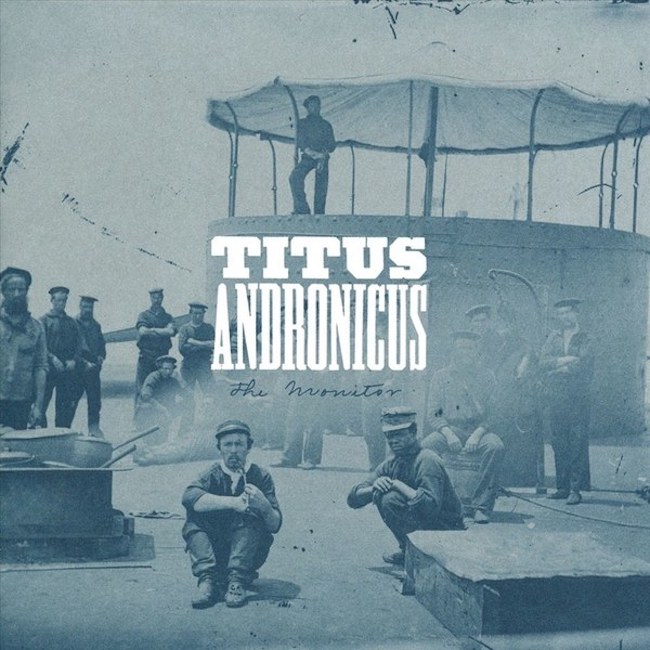 The next time you hear a feisty young punk band attempt to pack a million and one ideas, riffs, lyrics, band members, and everything else in the kitchen sink into one song, think of The Monitor. While Titus Andronicus has never been a mainstream band, any lover of heartfelt, big-ideas rock has a special place in their heart for this concept record about the Civil War and being a loser in the middle of New Jersey.–Steven Hyden
25. Angel Olsen — All Mirrors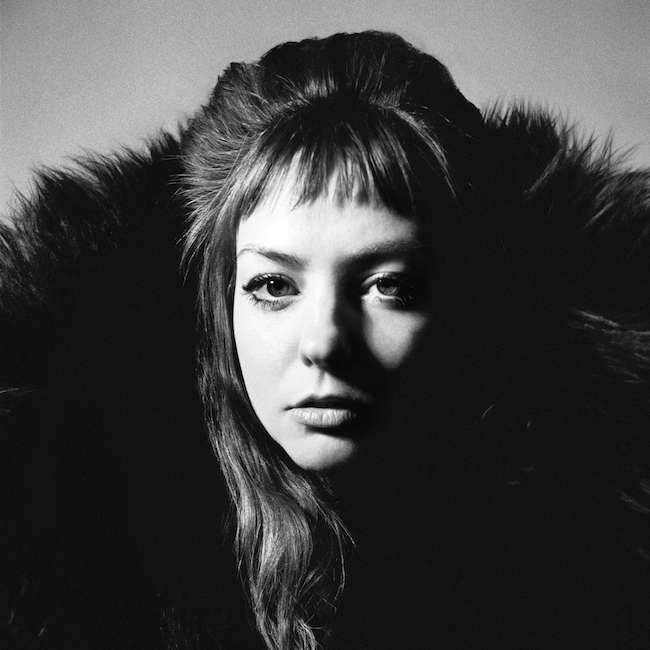 Angel Olsen can excel in both the intimate and the expansive, so it's appropriate that her great new album manages to be both. A little more focused than My Woman and a lot more sonically adventurous than her early work, All Mirrors arrived to paint Olsen as an artist that's impossible to pin down, whose best work might still be in front of her.–P.C.
24. Youth Lagoon — The Year of Hibernation
Emerging out of a home studio in Idaho, The Year of Hibernation is a rare work whose small scale elevates the collection to greater heights. You don't need to know the story of a college student facing his own mental health demons while recording to appreciate how fully-formed the songs appear. Songwriter Trevor Powers never quite recaptured the magic of this first album, but his little songs felt like they could move mountains for a brief moment in 2011.–P.C.
23. Sleater-Kinney — No Cities to Love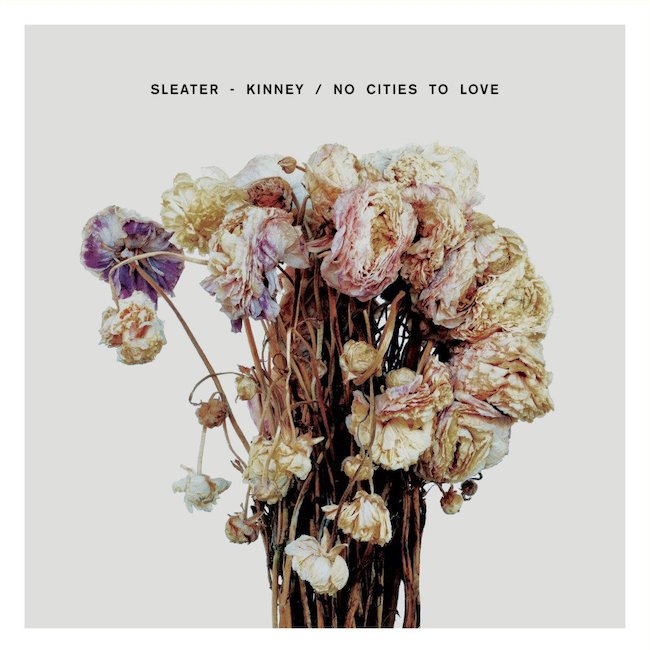 What started with a mysterious 7-inch sent with a retrospective box set ended with a full-length comeback album from one of the most ferocious bands of the indie-punk scene. But while many bands might phone it in for an easy cash grab, Sleater-Kinney returned in bigger and better shape than ever. No Cities To Love features some of the catchiest songs in the band's catalogue, while also showcasing their unique and powerful musical prowess throughout.– Z.G.
22. The Wonder Years — The Greatest Generation
While the first few Wonder Years LPs looked inward to deal with anxiety and depression, the fourth studio effort from the Philadelphia pop-punk legends shifts the focus outward a bit, examining one's role within a family lineage and how they can live up to the people that set the stage for them. It also features the truly galaxy-brain closing track "I Just Want To Sell Out My Funeral," which manages to incorporate the lyrical refrains from almost every track on the record into one song. Seriously.—Z.G.
21. Bon Iver — 22, A Million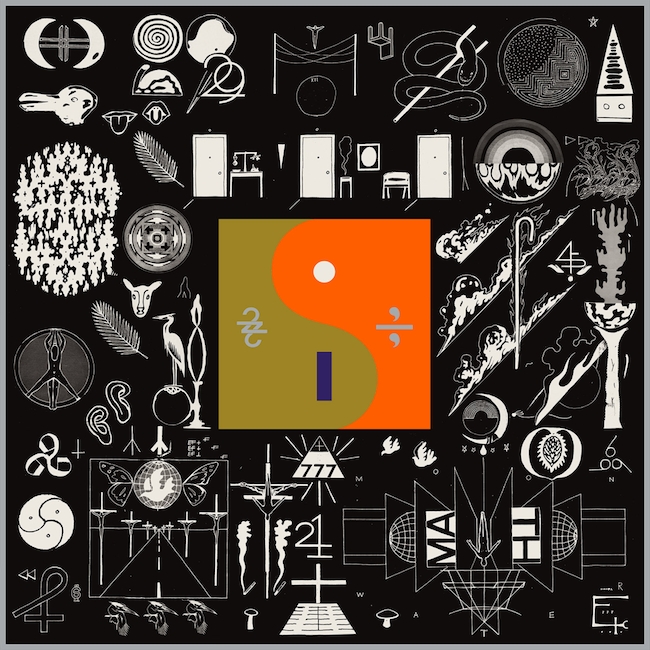 Bon Iver has an album for everyone. Whether it's campfire folk, winter trail post-rock, or collective experimentation, Justin Vernon has you covered. But for me, I'll take the glitchy gusto of 22, A Million, an album that wants to dip its feet into many of Vernon's musical wading pools without getting too wet. It's the most self-assured record in the Bon Iver catalogue, as gorgeous as it is abrasive, securing the moment when everyone realized that Bon Iver doesn't have a rule book in glorious carbonite.–P.C.
20. Kurt Vile — Wakin On A Pretty Daze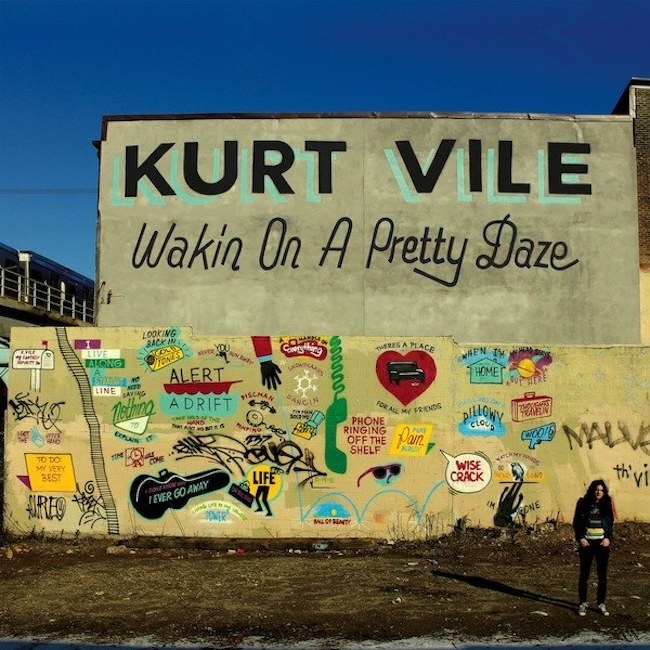 If there's a lane that was left relatively empty in the 2010s, it was guitar-hero albums. Thankfully, pride of Philly Kurt Vile stepped up big time with Wakin On A Pretty Daze, a collection of chilled-out jams in which long, languid solos complement Vile's laconic truisms about the slow embrace of adulthood.–S.H.
19. Weyes Blood — Front Row Seat to Earth
Songwriters like Natalie Mering only come along once in a blue moon. While it's easy to simply call her a millennial Joni Mitchell and leave it at that, there is a wryness and mysticism to Mering's work that catapults it even beyond that comparison, and Front Row Seat To Earth is the first album where she got the measurements exactly right.–Caitlin White
18. Mitski — Be The Cowboy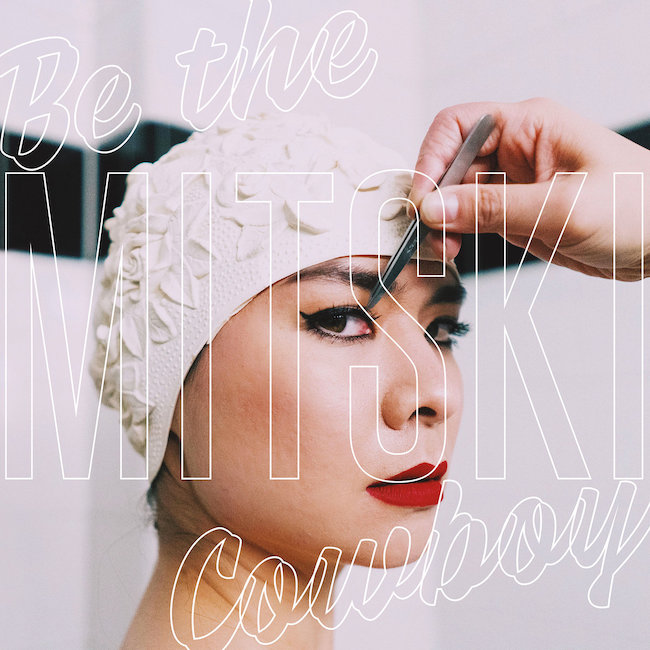 Mitski's Be The Cowboy ushered in sold-out arenas and magazine cover shoots. And the success is well deserved. Mitski calls upon the seemingly universal yet unexamined experiences of heartbreak, loneliness, and invisible insecurities of a woman of color in her late twenties, translating it into a masterful piece of art. Under sincere musings, Be The Cowboy lulls between soulful, introspective ballads and eruptions of electric guitar and crashing cymbals.–Carolyn Droke
17. Tame Impala — Lonerism
The times change, but psychedelic rock bands always seem to stay the same. Though that's not true for the decade's most popular young psych outfit, Tame Impala, which evolved from a bedroom pop act to an arena-filling rock behemoth in the 2010s. The band's leader, Kevin Parker, made his greatest breakthroughs on Lonerism, in which he melted minds while also crafting rafters-shaking bangers.–S.H.
16. Beach House — 7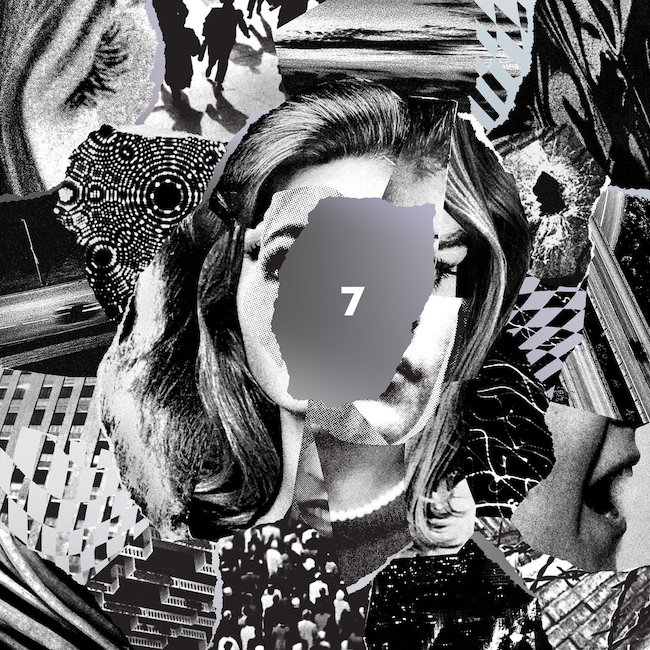 Since their debut, Beach House have proven themselves to be one of the most consistent forces in all of indie, pumping out great album after great album. They continued to do so on their latest, but it also marked a development of their sonic palette, as it features some of the most dynamic and adventurous music of their tenure thus far.–Derrick Rossignol
15. Jason Isbell & The 400 Unit — Southeastern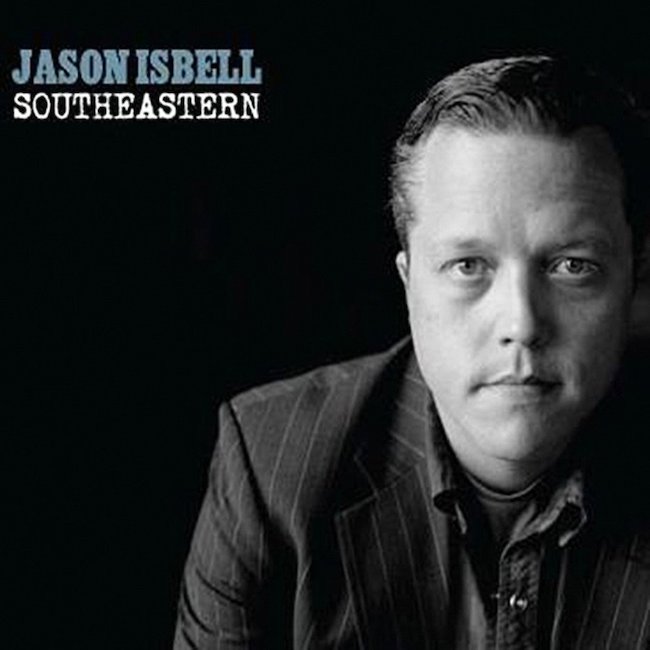 The decade's defining Americana artist was in a personal tailspin before Southeastern. While he still produced strong records, the process of becoming sober — and writing about it with great candor and emotional insight — with Southeastern put Isbell on another level. Few albums have as many tearjerking payoffs, most notably on "Elephant" and "Cover Me Up."–S.H.
14. Feist — Metals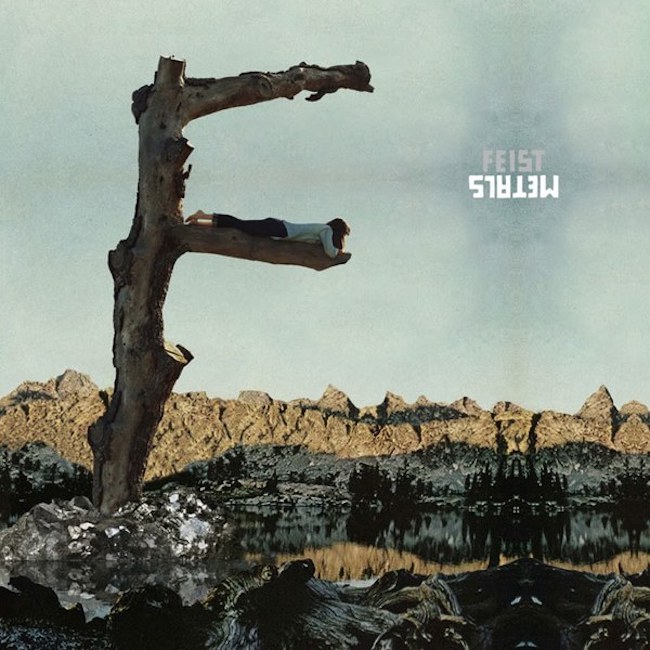 There was always going to be a gap between Feist the pop sensation and Feist the indie darling, but Metals let her audience know exactly where she stood in 2011. There was no attempt to make another push towards the ubiquity of "1234," instead crafting rich grower of a record that sounds even better now than it did on its release, with the show-stopping grandeur of "Graveyard" and smokey fragility of "The Circle Married The Line" showing capabilities much larger than iPod commercials.–P.C.
13. Big Thief — Capacity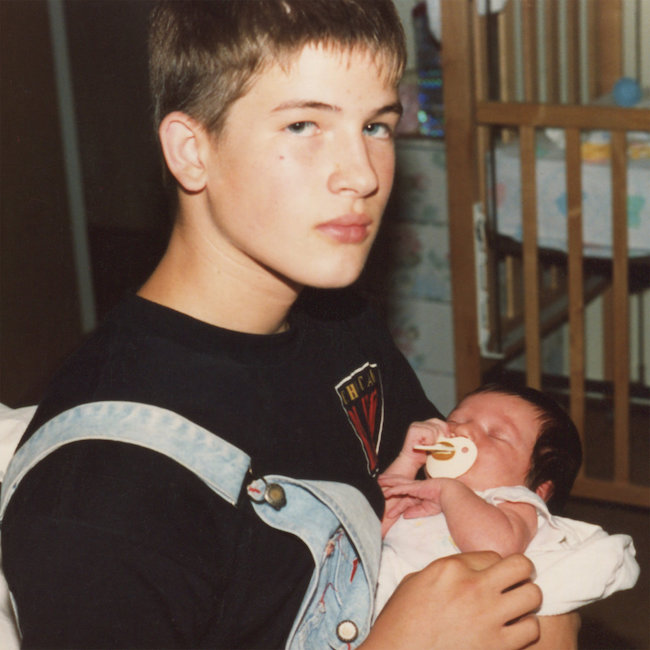 While Big Thief absolutely dominated 2019 with two LPs, their 2017 effort Capacity cannot be overlooked as one of the most beautiful of the decade. Adrianne Lenker's vocals feel like they're straight out of the classic New York folk scene, while also carving their own lane into something uniquely modern. When all is said and done, Big Thief are sure to be remembered as one of the most impressive indie acts of the era.–Z.G.
12. Japandroids — Celebration Rock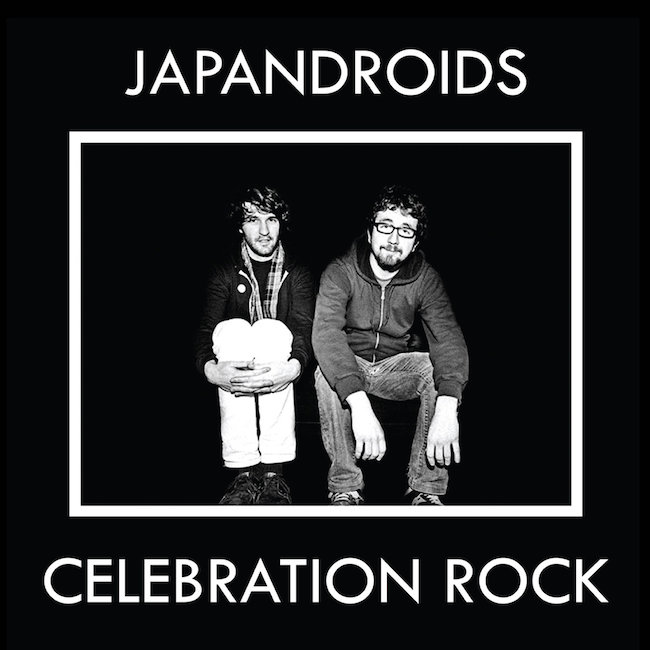 Right about when indie rock was getting a little too arty and intellectual, these screamingly earnest Canadians burst through the door like a leather-clad Kool-Aid Man to remind us about the joys of drinking, smoking, and rocking. If these guys didn't believe in the power of guitars and power chords so fervently, Celebration Rock would devolve into self-parody. Instead, it's a party you never want to leave.–S.H.
11. Father John Misty — God's Favorite Customer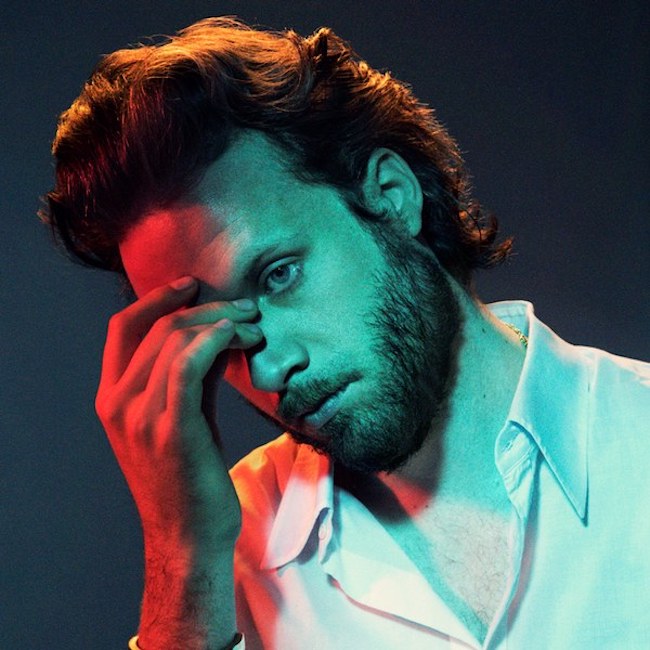 Written during a six-week period when he was living in a hotel, and estranged from his wife and muse, Emma, Father John Misty's fourth studio album is an expression of pure romantic anguish with virtually no artifice. Ditching the quips and orchestrations of previous albums, these beautiful songs are direct missives from a dark night of the soul.–S.H.
10. Alabama Shakes — Sound & Color
Whereas Alabama Shakes' debut Boys And Girls was a rather basic display of no-frills, rock-band competence, Sound + Color represented a quantum leap forward for the southern band, conjuring a mix of psychedelic hard-rock and paisley-patterned soul that sounded like OutKast covering Physical Graffiti. The result was a record that felt both reassuring and forward-thinking.–S.H.
9. Against Me! — Transgender Dysphoria Blues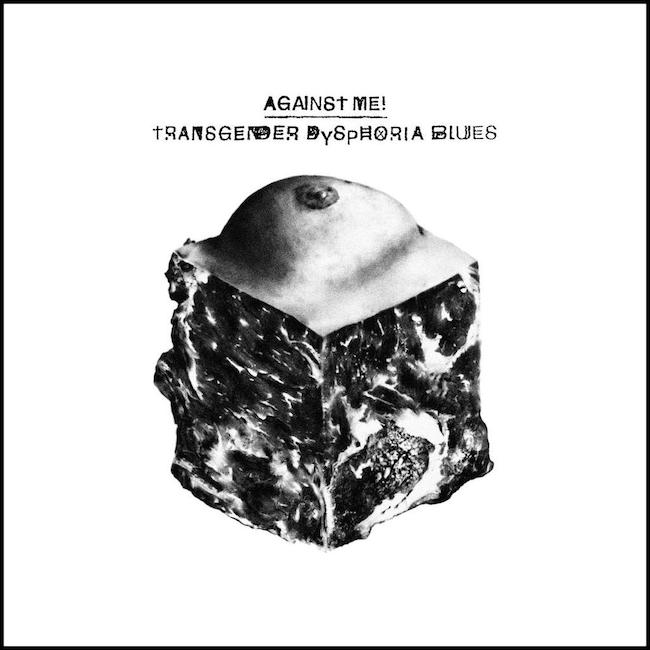 Against Me!'s sixth full-length is a document of frontperson Laura Jane Grace's struggles with gender dysphoria and the ensuing transition she began after coming out in the pages of Rolling Stone in 2012. It's wrought with lyrics that describe Grace's massive life changes, full of impressive songwriting throughout. But perhaps no line cuts harder than on the track "Paralytic States" when Grace sings, "Standing naked in front of that hotel bathroom mirror / In her dysphoria's reflection, she still saw her mother's son."—Z.G.
8. The National — Trouble Will Find Me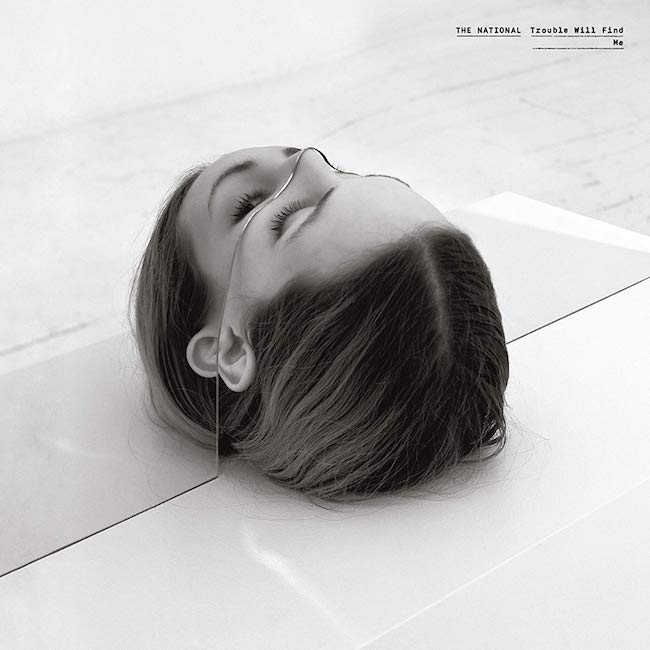 With 2010's High Violet, The National made one of their most orchestrated and labored albums, almost tearing themselves apart in the process. With Trouble Will Find Me, they committed to making some of their most stripped-down music since the mid-'00s. The result is their most consistently playable LP, a seemingly simple collection of songs that reveals new depth with each listen.–S.H.
7. Japanese Breakfast — Soft Sounds From Another Planet
Michelle Zauner is a hell of a songwriter. That's why we all weren't surprised when she announced her first book earlier this year. Soft Sounds From Another Planet is just that — otherworldly music that utilizes its expansive sound to illustrate unique landscapes. All of this is supplemented by Zauner's gorgeous and ethereal vocal, tying the songs together as something truly special.–Z.G.
6. Bon Iver — i, i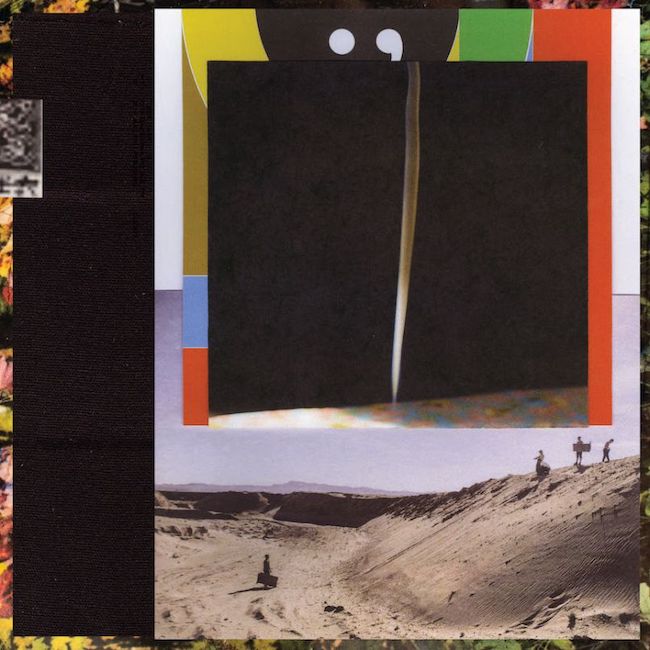 Justin Vernon wandered a lot creatively in the 2010s, whether it was with his most famous band, Bon Iver, or in a variety of side projects. With 2019's i,i however, Vernon showed that he was still capable of producing emotionally direct songs that hit with the power of folk ballads, no matter their prog-Americana trappings.–S.H.
5. Waxahatchee — Cerulean Salt
The best indie music seems to capture a specific moment, a heightened creative spark in the studio or the bedroom, and that's exactly how the breakthrough for Waxahatchee feels. The melodies are deceptively sophisticated, the lyrics vivid and evocative. The rest of the decade saw Katie Crutchfield expand her sonic capabilities and improve her fidelity, but this remains a snapshot of a perfect moment of songwriting genius.–P.C.
4. Vampire Weekend — Contra
Ask a group of music fans who the defining indie rock group of the 2000s was, and more than a few of them will say Vampire Weekend. On Contra, Ezra Koenig and company continued to develop their afro-pop-influenced indie sound, and they did so so effectively and idiosyncratically that nobody has really been able to replicate it.–D.R.
3. St. Vincent — Stange Mercy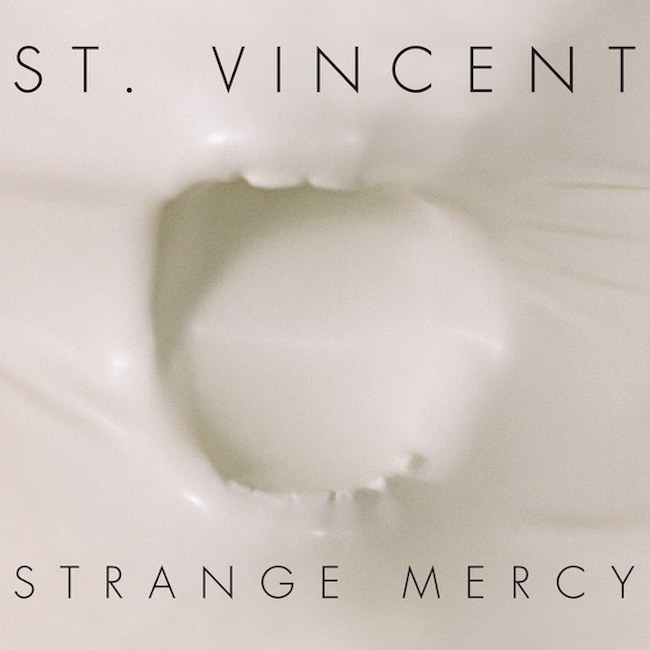 Annie Clark is one of the best at a lot of different things, and she shows much of that off on her commercial breakthrough album. Strange Mercy is full of baroque pop and experimental indie rock, the song that best represents both sides of that coin being the undeniably catchy and adventurous single, "Cruel."— D.R.
2. The War on Drugs — A Deeper Understanding
Just as Lost In The Dream built on the breakthroughs of 2011's excellent but meandering Slave Ambient, A Deeper Understanding represented a new pinnacle for Adam Granduciel's unique, modernist/traditionalist take on American rock and roll. This time, he cut down on the atmospherics and focused on the songs, buffing them into perfect and timeless statements.–S.H.
1. Phoebe Bridgers — Stranger In The Alps
In the last few years, Phoebe Bridgers has become a central figure in the indie world, thanks to both her landmark solo debut album and her contributions to the Boygenius and Better Oblivion Community Center projects. There might not be a better songwriter to emerge this decade, a master of turning the specific into often touching and resonant universals. Through Bridgers eyes, the listener doesn't just see the artist's point of view, but gains an empathetic and insightful vision of everything from death to love. This is music that isn't just sweet to the ear. It's endlessly useful.–P.C.
Some artists covered here are Warner Music artists. Uproxx is an independent subsidiary of Warner Music Group.