On the L riding back from Riot Fest on Sunday, a self-proclaimed aging rock fan decided to pose a hypothetical to a car full of folks who did not volunteer to be spoken to in the first place.
"If I decided not to wear a mask on here, would you say something?"
"Fuck yeah, we would. You better keep it on," one passenger responded, with others deliriously nodding.
Nothing is the same in 2021, but one thing's for sure, respect is definitely punk rock. The common refrain from bands playing the 3+1 day festival – which had a "preview" night on Thursday featuring Joyce Manor, Patti Smith, Alkaline Trio, (puzzlingly) Morrissey, and others – was gratitude that they were even playing at all, as well as pleas to take care of one another. Anti Flag dedicated their set to those we've lost, and promised to fight like hell for the living. Rancid was close to going over their allotted time, said doing so was disrespectful to the other artists, and diplomatically asked fans which song between "Ruby Soho" and "Time Bomb" they'd rather hear. The Flaming Lips had some members masked on stage, and Wayne Coyne in his big bubble, as he encouraged others to consider the headspace and mental state of those next to them.
Maybe a lot of these acts are aging into a range where respect and rage go hand and hand.
Or maybe it's just that the times we live in mean being angry doesn't stop for any of us because nothing stops it just always keeps going and going endlessly as we are bombarded with pain and suffering and a lack of humanity and the sheer exhaustion of knowing nothing matters and none of us will ever escape and we'll have to see it all unfold at once through a constant stream of screens and screaming and Cronenberg villains grifting their way into blips of desperation-fueled attention – so maybe the least we can do is pick someone up in the pit if they fall down.
Rather unsurprisingly, Rise Against's Tim McIlrath delivered the most impassioned speech of the weekend around "I Don't Want To Be Here Anymore," as he wondered "maybe that darkness is something you will still carry" about the pandemic and the fallout none of us have even been able to process yet. The last two exhausting years have permeated to every bit of the festival circuit, from artists to pyrotechnics workers, and the sheer act of performing hasn't worn off as a novelty yet. If there's anything other than anxiety (of which there's still plenty) wafting through the air of large events, it's amazement that we're even out here at all.
For many acts on the bill, this was their first set since 2019, and even nervousness came off as authentic. Meg Myers tried out a new song, stoped it midway through and asked if she could try again. The crowd was more than happy to oblige.
There was something cathartic about being able to scream with everyone and no one around you. To be present and anonymous and to hear songs you've heard over and over again alone in headphones over the past two years. And even beyond the paranoia of being *in public* it is still possible to lose yourself in a socially distanced, somewhat masked, vaxxed (or negative test within 48 hours) crowd. That's something I don't think I'll ever take for granted anymore, and it seemed like a lot of the artists feel the same way.
Here are some highlights from the weekend.
Joyce Manor
The band played a spirited run-through of their s/t album, and these full album moments have become a staple of Riot Fest over the years. Fans get the chance to hear songs that maybe haven't been played in a long time, and even bands feel the nostalgia. The past can be a black hole, but black holes are beautiful and as powerful as anything cosmically. Observing from afar without being sucked in can be awe-inspiring. And they played the hell out of My Chemical Romance's "Helena."
Patti Smith
A funny thing happens over a three or four-day event like this, and credit to those in charge of building out a lineup (especially one in flux as much as this year's Riot Fest was). Common threads emerge, and the layers of music history pile onto each other. A legend like Smith, who puts out just as much angst and fervor as ever, can spawn offshoots that hardly seem recognizable after five decades of playing telephone. Even an act like Body Count owes something to Smith, who had maybe the funniest moment of the weekend after a fan asked to sign a copy of Horses, to which she responded, "what like I've got nothing better to do than sign my own record album?" (She did sign it.)
Living Colour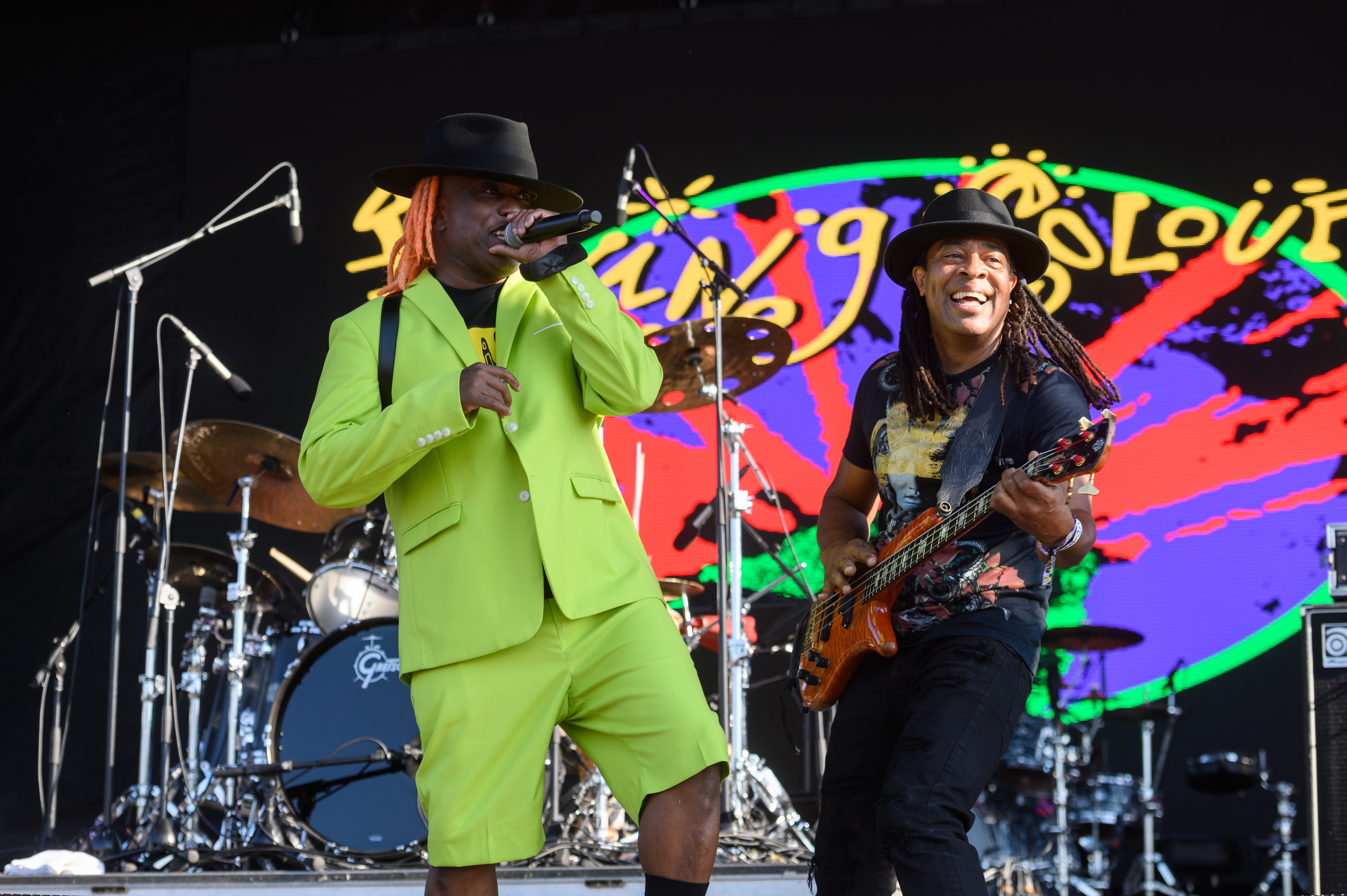 On the same stage as Fishbone playing the entirety of their The Reality Of My Surroundings album, vocalist Corey Glover, guitarist Vernon Reid, and the rest of Living Colour delivered a brash and charged set that proved much of the last two decades of rock still owe a debt to the genre-bending sounds they produce. Reid's explosiveness is timeless, and Glover continues to command the stage as well as he did at Lollapalooza in 1991. They even brought out CM Punk to introduce "Cult Of Personality."
Coheed And Cambria
Festivals get a lot of rubberneckers, as fans are waiting for someone else or have gaps in their schedule and give themselves a chance to see a band they maybe have never listened to before. For a group like Coheed, who can be an acquired taste or inspire plenty of eye-rolls with their sci-fi blend of emo-inspired progressive rock, this plays right into their hands. Claudio Sanchez embraced the opportunity with as tight a set as he's ever performed, choosing one new single, "Shoulders," while giving plenty of tracks off staple LPs In Keeping Secrets Of Silent Earth: 3, Good Apollo, I'm Burning Star IV, Volume One: From Fear Through The Eyes Of Madness, and Good Apollo, I'm Burning Star IV, Volume Two: No World For Tomorrow. Watching a younger fan's eyes get wide in the middle of "The Willing Well IV: Final Cut" and saying to no one "holy shit this guitar solo" reminded me why I still can't quit festivals.
The Smashing Pumpkins
Billy Corgan always gives it his all in Chicago, and he seemed excited to play tracks off his new album for the first time, as well as deliver some quirky standouts that aren't always on the setlist. A rare performance of "Quiet" off Siamese Dream, the first in almost 30 years, was truly special. As was the group bringing Meg Myers up to sing "Eye," off the soundtrack from David Lynch's Lost Highway. Myers is a true talent, and is at her very best when she's channeling grunge vibes.
The Mighty Mighty Bosstones
Full-time hype man Ben Carr is still dancing after all these years, and watching him skank nonstop through a raucous set just felt right. He may not go as hard as he did a decade or two ago, but he still sets the tone for the ska group that is a sheer joy to witness live.
Rise Against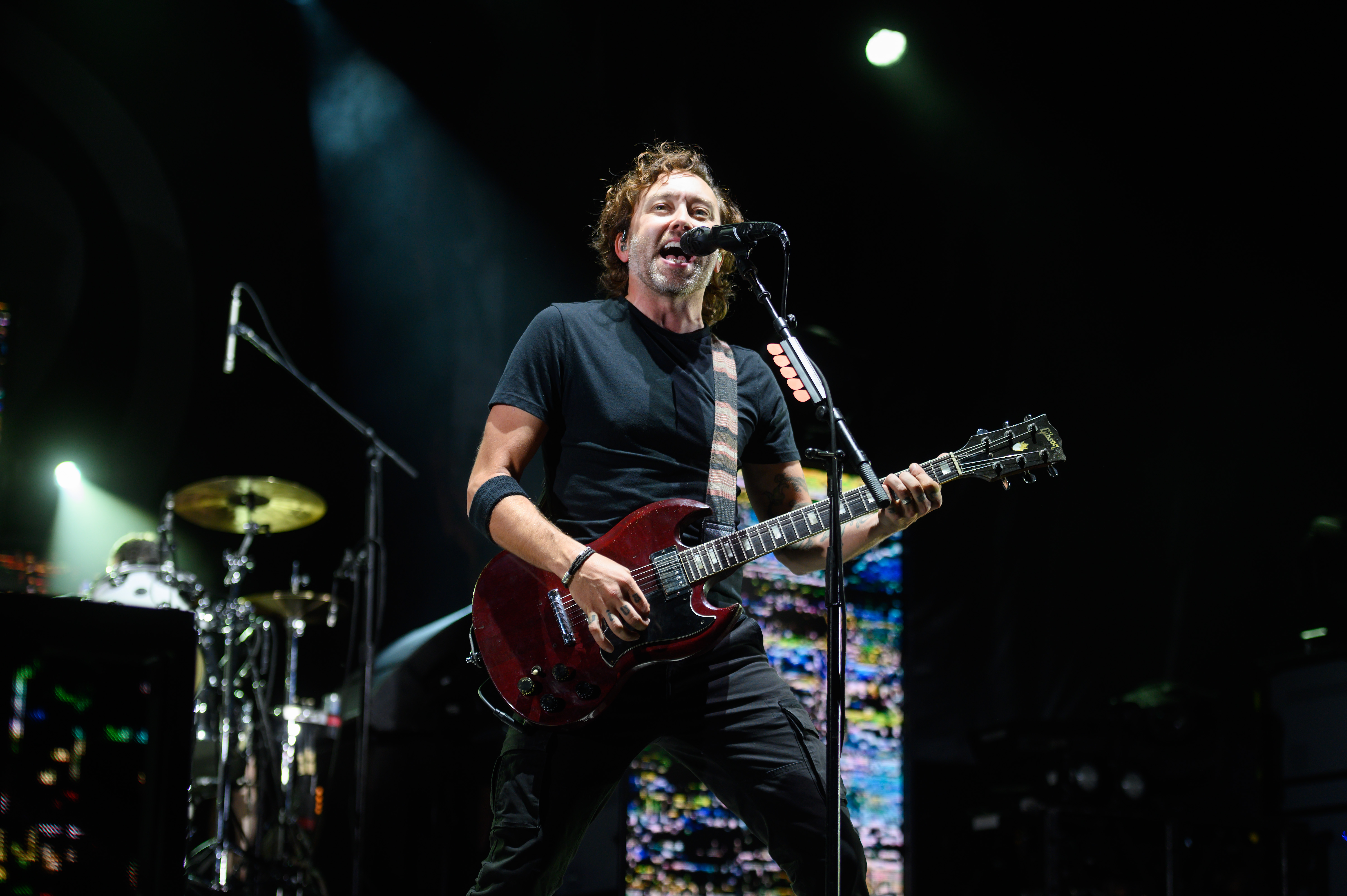 A late add in the revolving door of cancelations and replacements, the fest could've done worse than bringing in another hometown favorite in Rise Against. The earnestness sometimes comes off as hokey on record, but the band has been able to build off traditional punk influences to make singable, emotive songs that grab a wide swath of fans. And there's no doubting the power that can have, especially live. Plus, maybe the coolest overall moment of the weekend was seeing the band bring up Damian Abraham from Fucked Up to cover Creedence Clearwater Revival's "Fortunate Son."
Run The Jewels
At one point during Taking Back Sunday's set, lead singer Adam Lazzara stopped and turned to the Riot Stage, giving his full attention to Run The Jewels, whose loud and aggressive sound was dwarfing everything, even three stages over. Run The Jewels never disappoint, and their sound is another that has been influenced by plenty of acts from the weekend – whether it be Body Count or Devo – as Killer Mike and El-P channel the rage of the world around them into a live grenade at every performance.
Devo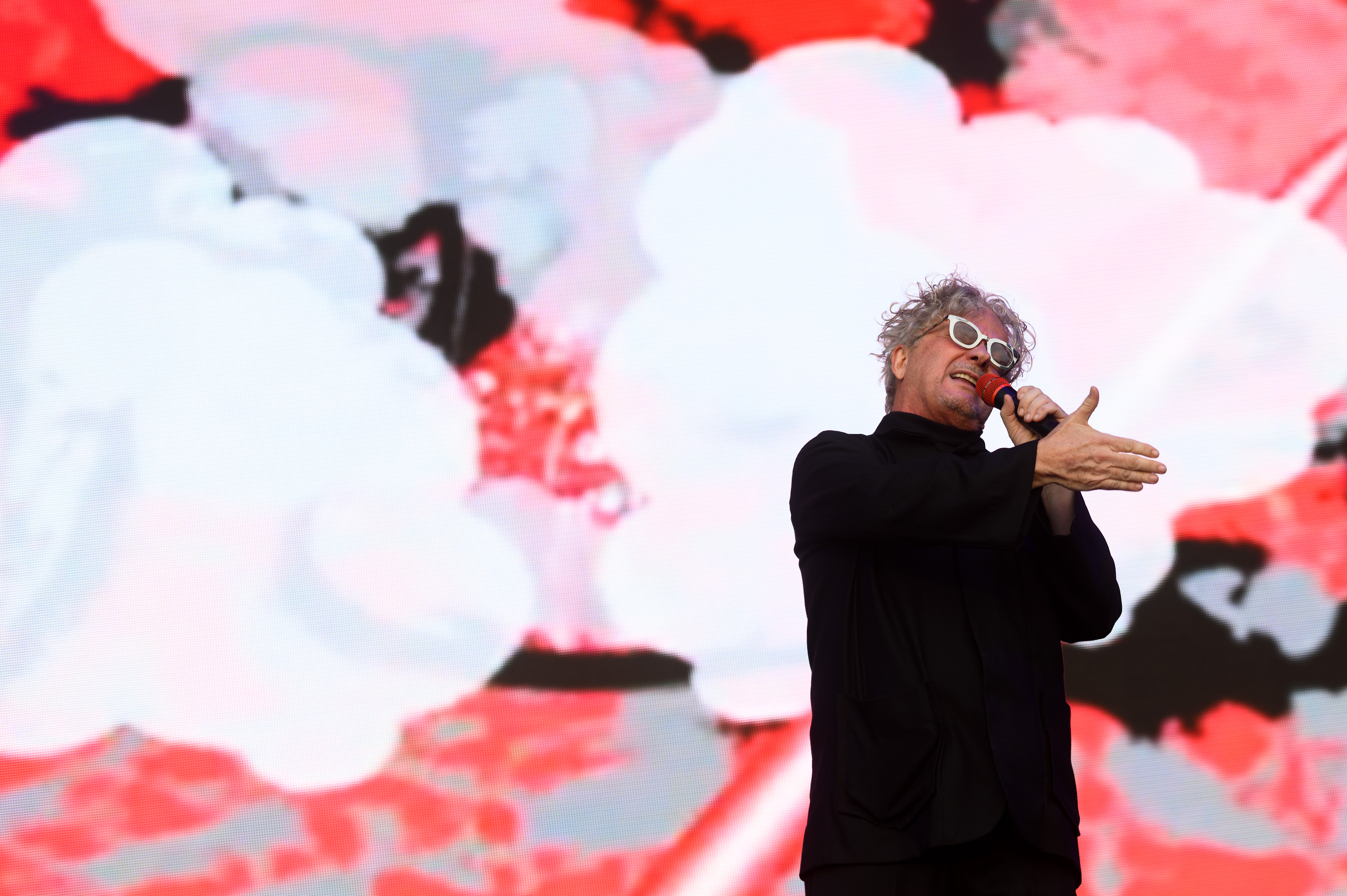 Devo was right all along. The Akron band was formed out of the Kent State shootings in 1970, and by using art, multimedia, music, fashion, and other forms to provide commentary of the devolution of humans, basically set the tone for everything we're up against now. With riffs on technology and consumerism, it's hard not to think about TikTok or alt-right fascism in the world of Devo, who is comfortable being (and making everyone else around them) uncomfortable. The group tore through their most recognizable tracks, with backing videos and their famous costumes in tow. Closing with "Freedom Of Choice" couldn't have been a better outro, as fans used the ensuing Flaming Lips set as a breather to decide whether to see Slipknot, New Found Glory, or Machine Gun Kelly (who found a way to beef with Slipknot) to close out the weekend.
Some artists covered here are Warner Music artists. Uproxx is an independent subsidiary of Warner Music Group.