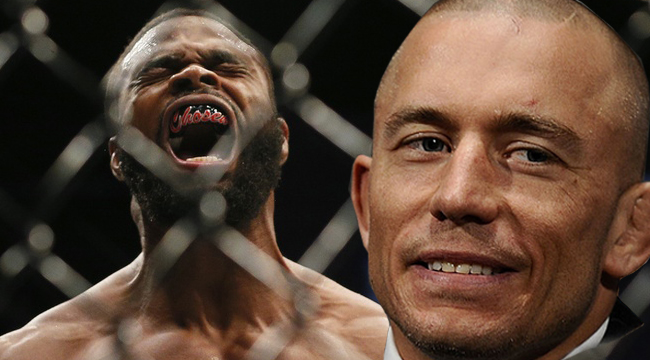 Back in 2013, MMA was in a strange, transitional period. Some of the biggest names the fight world had ever seen were dropping off, retiring and walking away from the business. Of course, the UFC was warmed by the bright light emitted by Ronda Rousey's star, and Conor McGregor's fame was just starting to blossom, but when Georges St-Pierre decided to walk away after a split-decision win over Johnny Hendricks at UFC 167, the UFC, and MMA felt a blow. Like a Superman-punch that would break Josh Koscheck's orbital bone.
But now we know GSP wants to step back into the Octagon. At 35, he's only got a few good years left, and the new welterweight champ, Tyron Woodley, called him out after UFC 201. Would GSP answer the call?
MMA Fighting reached out to GSP, and he gave simple, pointed answers:
When contacted by MMAFighting.com on Sunday about whether he would be interested in fighting Woodley, St-Pierre replied, via text message, "Yes." Asked again whether he wanted the fight, St-Pierre replied, "Yes."
Woodley was quick to point out that he doesn't hold any respect for the UFC rankings, which is ironic considering his relatively weak path to the UFC welterweight title. But hey, we all know anything less than an instant GSP title shot would be spitting in the face of one of the greatest fighters of all-time, so the MMA Math adds up.
(Via MMA Fighting)