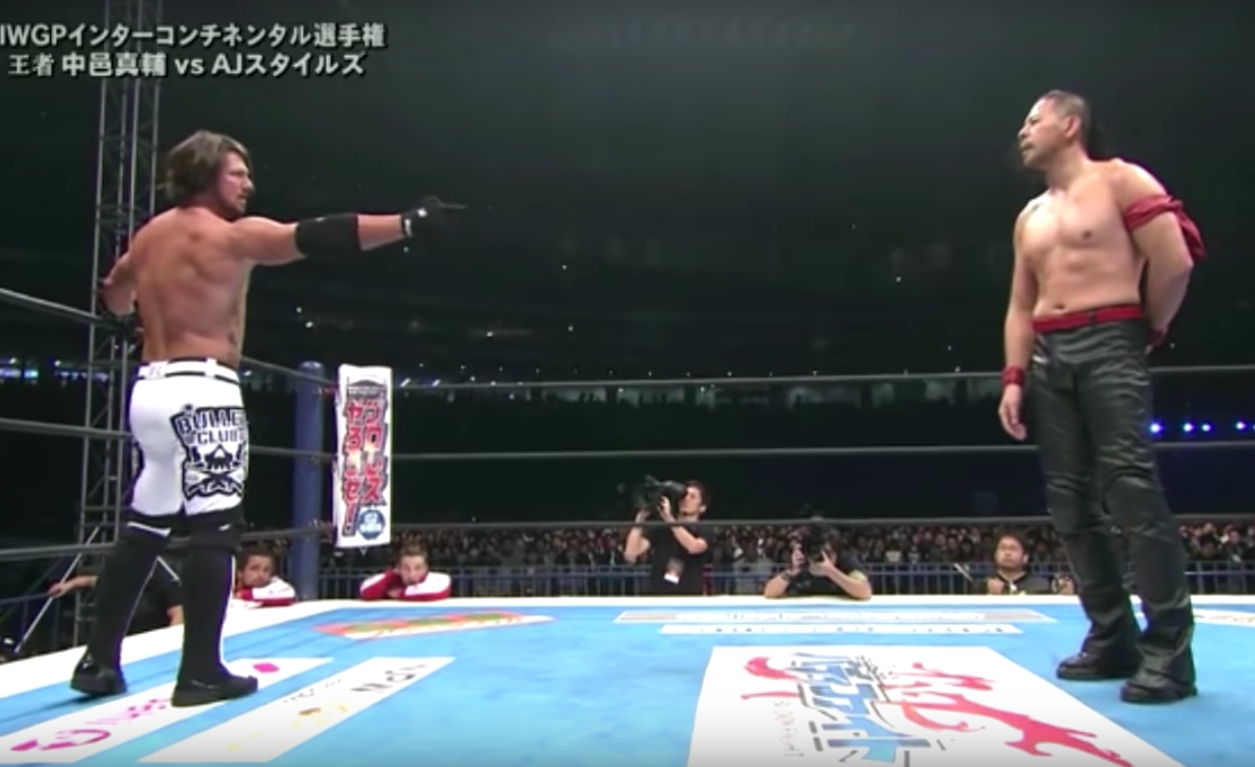 WrestleMania is now six days away and almost every match on the card is set in stone. The only remaining "mysteries" for the Mania 34 card are whether The Undertaker takes John Cena's challenge (which, duh), who Braun Strowman's partner will be for the Raw tag title match, and if Shane McMahon will be healthy enough to join Daniel Bryan in a tag match with Kevin Owens and Sami Zayn.
Other than those three question marks, the card is beyond stacked, and for the majority of fans the match that has people the most excited is the WWE Championship match between Shinsuke Nakamura and AJ Styles. WWE graciously gave us all the match we wanted to see after Nakamura won the Royal Rumble, even though there were questions about whether they would go through with it when they threw Styles into a six-pack challenge at Fastlane.
In any case, the title stayed on AJ and we weren't given a diluted triple threat title match or anything, which has set the table for a rematch of their spectacular New Japan Pro Wrestling match at Wrestle Kingdom 10. Knowing that people would want to catch up on that match and that many WWE fans may not have seen Styles-Nakamura 1, New Japan was kind enough to make that match their free match of the week on YouTube. If you have a spare 30 minutes this week, I can't recommend watching it enough.

The match has just about everything, from spectacular technical wrestling to some thrilling nearfalls and counters. Styles reversing Nakamura's triangle submission into a one-armed Styles Clash and Nakamura reversing a Super Styles Clash into a Falcon Arrow off the second rope are both just incredible.
Hopefully these two will get another 30-minute block to perform at WrestleMania and give us another classic.