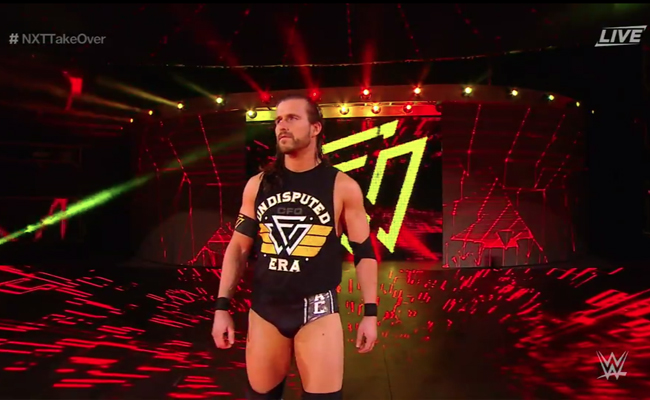 As part of the Royal Rumble Kickoff Show, Bobby Roode issued an open challenge for his United States Championship, leaving an unannounced spot for a surprise opponent. When the challenge was answered by Mojo Rawley, who'd been in the tournament that led to Roode getting the belt in the first place, it was almost too unsurprising to be disappointing. They had a perfectly cromulent match, and we all went back to waiting for the stuff we were excited about.
However, news has since come out that the original plan was for Bobby Roode to have a much more exciting challenger. According to Wrestling Observer Radio, Adam Cole was meant to challenge Bobby Roode for the belt.
Cole, a former Ring of Honor star and current leader of the Undisputed Era faction in NXT, had just wrestled Aleister Black in an Extreme Rules match at Takeover Philadelphia the night before. While his appearance would have gotten a pop from the Philly crowd, somebody backstage decided that losing in less than ten minutes to Bobby Roode might not be the best way to debut a star like Adam Cole.
Instead, he popped up in the Royal Rumble itself, which is a much more standard spot for a new up-and-comer. Plus he got eliminated by Rey Mysterio, which is any young wrestler's dream.