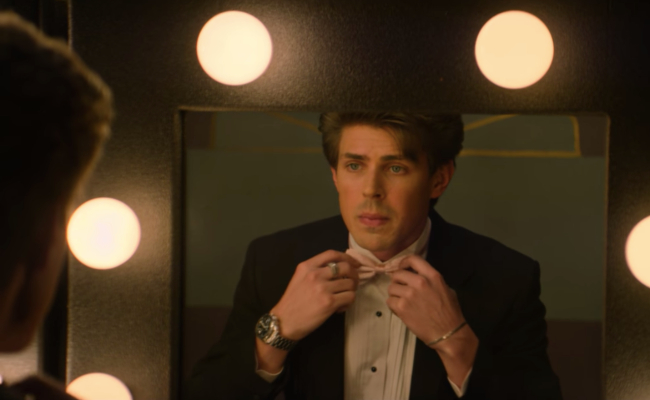 Netflix's GLOW, a successful comedy about women's wrestling in the mid-80s, releases its third season tomorrow, which a lot of us around here are pretty excited about. With Spandex had the chance to talk with actor Chris Lowell, who plays Bash Howard, the troubled founder and producer of the fictionalized Gorgeous Ladies Of Wrestling at the center of the show. Lowell gave us his insights on the series, some hints of what's coming in the new season, and explained why we probably won't see him return to Veronica Mars.

With Spandex: How did you first get involved with GLOW?
Chris Lowell: When I initially got involved, I read the pilot and they were interested in having me come in and read for this character, and I completely misunderstood the tone of the show entirely. It's what I can only describe as the single worse audition in the history of auditions. It was agonizingly off the mark. And I remember walking out and calling my reps and being like, "I didn't get that one," with absolute certainty.
What did you think the tone was going to be?
So Bash is not in the pilot. All I knew about his character was a fake scene they had written for me to perform. It wasn't something even from an actual script, or an actual episode. I just understood him to be this rich Republican playboy. I was sort of playing it very, very sincerely. I basically went in and pretended to be like Robert Redford in All the President's Men. Very grounded. Very straightforward, kind of. I remember the casting director telling me, "Think more like Biff from Back to the Future." Something like that. "It's time for me to leave. Thank you I'm gong to go just wallow in my own self loathing for the next 48 hours."
But then Liz [Flahive] and Carly [Mensch], the creators of the show, had seen me in a play in Ars Nova called Jacuzzi, which was a very different character I think. But I think from that they were like, "If you you can play this character, then we think you can play Bash." And that was it. Then I just really went into the show with a lot of reluctance. Not about the show, but about my ability to do this character appropriately.
I really think that the success of the character is due entirely to the environments and encouragements that were giving to me from Liz and Carly, and the other directors of the show, and the cast. I think they very quickly welcomed me into the fold and helped me figure out what this character was supposed to be and where it was meant to go. And where it was meant to fit in the show. And then we were off to the races. They threw me in the deep end pretty quickly, and then I learned to swim fast. And then, you know that's kind of that's it. Its been great ever since. I mean I love this character so much. I love this show so much. I don't think that I ever had more fun on a job than I do on this one. I mean, I really, really, deeply get excited about working with these people and hanging out with these people. They're really special. It's a special gig. And I'm glad that I'm aware of how special it is while I'm still able to work on it. You know what I mean?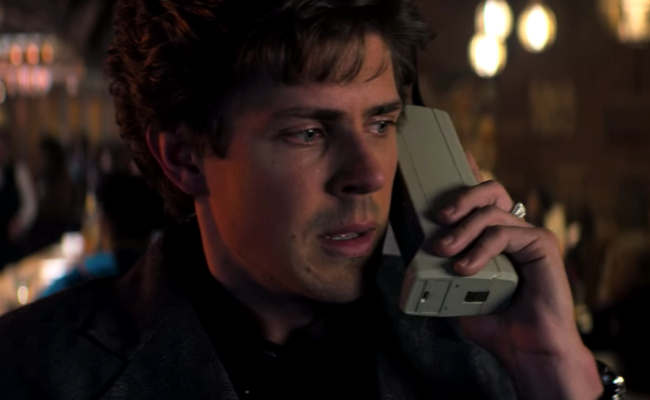 Yeah, totally. Did the writers let you in early on, on some of the things Bash is struggling with internally that are really just hinted at in Season 1?