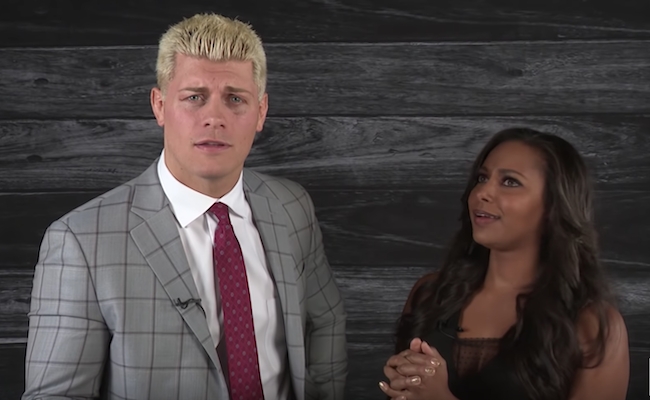 It's hard to believe it's been more than two years since Cody Rhodes left WWE.
Since venturing out on his own, Rhodes tore down the independent scene, joined Ring of Honor and has led the company with some of the most successful shows since its inception. Oh yeah, and he's helped fund an independent show that sold out 10,000 seats in less than an hour.
Rhodes recently sat down with former world champions Edge and Christian on E&C's Pod Of Awesomeness to discuss different aspects of his career, including his final run as Stardust and eventually leaving WWE altogether.

While many clamored for Rhodes to shed the Stardust gimmick and return to his Cody roots, apparently the plan behind the scenes was to do just that. According to the man himself, Rhodes just couldn't wait it out.(H/T Wrestling Inc)
"I wanted to go back to being Cody Rhodes," Cody said. "Vince was being receptive to it. Hunter was being receptive to it. The problem was they were taking too long. And my dad had just [passed]. It may have been a minute, but he passed away. And there was some inner turmoil and when you have that inner turmoil, the last thing you want is turmoil at work, I think. And I just couldn't handle it. It was sad. It was sad to put on that suit. It was like being a sad clown, literally. It was sad. And I knew they were receptive and thought maybe this was a good idea, but I needed it now. It just came to, 'I'm going to leave, you don't get to fire me, but you also don't get to fix me. I'm going to go out and I'm going to fix myself. And who knows what I'm going to do after that?'"
As part of the Bullet Club, Rhodes has become one of the hottest acts in all of wrestling. With Ring of Honor's biggest main event in his back pocket (a showdown with Kenny Omega in April) and the All In Chicago show coming in September, it's anyone's guess as to what's next for Rhodes and Co.