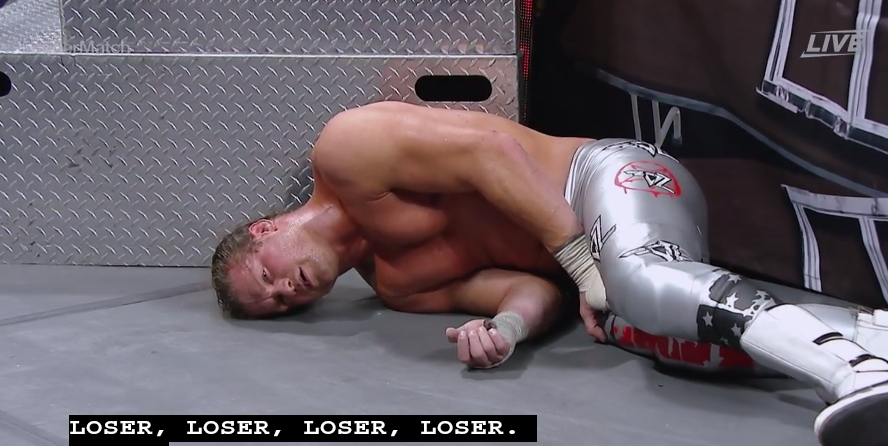 It's possible that Dolph Ziggler might be the most polarizing Superstar in all of WWE. More than John Cena, more than Roman Reigns, it might be Ziggler that has pro wrestling fans most divided. The difference, of course, is that Ziggler far from dominates the main event scene or the bulk of television time from week to week. In fact, up until the Royal Rumble, he was barely on television at all for the past month or so.
The last time Ziggler's WWE contract was coming due, in July of 2015, there was a whooooole lot of speculation that he might walk away from WWE. You might not remember that, but as someone who's been writing about wrestling on the internet for years, believe me, it was very much a thing. Ultimately, of course, Ziggler opted to re-sign with a new deal.
Since re-signing, Ziggler unquestionably had one of his all-time high points in a career vs. Intercontinental Championship match against the Miz … but he also had possibly the two lowest point in his career with the disastrous Lana/Rusev/Summer Rae love quadrilateral, and his most recent storyline, where he eschewed all gimmicks and then "walked out" after winning the U.S. title.

Over the past year or so, Ziggler has talked long and loudly about once again thinking of departing. In November 2016, he said he'd been thinking about leaving WWE for two years. Back in December, a report surfaced that Ziggler was unhappy, and was once again thinking about leaving.
Forget about Kevin Owens and Sami Zayn; Dolph Ziggler and WWE are destined to do THIS forever. On a recent episode of the Locker Room Podcast, independent wrestler Bin Hamin said Ziggler has signed a new deal with WWE, and it's a big money deal that will also allow him to work on outside projects, like the stand-up comedy he pursues any time he's in Los Angeles. (Thanks to BodySlam.net for the transcription.)
Here's the inside scoop that I've kinda been told. After Ziggler laid down the title and went away for 30 days, silently came back as No. 30 in the Rumble, and then tossed out kinda useless. He was already kinda two feet out the door, and it was at the 11th hour that they made him another offer he can't refuse. Big money, and the fact that, now that he'll stay, he's willing to put anybody over, do jobs -– whatever, on TV, and he can leave after his matches, he doesn't need to stick around the arena, and he can take outside projects as long as they don't conflict with his schedule. Kinda the sweetheart deal, you know, I'm willing to stay a little bit longer because you met my price.
As always, the standard caveats about wrestling rumors apply, but if this report is to be taken at face value, this essentially means Ziggler was ready to leave, but they offered him more money for less work and obligation. So it looks like for the foreseeable future, Dolph Ziggler will be the reputable veteran that up-and-coming Superstars will get to defeat. He could end up being our generation's Rick Martel! Or Tito Santana, maybe?
Have you checked out our With Spandex podcast?