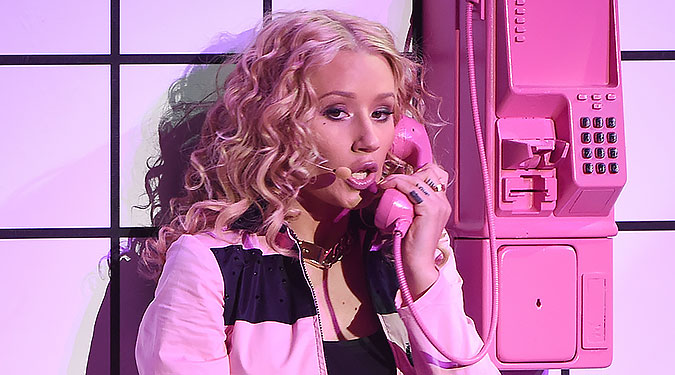 First thing's first, this is the [shoots self in the head].
WWE has a horrible track record when it comes to rap artists as evident by the apparent Legends' contract they've given Flo-Rida. Then, the fact that they didn't just let Machine Gun Kelly die when Kevin Owens powerbombed him out of Bad Boy.
Now, WWE is basically just trolling by inviting another rapper to the fold:
That's right. Iggy Azalea. The Bella Twins tweeted for her to join them in WWE Diva-dom and Nattie hopped in to encourage her. Apparently Iggy is a fan of Total Divas and the women of WWE — or at least her PR lady — told her to kayfabe. Now I have to spend sleepless nights wondering when or if Iggy Azalea is coming to WWE. It's a real-life fear I have to live with now.
If she does show up, I just hope Bo Dallas gets a chance to redeem himself and destroy Iggy in a battle after getting hosed last time. Actually, let's get Nattie in on this freestyle battle because her Twitter handle, @NatbyNature, indicates to me that she's got some #bars on deck.