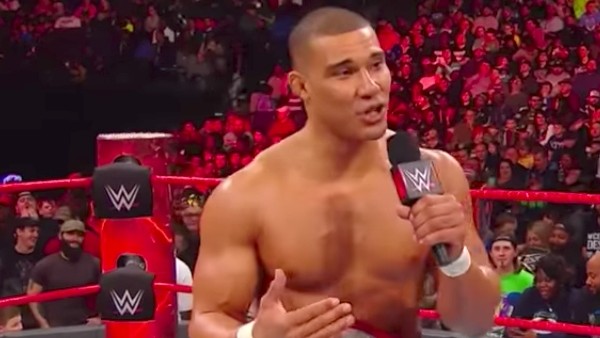 Jason Jordan has been working an injury angle for the past few weeks on Raw while battling various real-life injuries. On Tuesday, it was reported that Jordan's neck injury was so bad that it could require surgery.
Not long after that report, WWE announced on Tuesday evening that Jordan would be out indefinitely after undergoing successful neck surgery. The official term for Jordan's surgery is a "minimally invasive posterior cervical microdiscectomy," per WWE and their medical director elaborated on exactly what Jordan was dealing with.
"He had an injury to a disc in his neck which resulted in significant pain that was refractory to all conservative measures," WWE Medical Director Dr. Joseph Maroon said. "It was decided to do a minimally invasive operation to decompress the nerve, to allow it to heal."
Jordan was in the middle of a major push when his injury issues popped up, as he had stepped in as Dean Ambrose's injury replacement in a tag team with Seth Rollins. Those two became Raw tag team champions briefly before losing the titles to the Bar, likely out of necessity due to Jordan's injury.
There isn't a timetable for Jordan's return yet, but hopefully he can return to action soon and be back to his normal self.