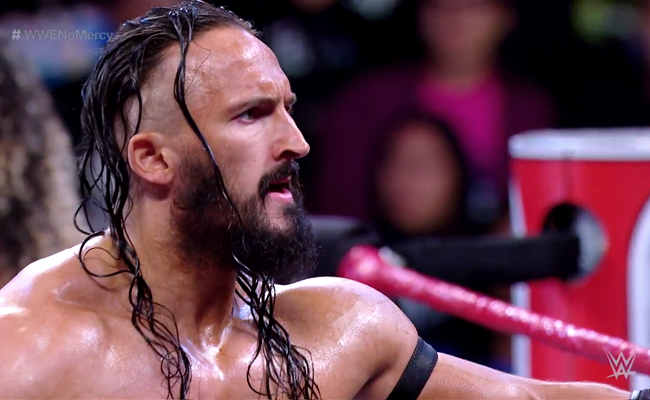 Less than a week ago, we were talking about how nobody knew what had become of Neville, as the former WWE Cruiserweight Champion had not made any public appearances and had reportedly stopped responding to promoters looking to book him. At the time, one of the possibilities I mentioned was that he'd already made a deal with some promotion and was keeping quiet ahead of a surprise debut.
That now appears to be the case, as PAC (Neville's once-again current non-WWE name) made a surprise return to Dragon Gate during Night One of their Gate of Victory event at Korakuen Hall in Tokyo. PAC was revealed as Eita's mystery partner in a tag match against BxB Hulk and Shingo Takagi. PAC has joined Eita's heel stable R.E.D., which stands for Real Extreme Diffusion.

All rumors that Neville's impressive physique had grown soft during his time in non-wrestling WWE limbo were put to rest as the high-flyer looked as superhuman as he ever has, both visually and in terms of his move set.
PAC first debuted in Dragon Gate way back in 2007 and was a part of their roster until 2012, the year he first signed with WWE. The PAC who returned last night, however, is an older, nastier version, infused with the trollish demeanor popularized by the King of the Cruiserweights, as was clear in a short English promo backstage.