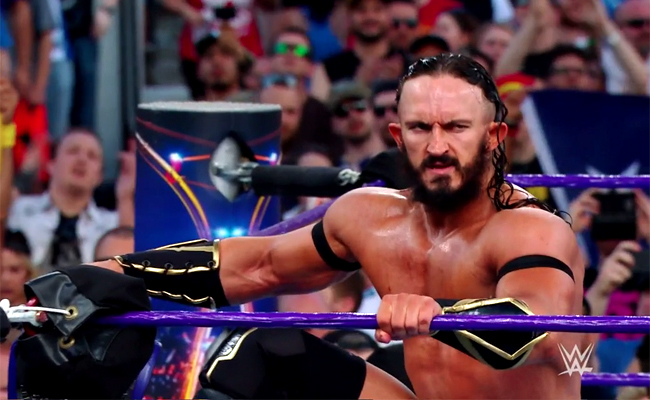 For the 10 months or so that Neville was in limbo with his contract frozen by WWE, the most frustrating part for his fans was not being able to see him wrestle. He was off of WWE television but wasn't free to perform anywhere else. We all wanted to see him in the ring, and we all assumed that was what he wanted too. Once news broke that WWE had finally released him, we figured it was just a matter of time.
Unfortunately, nobody currently seems to be able to book him. After initial reports that Neville was in talks with various promotions but was delayed by legal concerns related to his release, a new report from Dave Meltzer in the Wrestling Observer Newsletter states that the wrestler once known as Pac has not been returning calls from promoters, and in fact seems to have gone "off the grid."
This could mean a lot of things. Maybe he's decided he needs a longer break from wrestling for personal reasons. Maybe he's already signed a contract somewhere and is keeping quiet to allow for a surprise debut. Maybe he actually reconciled with WWE, and is being saved instead for a surprise return.

It's worth noting that WWE never issued an official statement on Neville's release. He was moved to the "Alumni" page of the website, as Meltzer and others reported that he was finally gone from the company, but WWE never said much of anything publicly, nor did Neville. The coming of NXT UK is creating a new space for British wrestlers in WWE, so a reconciliation between Neville and the company does seem possible, although it would mean the dirtsheets are being worked even more than usual.
It's hard to resist speculating about the wrestling business, but in all seriousness here's hoping Neville's okay, and is only incommunicado to either tell a story or take care of himself. Whichever it is, we anxiously await news of his emergence, and hopefully even a return to the squared circle.