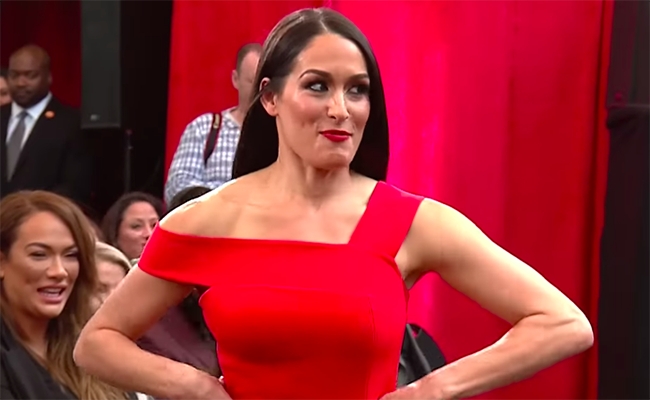 If you've been watching NBC or American Ninja Warrior regularly for the past few years, you probably know something about Red Nose Day, an annual charity jam that takes over the network's programming and helps to raise money in an attempt to end child poverty. You can read more about the charity at its official website.
Obviously this is a great charity, and it usually leads to a whole bunch of celebrities opening their hearts, wallets, and schedules to try and contribute to the cause however they can.
This year, ANW will once again be welcoming a batch of celebrities to the famous, murderous obstacle course and see if famous people can attempt any portion of it without breaking their fibulas. You know; for charity!

WWE and ANW are no strangers to each other, as WWE recently signed former show supernova Kacy Catanzaro to a developmental deal. And of course, there are always little appearances and shout-outs by wrestling fans every now and then on American Ninja Warrior.
For Red Nose Day on May 24, WWE Superstar and Total Divas star and executive producer Nikki Bella will join the ranks of those lucky celebs trying to climb the curved wall and conquer the salmon ladder or whatever else they get thrown at them. No word on whether Brie Bella will be in the family circle to yell C'MON NIKKIIIIIIII throughout her appearance.
The other celebrities on the show will include ANW co-host Akbar Gbaja-Biamila, Derek Hough from Dancing With the Stars, Ne-Yo, Superstore's Colton Dunn, Scott Evans from Access, Olympian Nastia Liukin, and Gregg Sulkin from Hulu's Runaways.