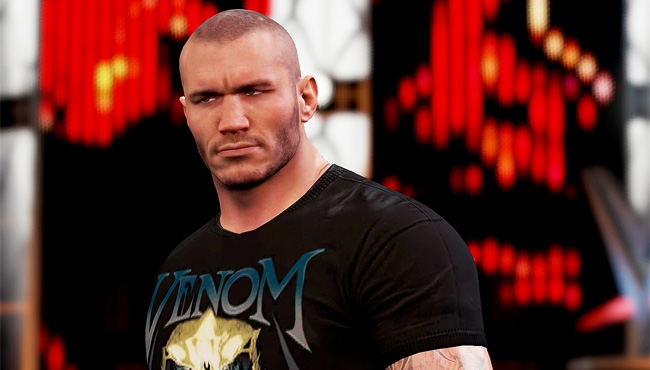 Randy Orton's body art is now the latest battleground in the legal uncertainty surrounding video game intellectual property. The WWE star's tattoo artist is suing WWE and 2K Games after artwork she created appeared in WWE-licensed video games on Orton's avatar in wrestling games.
TMZ reported on Thursday that Catherine Alexander, an Ohio-based tattoo artist, is suing both WWE and 2K Games for using her tattoo designs to render a realistic version of Orton in the video game series.
It's an intellectual property lawsuit that has some comparisons in the basketball world, as a tattoo artist who has worked on stars like LeBron James is also suing due to a lack of compensation for their work appearing in a video game on a digital version of the players.

According to TMZ, she was offered money for the work nearly a decade ago but refused the offer.
The artist claims she raised the issue with WWE in 2009 … and was offered $450 for the rights to use the designs.

She says she declined the offer.

As for the tats in question … Alexander says she gave Orton a tribal tattoo on his upper back … as well as full sleeve with everything from a Bible verse to a dove, skulls and a rose … among others.
There's no real legal precedent established for photo-realistic tattoos used in video game likenesses, but the lawsuit involving NBA 2K was allowed to proceed by a judge earlier this year. It seems to reason based on the similarity between the lawsuits that they're likely going to result in similar rulings, whatever that decision may be.